Stay Fit this Fall
Fall is officially here, and so is pumpkin spice everything! From coffee to wine and everything in between, this season is full of delicious goodies and our choices are growing more and more every year. While it is a good thing for those who love it, our waistlines may tell a different story. So, here's a few tips to help you stay fit this fall.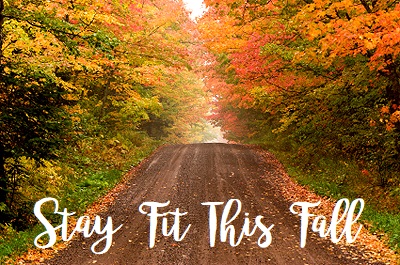 Start off by treating yourself to your favorite pumpkin spice latte, yes, everyone needs to indulge in this seasonal nectar from God, don't get me wrong it should be strictly a treat, not an every morning routine. Don't get the grande dame of them all, opt for a fat free milk, and perhaps a smaller size. Maybe even share with your bestie.
Put the gym membership on hold and head to the trails, NWA has the greatest trail system. There is over 200 miles of hard and soft-surface trails in the area. Enjoy the cooler weather and take advantage of the magnificent colors of the fall foilage in the Ozarks.
Remember to stay hydrated even when the temperatures are cooler. You may feel less thirsty when it's not hot outside, but it's just as important. Proper hydration will also help you have healthy skin and avoid cracking and dryness.
Change up your activities. Turn your outside yard work into a workout. Skip the leaf blower and try raking leaves. According to Health Status, a 150-lb. person can burn 135 calories by raking leaves for 30 minutes. Make a game out of it and challenge the kids by having a race to rake all the leaves, then and fill a bag, one area at a time.
Start now creating good habits for the holiday. Just because summer has ended doesn't mean you can't keep your commitment to a healthy lifestyle.
Cheers!
Enter your contact info and request details below, and we will contact you with details about your private party!