My Story!
This is why I do what I do. What is your mission in your job? Do you have a calling in your occupation?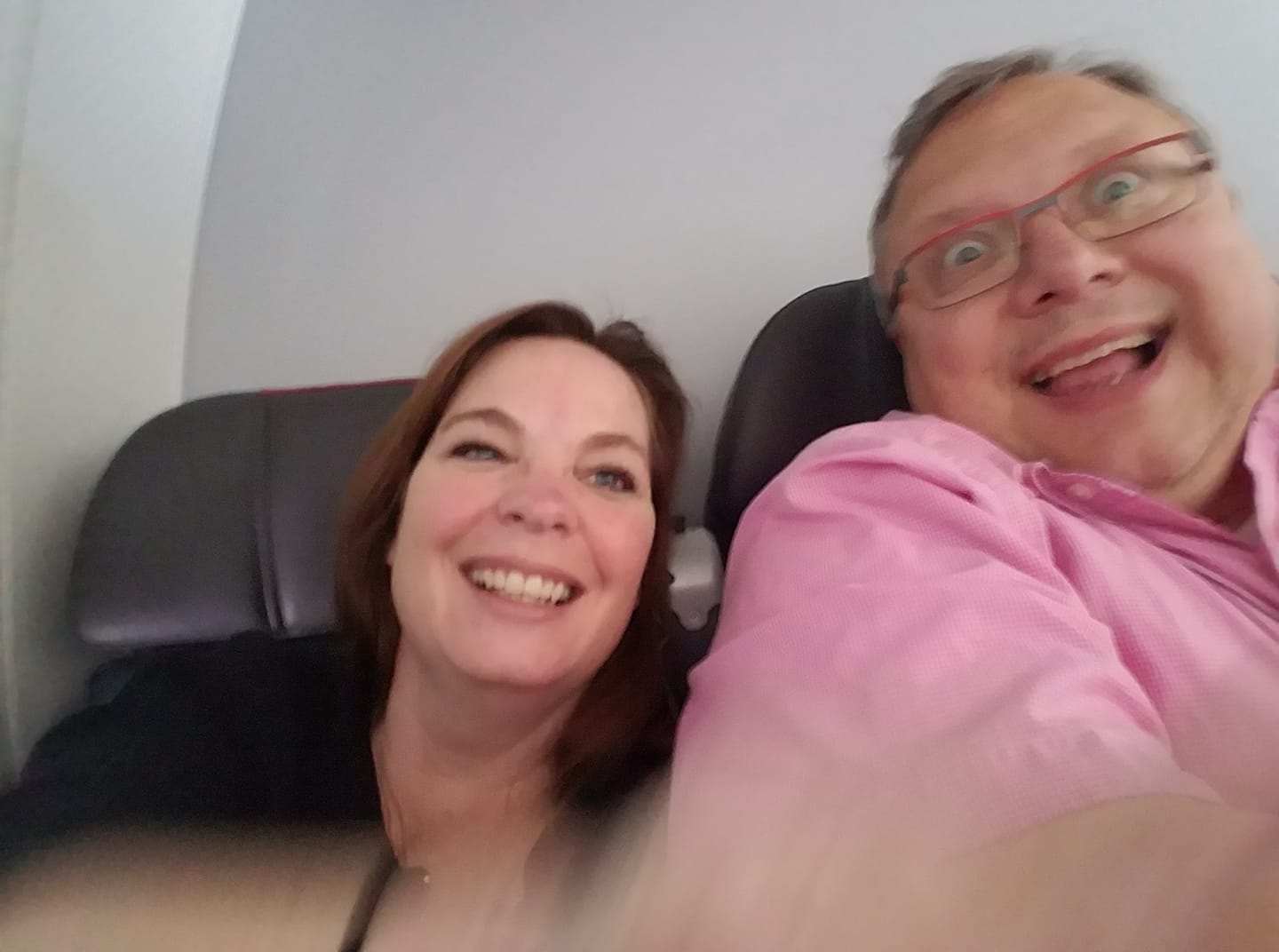 Hello! My family started this business in December of 2019 as an upscale paint and sip venue in Powell Ohio. I was an MP in the U.S. Army many years ago and then a R.N. for a large hospital system for the past 25 years. My love being, as a nurse, caring for and positively impacting my patients. I am very relationship oriented and love to serve people as well as entertain friends. I had also painted murals along the way for residents and companies so I knew that I had a natural knack for art.
Well, I had to have lower back fusion surgery and unfortunately it went all wrong after that. I was on private disability from my nursing job and was even in a wheelchair suffering from mostly right sided lower extremity pain. Fast forward, I knew that I needed to overcome this and looked to many specialist and was finally told I had to go to a pain doctor. Now I have had my second implanted spinal cord stimulator and am doing great!
I work full time at my art studio as the manager of people, supplies, booking parties, marketing, networking and teaching classes as the main Artist. My husband assists in the finances and marketing on social media. I am energized by seeing guests learn that they can ABSOULTELY create art! I love to hear them laugh and I love it when our guests enjoy the company of new people in the class that they have just met. It is so rewarding to see the confidence gained and the joy of kids! Kids light up and love it when we turn on the black lights and their fluorescent painting glows! You can see the children grow in confidence as they paint and perhaps re connect with their peers in such a positive way. We are the only ones in the Columbus area with black light and it is even built in our private party room. We also have a gorgeous painted mural of Delaware county, our community.
So what motivates us here at Pinot's? The FUN that guests have, the opportunity to serve guests like they are being invited into our own home, the way we can make art available to all as a confidence builder, as a way to connect and even as therapy. We are truly a business with a mission to serve and help others to enjoy art and we strive to treat everyone like family.
We have had the opportunity to fundraise with the Columbus Zoo and others but the best outreach we have had was with nursing home residents in the memory care center. We kept their attention with art for a full hour and a half! We are a memory care location in the city. It was wonderful having them here. We have also supplied art supplies and videos to groups such as She Has A Name for those on the front lines of sex trafficking and Grace Haven for those ministering to women coming out of terrible situations.
We also have beautiful soft and cozy chunky knit blanket classes and our Artists have even made blankets for hospital patients.
For me, art has become a joy to share and no matter what happens in the future I have found a talent that I can share with others through Pinot's Palette and elsewhere.
We have photos and video on FB that are indicative of what we do, I especially loved it recently when the kids were all singing the "monkey dance" song when we had that song playing during their party. We incorporate music into all of our art classes. That moment of spontaneous song and the times when our kids gasp with delight when we turn off the regular lights and turn on the black lights are moments of joy for me.