Little Brushes Kid's Classes
Pinot's Palette - Little Brushes
"Every child is an artist. The problem is how to remain an artist once he grows up" – Pablo Picasso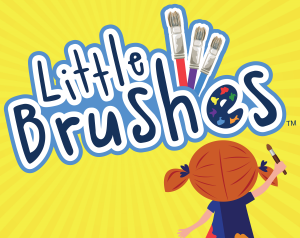 Have a budding Picasso that could use some encouragement, structure and outlet for those creative juices?
Little Brushes by Pinot's Palette presents Art Enrichment Programs for your kids.
Little Brushes:
(AGES 6-12) Looking for a fun and creative outlet for your budding artist? At Little Brushes we offer a fun-filled party atmosphere where they can have a blast creating their own masterpieces. From painting to collaging and everything in between Little Brushes fosters a friendly and collaborative environment to bring out their creative spirit and socialize too!
(AGES 3-5) While most art programs focus on the older set, we realize that the love of art and being creative starts at a young age and we want to encourage that. Leave out the little ones? NOT US. Our location offers specialized programs geared specifically to this age group. We believe starting early will be the cornerstone of a lifetime love of art.
Smaller Canvases, age specific artwork including finger painting for those not yet ready to use a paint brush and then add in sing-a-long songs and these budding artists have a place to call their own.
Our location has it's New York City Board of Education vendors number to provide another fun and educational place for class field trips or we would be happy to visit you in the classroom. You choose the painting and we do all the rest. Each class includes an 8x8 canvas and all the supplies. There is a 15 child minimum for each class trip.
Does your scout have their artist badges yet? Pinot's Palette can help them earn their artist badges. Minimum of 10 boy or girl scouts for this 2 hour class. (Badges will be handed out at the completion of the class)
Children's BIRTHDAY PARTIES
Come celebrate your child's birthday at Pinot's Palette! We offer many different paintings for your child to choose from in our painting library. Our local artists will go step by step with your guests to create their very own masterpiece.
Click on the private party link to the right to reserve your day or call to check dates.
Contact Us for further questions or to set up a private party! 929-337-6499