Planning Team Building Activities
One of the best ways to encourage open communication, and increase employee satisfaction in the workplace is through the execution team building activities. Employees that openly communicate with one another typically form genuine connections, which results in the development of trust, and less conflict in the workplace.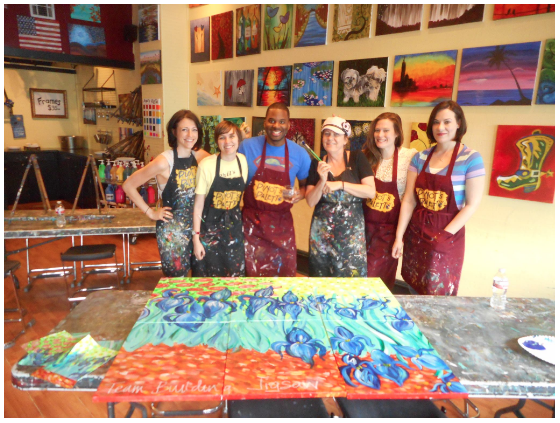 These values are almost always vital to the success of any business, so if you're a leader planning team building activities will be beneficial to overall productivity. Team bonding should bring people together in a way that doesn't feel like just another day in the office. Here are some ideas that will help you plan the perfect team building activity for your group.
Make Team Bonding a Regular Office Event
Try implementing a regular in-office happy hour or karaoke night once a month. Team building can also encourage work life balance. Employees that have achieved effective work life balance are typically more motivated and less stressed at work. Give your group a fun activity to look forward to after work.
Explore an Outdoor Activity
Outdoor activities like ropes courses are great for building trust amongst group members because each person has to depend on one another to finish the activity. Obstacle courses are also great because team members cheer each other on all the way to the finish line, and each person leaves the activity with a sense of accomplishment.
Explore the Arts
Exploring activities that bring out the Picasso in each group member will encourage creative thinking, and self-expression. We have a party room in our studio that's great for hosting team building activities! Groups can even do collaborative paintings where everyone contributes to one large painting. Boost your team's creativity with a one-of-a-kind team building event. Our paint parties spark collaboration and leave your team inspired and ready to create.
Click the 'Private Events' tab on our website for more information about hosting an exclusive event at our studio. Have you planned a team building activity that positively impacted your group? We'd love to hear your story! Share it with us on Facebook.
Enter your contact info and request details below, and we will contact you with details about your private party!