Tips for Planning the Perfect Holiday Party
We have less than two weeks until Thanksgiving, which means you've probably already started penciling in holiday party events into your calendar. If you're the lucky enough to be hosting a special holiday event for family, friends, or co-workers, now is the time to start planning and organizing the night of activities. We know planning an event can be stressful during this busy time of year, so we're here to provide you with tips for planning the perfect, stress-free holiday party.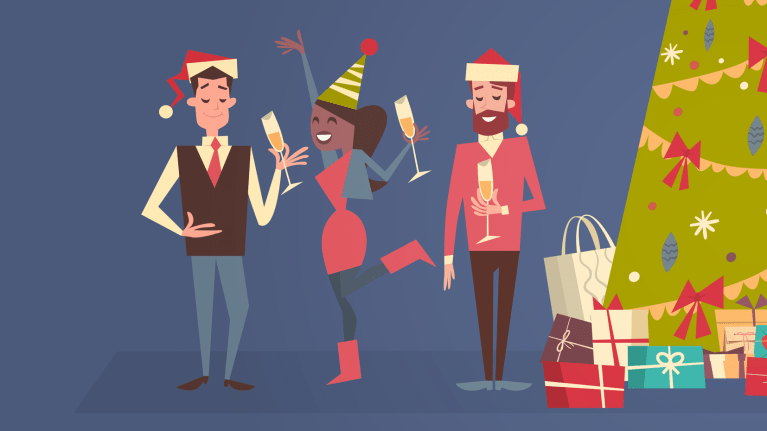 1. Choose a festive theme
If you're hosting a party but not sure where to start, choosing a theme will give your party focus. Themes can also be fun for guests! Everyone loves dressing up in their favorite christmas sweaters to go to ugly christmas sweater parties!
2. Make easy, yet super impressive food
It can be difficult to come up with a holiday party menu that suits everyone's palate, but you can't go wrong classic winter favorites like soups, stews, or casseroles. Crockpot recipes are the way to go if you're looking to feed a crowd without having to spend hours cooking.
3. Create comfort
Plan party activities that are fun, and bring everyone together. This could be the perfect opportunity to engage employees or colleagues in a teambuilding activity. Secret santa gift exchanges are great to arrange for family gatherings. Set the mood with joyful tunes by putting together a playlist of holiday songs before the party.
4. Make a List
Perhaps the best way to plan a stress-free holiday party is to make a detailed list and check it twice. Nothing beats planning ahead and making organization your top priority during the planning stages of your event. Also, asking guests to help with party related tasks can make them feel more involved, so don't be afraid to delegate tasks.
5. Come party with Pinot's Palette this holiday season!
We are happy to host your holiday gathering at our studio in our Private Party Room. Choose a painting from our vast library of original paintings, or have one of our skilled artists design a custom masterpiece for your event. Enjoy a personalized painting event this holiday season when you plan a private party with Pinot's Palette here in Charleston.
Give holiday guests a night to remember by hosting an amazing, festive party. Use these tips to ensure your party is organized, and stress-free.
Enter your contact info and request details below, and we will contact you with details about your private party!