Jigsaw Painting Events
PUZZLE PAINTING
A special kind of class tailored for groups or corporate events.
Puzzle Painting is a fun experience where groups work on individual canvases that when brought together create one beautiful art installation.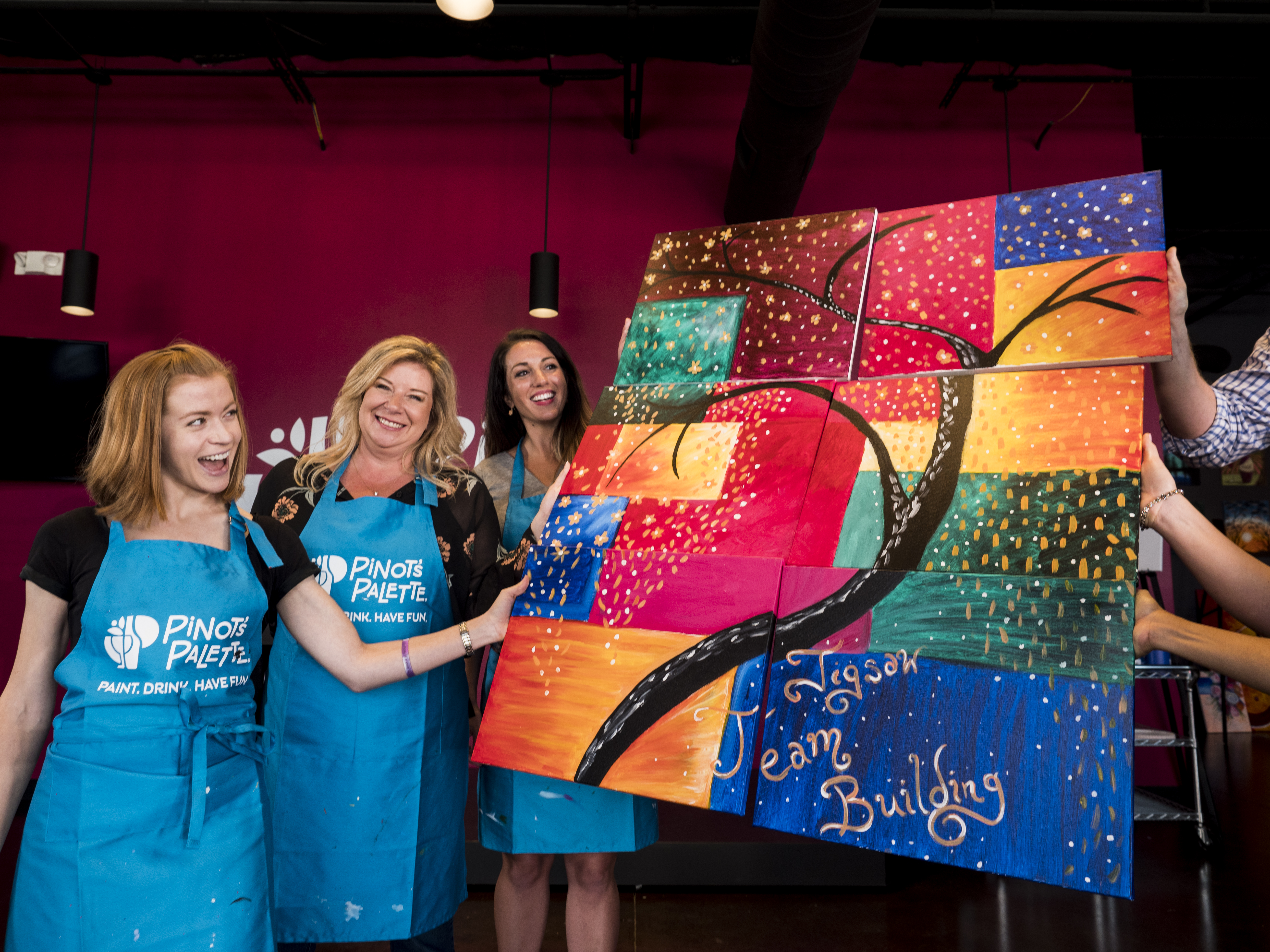 PUZZLE Painting is a great way to teach people how to work together, communicate, and experience the joy of creating something beautiful.
In this class, a section of a large painting is drawn onto a single canvas, dividing the work between everyone in the group. Each individual (or small group) will be in charge of a 16"x20" canvas. They will work together to match colors, designs, and overall theme. But there is only one rule when working in groups like this, and that is to HAVE FUN! At the end of the classes all the pieces will be brought together like....well like a puzzle, to create one large piece!
This is great for any business trying to decorate a large wall or office space with something you can show off and brag that your team created together.
Contact Us with any questions or to set up reservation
and remember,
PAINT. DRINK. AND HAVE FUN!!!
(562) 276-2648
https://www....porate-events