Exclusive Classes for Team Building
Whether your business has been open for days, months, or years, team building is always an important factor for any business to run well. Why not have a night where your team can relax, have fun, and get to know each other. Pinot's Palette Long Beach is proud to offer special corporate events to help your team grow as one.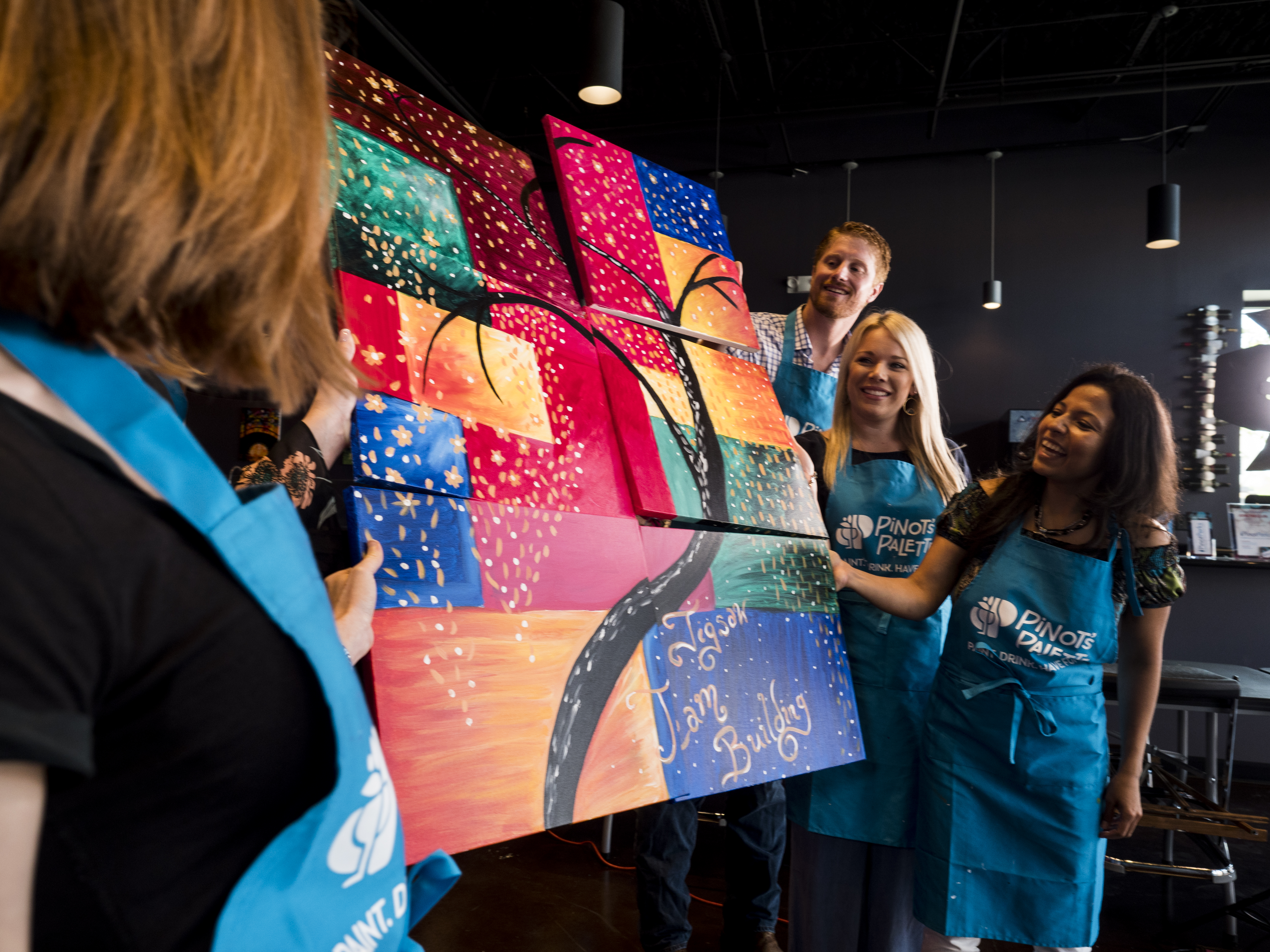 Our talented artist will teach each class how to create a painting you select from our gallery. Your team will work to finish a 16"x20" canvas, while listening to music, enjoying food, and having a great time. And at the end of your party, your team will be able to take the painting home.
SPECIAL CLASSES
PUZZLE PAINTING
Help your team with communication and group projects by having members work together complete one large painting. Each individual (or group) will work to paint a single 16"x20" canvas, and at the end of the class, all the paintings will be brought together to create a single large painting!
This is a great way to decorate any large wall in your office space or place of business.
MUSICAL PAINTING
We all remember playing musical chairs when were younger. Pinot's Palette offers that same fun with a nice painting (and drinking) twist. Your teammates will start their own painting and once the music starts will circle the tables until the music stops. Once the music stops, whatever canvas your teammate is standing in front will be where they continue their painting experience.
Your team will be able to take home a painting each, knowing that everyone helped to create, not just a beautiful painting, but memories they will cherish for a long time.
Contact Us with any questions or to set up reservation
and remember,
PAINT. DRINK. AND HAVE FUN!!!
(562) 276-2648
https://www....porate-events