Art of Healing
The Healing Properties of Art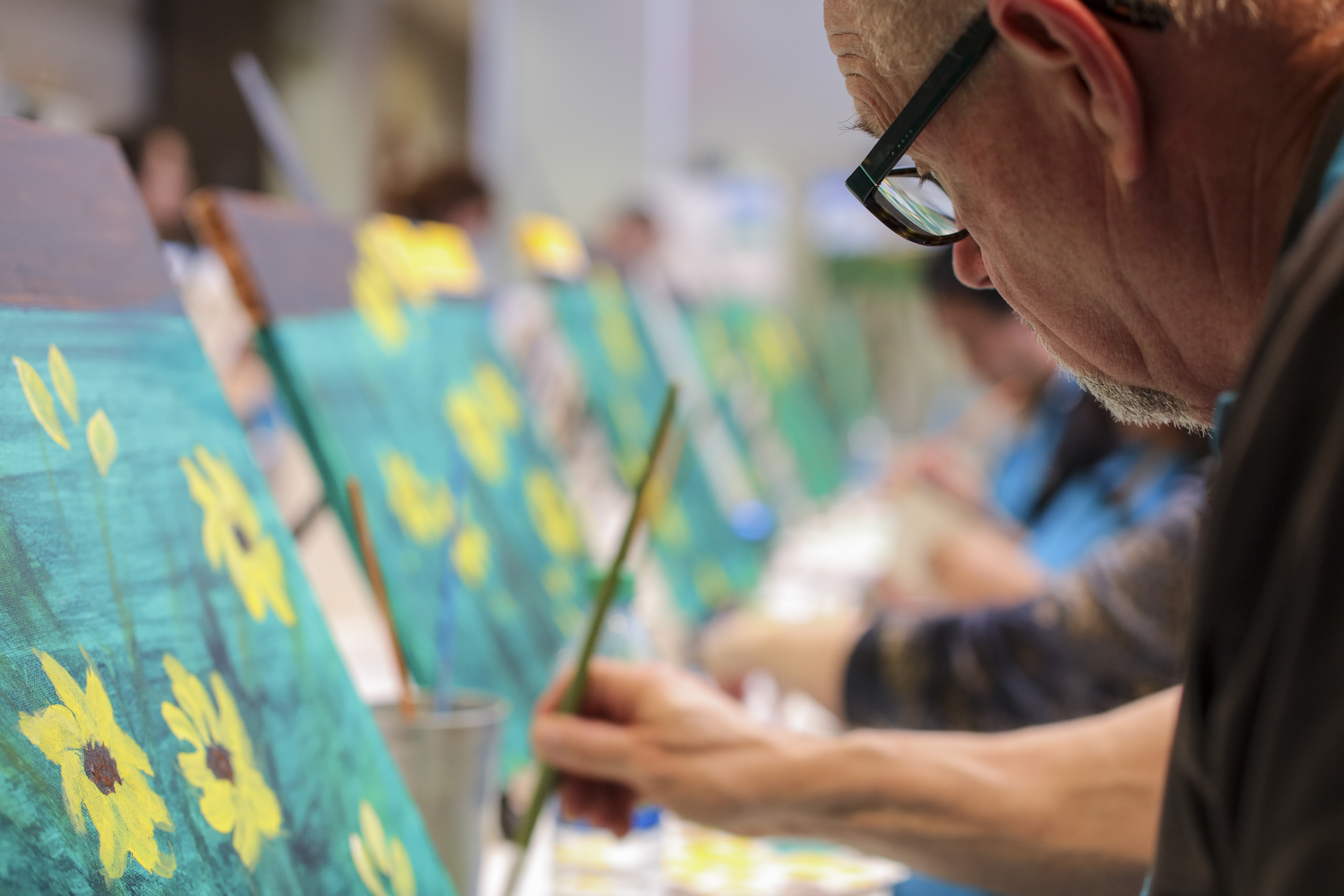 Here at Long Beach Pinot's Palette, we are proud to bring everyone together for a night of fun, friends, and giving many the chance to create a work of art for the very first time. It is a fun event that has truly brought smiles to all who visit.
But, that is not all, art can also be used to heal the mind, body, and soul.
Expressing oneself through art can take many forms. Whether it be drawing, painting, dancing, or singing. There are countless ways for one to express themselves while also creating something beautiful in the process. This form of expression can have many mental health benefits:
1. Reducing Stress
The worries that plague our day to day lives can start by effecting us in small ways; whether it be uncontrolled emotions or simple headaches. But these stresses can lead to many major health problems, such as high blood pressure, back issues, and more. By creating art, one can have an outlet for the issues and problems that hinder our lives. It allows the artist to express feelings and emotions in a way that may be hard for many to vocalize.
2. Increase Problem Solving Abilities
Creating art poses many challenges along the way. Whether it be picking the right color, singing the right words, playing the right note. However, this process of creating while also finding solutions along the way has been known to increase a persons problem solving abilities. Causing the artist to experience less stress and anxiety.
3. Curing the body
Mental health isn't the only benefit art therapy can provide. According to an article released by Michigan State University, Art has been known to
-Reduced stress and anxiety in children with asthma.
-Help stimulate mental functions in adults with dementia.
-Indicated a reduction in depression in Parkinson's patients.
And according to Canadian Counselling and Psychiatric Association, art can even benefit a child's development by
-Promoting self-expression, feelings, and emotions
-Increase attention span
and -Develop interpersonal skills
While we are proud to bring a fun painting party here to Long Beach, Ca. We wanted to shed light on the many benefits art can have in ones life. It can be used to better your mind, heal the body, and cleanse the soul.
References
Michigan State University Article
https://www....ysical_health
Canadian Counselling and Psychiatric Association Article
https://www....-art-therapy/