Save A Life Fundraiser!
We are honored and proud to be Painting It Forward for Save A Life Foundation and their dedication to saving lives in Kansas!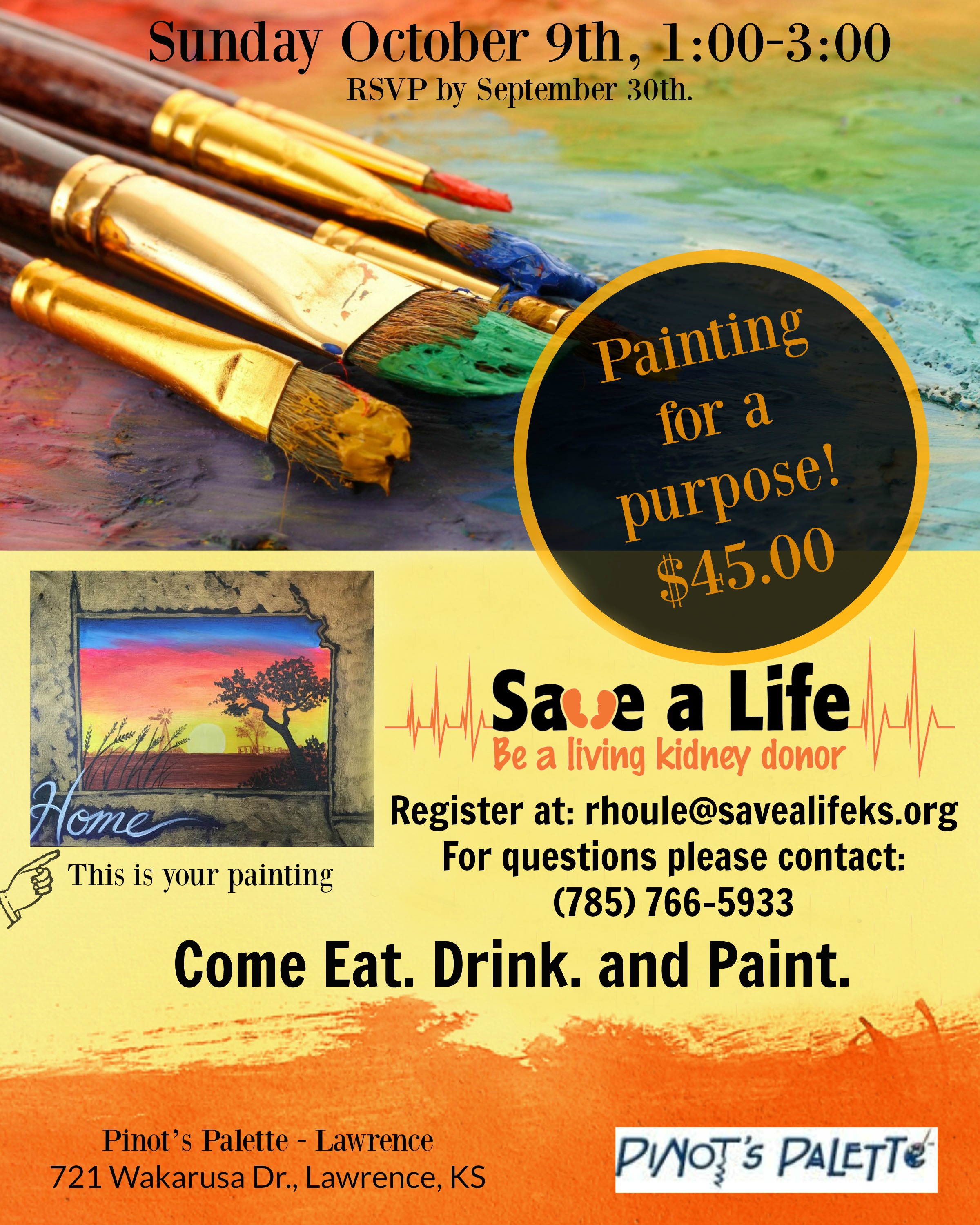 They encourage donations, living or deceased, to help make a difference for someone in need. The mission of Save A Life is to promote and educate the benefits of being a live donor and the substantial difference it could make on someone's life.
Help us Save a Life while you paint, drink, and have fun! $10 of every reservation will be donated to this wonderful program!
Share Click HERE to learn more about Save A Life! | Click HERE to RESERVE!