The Story of Pinot's Palette La Vista
Pinot's Palette studios are locally owned and operated. How does someone come to own a studio? Well every studio has its own story. This story...is mine...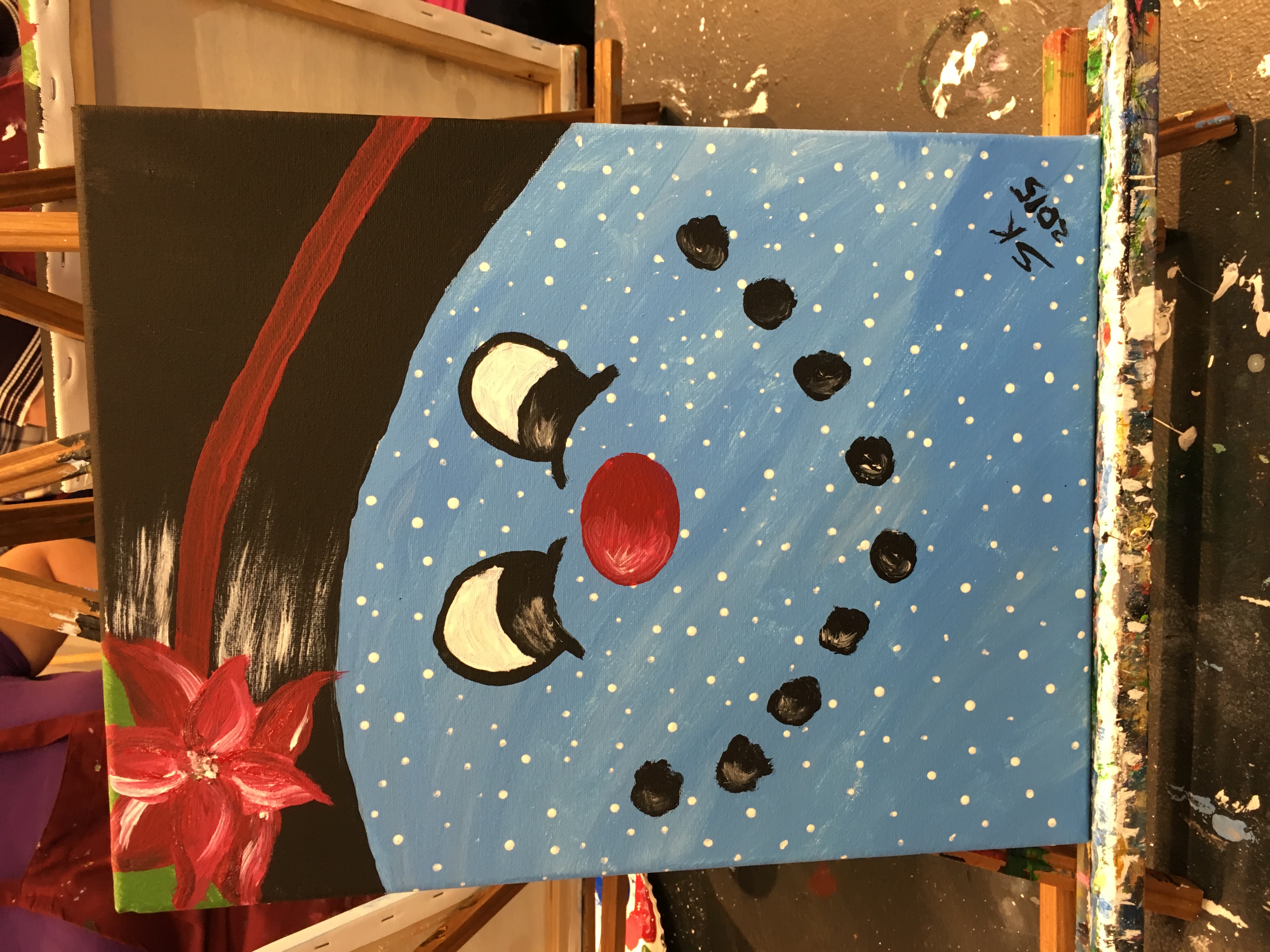 In 2014, I bought a night at Pinot's Palette for my friend's birthday gift. That evening we painted, drank a little wine, and laughed (a lot). The evening was not only a lot of fun for both of us, it was also the beginning of new opportunities. The welcoming environment and creativity unleashed a new outlook on work and life. I attended classes with friends, with my daughter, and even by myself sometimes if I needed some alone time.
My job in the corporate world was challenging and provided a lot of projects that helped me to learn and grow. However, along with the challenges, came pressure, high, expectations, and some long hours and travel. In addition to work and being a parent, I was taking classes to get a Master's degree. So the time I was able to spend at Pinot's Palette, helped me to relax, have fun, and decompress. What surprised me, was that after taking a few painting classes, I was actually approaching work differently, with a new set of eyes and problem-solving skills.
A year later, I learned that my job at ConAgra Foods might either move to Chicago or be eliminated entirely during a company-wide restructuring. After the initial shock began to fade, I had a lot of time for reflection about what the next chapter in my life should be. Questions abounded, but the biggest one was, "What do I want to do when I grow up?" This simple question had been ignored since I began working for ConAgra almost 20 years ago. As I continued to ponder the possibility of life after ConAgra, I realized that now was the perfect time to do something different, something exciting.
The idea for a Pinot's Palette La Vista began to form over Christmas vacation when my daughter and I went to the Pinot's Palette Lakeside snowman paint class. As I painted the coal smile on my snowman's face, I found my passion: art, entertainment and fun.
I have always loved the behind the scenes flurry, putting an event together, watching it flourish, and seeing people enjoy themselves. I used to love this in my high school and college jobs when I worked for the Omaha Royals baseball team and the student activities office at UNL. I even had some of this experience when volunteering for Omaha Czech Cultural Club, Czech Language Foundation, Girl Scouts, Figure Skating Club of Omaha, and the US Figure Skating Nationals. I decided I would love to put my mind and energy to bringing the Pinot's Palette experience to others. Sitting in the studio, watching the other painters laugh and have fun, I decided, "THIS IS WHAT I WANT TO DO!"