More Fun in March
What a crazy year we are having in 2018! Easter on April Fool's Day?!? Never have I ever…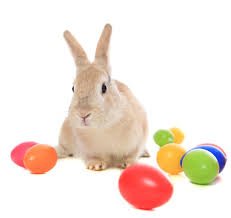 So, what does the calendar mean to us? It means March is going to be filled to the brim (or rim of a glass) with fun! We are going to make this month a customer experience that you will remember. Yes, every painting event we at Pinot's Palette La Vista host is about fun and reconnecting with your family and friends. However, this March, we are adding a few extra special goodies to make it a March with more fun!
Pot of Gold & Easter Eggs...We only have a month to share the limelight between St. Patrick's Day and Easter which means we will have a month-long hunt in our studio.
March 1st through March 17th, search our studio to find a "piece of gold"
March 18th through March 31st hunt for Easter eggs
...every piece of gold/Easter egg is a winner! Prizes include candy, painted wine bottle vases, drinks, flowers, and gift cards!
GREEN GREEN GREEN...In addition to our daily drink specials, we will be offering our customers a glass of $1 green beer, $5 green Prosecco or $5 green Moscato. Beer drinkers aren't the only ones who like to enjoy St. Patrick's Day.
Spring Raffle...Why should kids be the only one to get an Easter basket? Guests attending paint sessions can enter to win a basket of their own...but this is a basket you will want to keep! When you arrive at the studio for your painting, each easel will have a ticket you can use to enter the spring drawing. The winner will be picked during our painting, Dream Coast, on March 31st.
Join us for More Fun in March!