5 Team Building Ideas
Getting your team out of the office and into a space where they can have some fun, connect and get creative is the best stress relief for a busy team.. Art is therapy so bring the crew in to de-stress!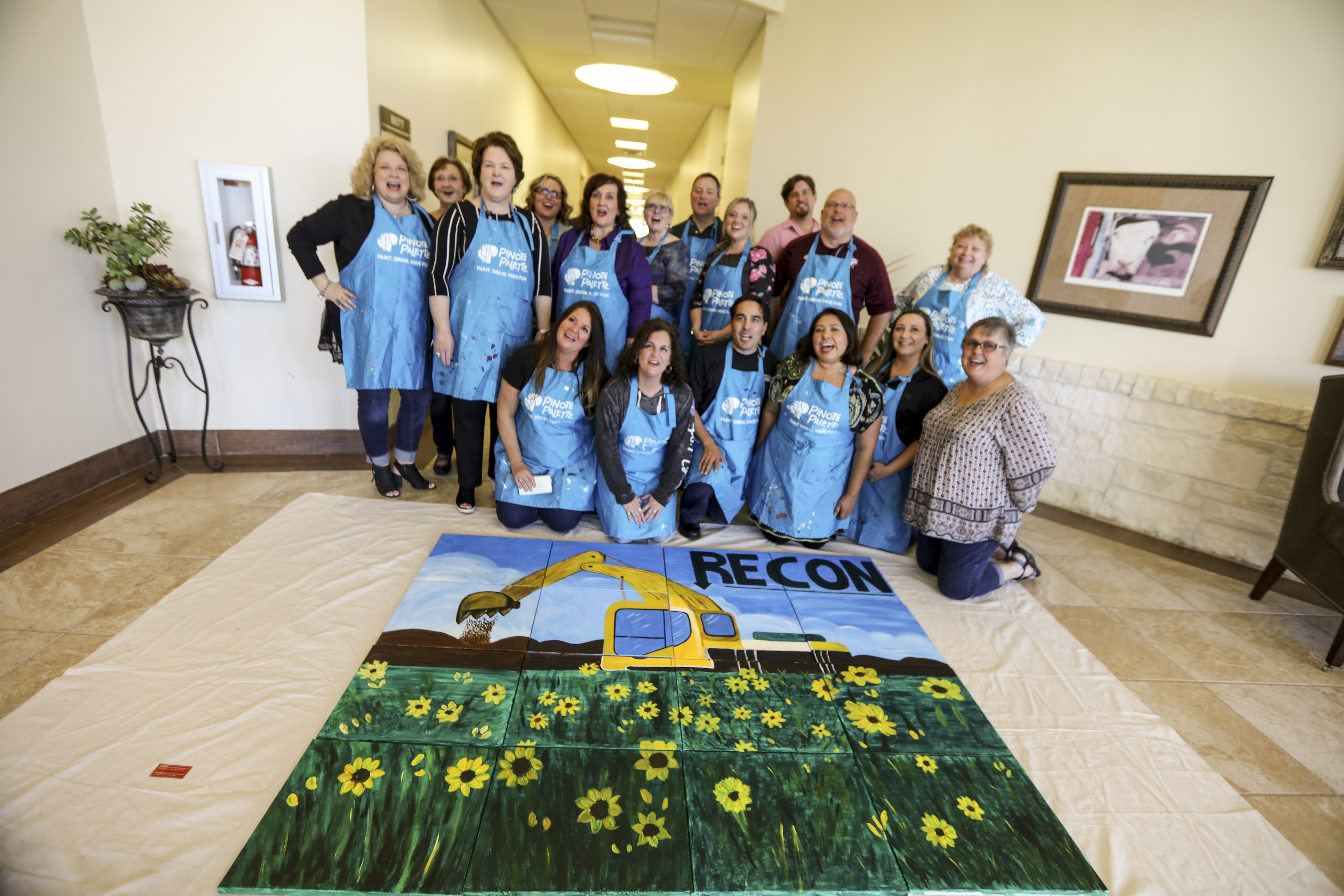 At Pinot's Palette there are several team building options. All of them help the team come together, work together and grow stronger.
1. Jigsaw painting; This painting combines multiple canvases that when put together create one scene. Best part? Your logo can be printed on canvas so the team can paint it!
2. Mystery painting; A Mystery painting is a secret! The artist takes you step by step to create the artwork and no one knows what it is until that last brush stroke. Wanna surprise your team? We'll let you pick that painting. Wanna be surprised? We'll choose one you're sure to love!
3. Pick your painting; We'll give you access to our library of thousands of paintings and you and your team can pick your favorite to paint.
4. Collaborative painting. One painting where everyone adds to it. This is a big canvas that everyone adds to throughout the night. Will you paint a tree? Ocean? Palm tree? Could be anything with a canvas this big!
5. Musical Painting; Remember playing musical chairs as a kid? We do it with painting! Every time the artist says, "Switch!" the painters move to the next canvas. Anything can happen on this painting! Creativity is abundant!
We make it easy. Schedule your painting, show up. That's it! We also have several bar options are available. Give us a call to book the best Team Building event ever!