Edward Jones Ladies Day
This week we were privileged to have the "fearless" Ladies of Edward Jones come paint with us! It was a true honor to have all of these knowledgeable and insightful women in our presence! Read below to hear about their unique event.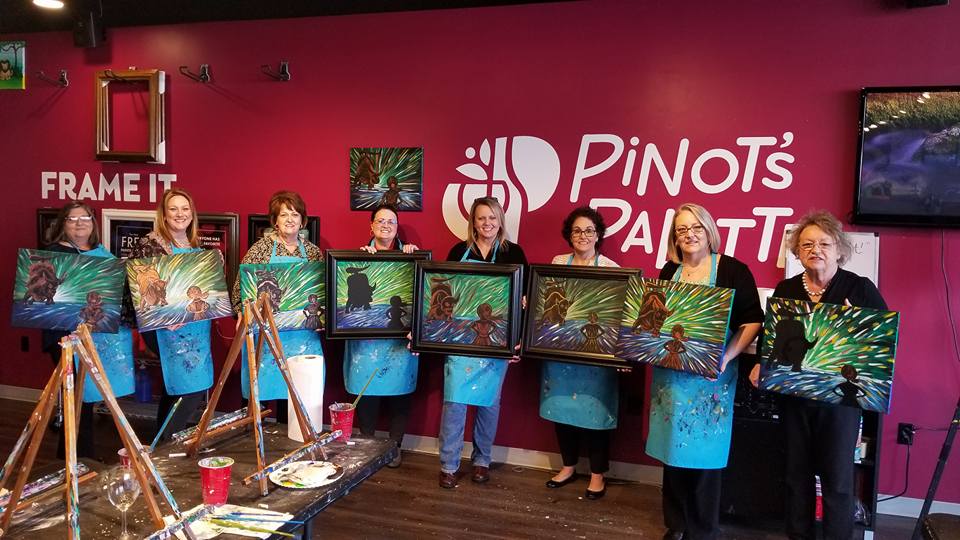 The lovely ladies at Edward Jones' had a custom painting created for their event. They wanted a painting that embodied a "fearless woman" and that used the "fearless girl" of Wall Street as inspiration. So we created an abstract piece centered around those two things! They loved and it so do we!!!
They were a great group of ladies to spend the day with! We are so thankful that they came, painted, laughed and shared their valuable knowledge with us!
Thank you, Fearless Ladies!!