Top 10 Gifts For Mom
Not all best gifts are physical presents, sometimes it's just being thoughtful! Here's a list of 10 things your mom would appreciate this Mother's day.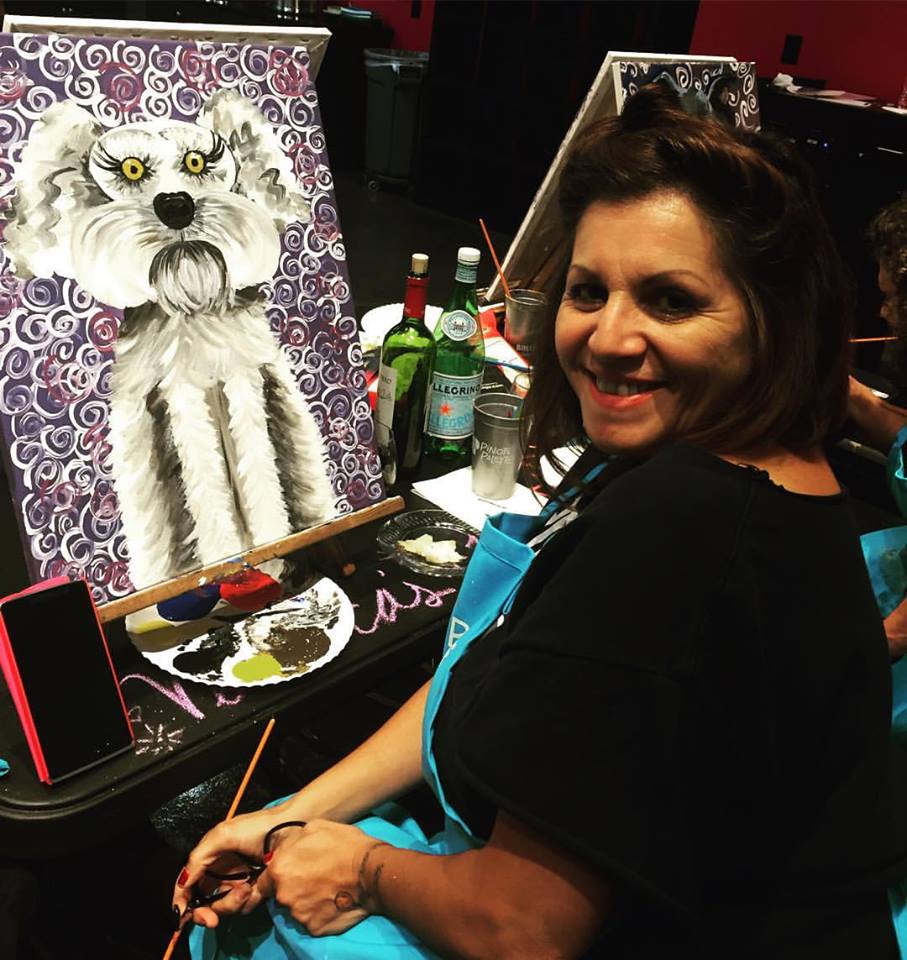 This is what I came up with:
1. A phone call- My mom and I are pretty close considering we haven't lived within 700 miles from each other for the better part of 5 years. We try our best to have regular phone calls that range from 5 minutes to an hour and a half depending on our moods and the basic goings on in our lives. I know she cherishes these phone calls. So do I.
2. A painting- This is, after all, a Pinot's Palette blog! My mom has been fighting over who gets to keep my paintings since my first year of college. Her house is practically a small gallery in my honor. She has numerous Pinot's Palette paintings covering her walls, along with paintings from a weird fairytale phase that I went through, a master study of Edward Hopper, a drawing of one of her dogs, a portrait of a random model from my very first figure painting class, and even a truly gruesome painting that was inspired by a documentary I watched on the horrors of shark poaching. This woman is dedicated.
3. Plants- Not roses or Chrysanthemums, just plants. Mom is an avid gardener. She is the type of person who will brave a storm to drag her plants in so they don't get hailed on.
4. Alcoholic beverages- I was really going to say, "Mom's drink of choice" (e.g. coffee, tea, wine, etc.). In this case, we are talking about my mom so it could mean wine, beer, or cocktails depending on the occasion. She also enjoys coffee, but not a fancy enough brand to justify gifting.
5. Spa day stuff- I am not talking about a trip to a spa for massages and manicures. That is something mom would NEVER ask for. I mean all the cheap, silly little things that we used to buy when I was a kid: face mask packets that cost $1, rainbow colored bath bombs, everything on sale at Bath and Body Works.
That was it. I have known this woman for my entire life and I could not think of 5 more things that she might enjoy. I did what I always do in tricky situations. I called my mom.
I asked her to make a list of the top 10 things she would want for Mother's Day.
"Oh honey, I already have the best present ever! I have my babies back!" She was referring to my husband and I moving back to Texas last April, which I did expect would be her first response.
"I know, momma, but what else?"
After numerous "Umm"s and "Oh, I don't know"s she finally said, "Plants?" This was also expected.
"Alcohol?" Apparently, I know my mother well.
After even more "Umm"s, she finally said, "I have no idea, pumpkin. I have everything I need!"
This phrase is what defines my mother, along with many other mothers I am sure. My whole life I cannot once remember her asking for anything (other than a waffle maker that she wanted for Pinterest projects) no matter how stressful life got or how short on money she was.
This Mother's Day I think the greatest thing that we can all do is to ask our mom what gift she would like to receive, and when she says, "I have everything that I need," just try our best to give her the world.
....and maybe a bottle of wine and a painting class.
Sign up for one of our special Mother's Day paint and sip classes at the links below or give us a call at (972) 495-0555. Happy Mother's Day from all of us at Pinot's Palette Garland at Firewheel Town Center!