Is Pinot's Palette Still Offering Private Parties?!
Yes, we are still booking private events!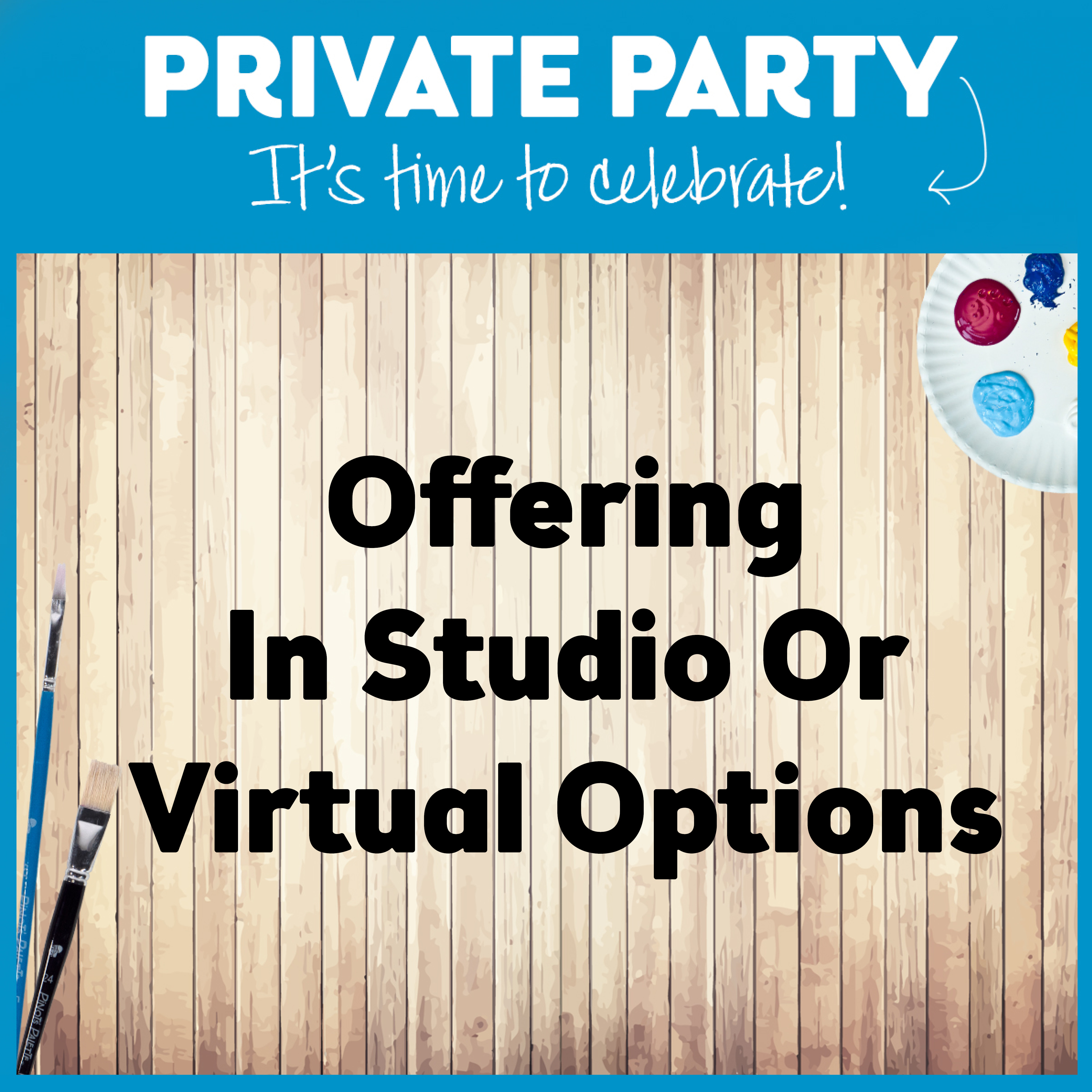 ** Celebrations! **
It's probably tough to try and gather together to celebrate birthdays, anniversaries, engagements, and other happy occasions, but with our private parties, it becomes a lot easier!
Consider our private parties as a great way to celebrate someone or something in person or virtually!
You can come in on the day and time that works for you, select the painting and guest list for the event and have a painting party in the studio! Get out of the house for a while and celebrate life and creativity with a fun and unique activity with the ones you love most.
If you're looking for a fun way to celebrate and paint with loved ones but aren't really looking to leave the house right now, we can still accommodate you and your group for a virtual private party with our studio!
** Learn More:
https://www....ivate-parties
** Team Work! **
Whether you've been going into the office each day or working remotely, one thing is for sure: It's not the same as it used to be.
Team-building activities and office camaraderie are likely needed now, more than ever, so take advantage of the services we offer!
It's such fun to have the office come together (physically or virtually) and make some collaborative artwork. Team members will bond over the unique and creative activity of making artwork and will always remember the fun time they had and the coolest boss that made it all happen !
** Learn More:
https://www....porate-events
** Reconnecting! **
Some of us haven't seen our friends to family in months and that can really start to wear on a person. You don't need to have a reason to celebrate and some together (in-person) or virtually, other than to have fun with friends and celebrate life and art! Gather loved ones together to reconnect and have fun in a unique and creative environment as they paint and make some wonderful memories.
If you and your friends/family/co-workers are looking for a private celebration right now, remember we're always offering individual public classes, open to all! We're doing both, virtual AND in-studio events, so check out the calendar on the link below to see what's scheduled for the upcoming weeks!
And don't forget to follow us for the latest updates and pictures!
Facebook: Pinot's Palette Exton
Instagram: PinotsPaletteExton
Twitter: PinotsExton
Share View Our Public Calendar Here | Purchase Gift Certificates