National Day of Unplugging
This article first appeared in full in the Staten Island Advance.
By Rob Bailey
STATEN ISLAND, N.Y. -- "National Day of Unplugging" -- also known as the equally made up "National Week of Unplugging" -- strengthened its signal over the weekend.
Oh, wait, ya missed it? Yeah, I was glued to my screen, too.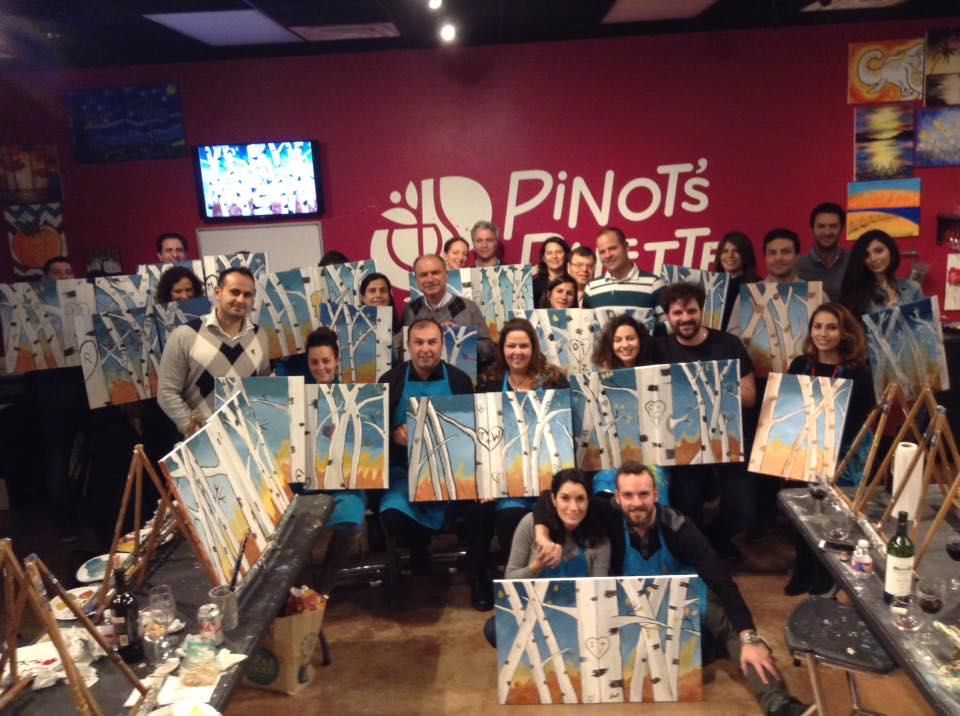 According to Pew Research Center, about 77 percent of American adults admit ownership of a smartphone -- and nearly half of them report it's "something they couldn't live without." Many even would choose to sacrifice "sex, Saturdays or some of their salary" rather than suffer cell shock.
Google it: "Nomophobia," aka "NO MObile PHOne phoBIA," or what scientists dub the irrational fear of not having access to a working cell phone, as reported by Pulitzer-winner Gareth Cook in Scientific American.
A LOCAL 'REBOOT' OPTION: "Unplugging" didn't suffer from poor reception everywhere. One business franchise on S.I. partnered with Reboot, a national non-profit organization, to "take the focus off technology and put it back on togetherness."
The bad news: This totally unofficial "National Week" officially ends March 12.
The good news: At Pinot's Palette in Tottenville and Port Richmond, every day is a potential unplugged experience for "family or friends, mothers and daughters -- even date nights," said proprietor Dorothy Ferlanti.
"You have a paintbrush in one hand and a wine glass in the other -- you can't be texting!," the Richmondtown native said with a hearty laugh. "It's a time out to say, 'OK, I'm not gonna look at technology. I'm gonna focus on the people I'm with.'"
Participants pledged to unplug on their canvases, painting "We Unplug to (they fill in the blank)," committing to reserve at least one night every week in 2018 as a "no technology night" filled with wine, "nibble appetizers" and guidance from a painting instructor.
Smartphones were surrendered into "cell phone sleeping bags" the painters got to "take home and use all year."
Pinot's sessions run $28-$45 (vino is $6 a glass) and last two-to-three hours, and "people show up 30 minutes before to mingle or have a drink and kick-off the fun. It usually ends after a couple of hours, when people are putting the finishing touches on and taking pics."
No, of course they aren't outright outlawing cellphone pics: "Capturing moments is great! We all do it," Ferlanti said. "Of course we want people to have their memories -- but if you truly want to unplug, we can take pics with our phones and send them to you."