October is Breast Cancer Awareness Month
Looking for ways to learn more and be aware?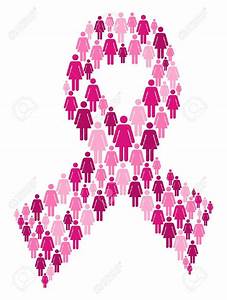 It's October and that means it's 'National Breast Cancer Awareness Month'. This annual international health campaign is organized by major breast cancer charities to increase awareness of the disease and to raise funds for research into its cause, prevention, diagnosis, treatment and cure. The campaign also offers information and support to those affected by breast cancer.
More than likely, you know of someone, near or far, who has suffered from this awful disease and have fought to beat it; Others, have been unable to break free from the severity of this cancer and we've lost them in the fight. Whether it's you who's had a battle with cancer, a close friend or family member, a neighbor, childhood acquaintance, or even a friend of a friend, it remains a hopeful truth that the more we can do to work together and fight, the stronger we become.
From raising money, to showing support for loved ones who are battling cancer right now, to just wearing pink and getting the word out as much as you can, October is a great time of year to remind us all of the fight against breast cancer and just how much of a difference, we can each make.
— What are some of the ways you can show support for BCA this month (and all year long)? —
1. Know the Facts:
What are the key breast cancer statistics? What are the key symptoms of breast cancer in women AND men? Arm yourself with the important information on how to prevent and survive breast cancer.
*Learn more:
https://ww5....stCancer.html
2.Wear PINK and share on social media:
You can easily help raise awareness for breast cancer by adding a touch of pink to your wardrobe and helping to spread the word on social media (because, let's be real… nothing spreads quite as quickly as social media influence).
- Take a photo of you or with your friends, family, co-workers, team, etc. while wearing PINK!
- Share the photo on Facebook, Twitter or Instagram
- Use hashtags like #breastcancer #breastcancerawarenessmonth #wearpink #pinktober #pinkribbon #fightcancer #cancersupport
- Tag your friends and ask them to take and share photos and hashtags online, too
3. Volunteer:
By volunteering your time with an organization like the Breast Cancer Charities of America (BCCA) and Susan G. Komen, you are helping women and men prevent, battle, and survive breast cancer! To learn more about volunteer opportunities, visit BCCA or Susan G Komen.
4. Organize a Fundraiser:
It's quick and easy to create your own fundraising page to honor a loved one, survivor, and help children and their families who are still battling cancer. By becoming a fundraiser, you can create your own account, join or start a team, and get others involved! Start Fundraising or Create a Pink Project of your own.
5. Make A Donation:
With your donation, you can give a gift in honor of a survivor, loved one, and to help those who are still struggling with cancer. Through the generosity of people like you, organizations like the Breast Cancer Charities of America (BCCA) and Susan G. Komen can continue assisting women and men who are battling breast cancer. Donate to BCCA or Susan G. Komen now!