Day of the Dead. What is it?
What is the Day of the Dead? What is with all the decorated skulls? Becky Varley, Spanish teacher at Wahlert High School in Dubuque is going to tell us all about it.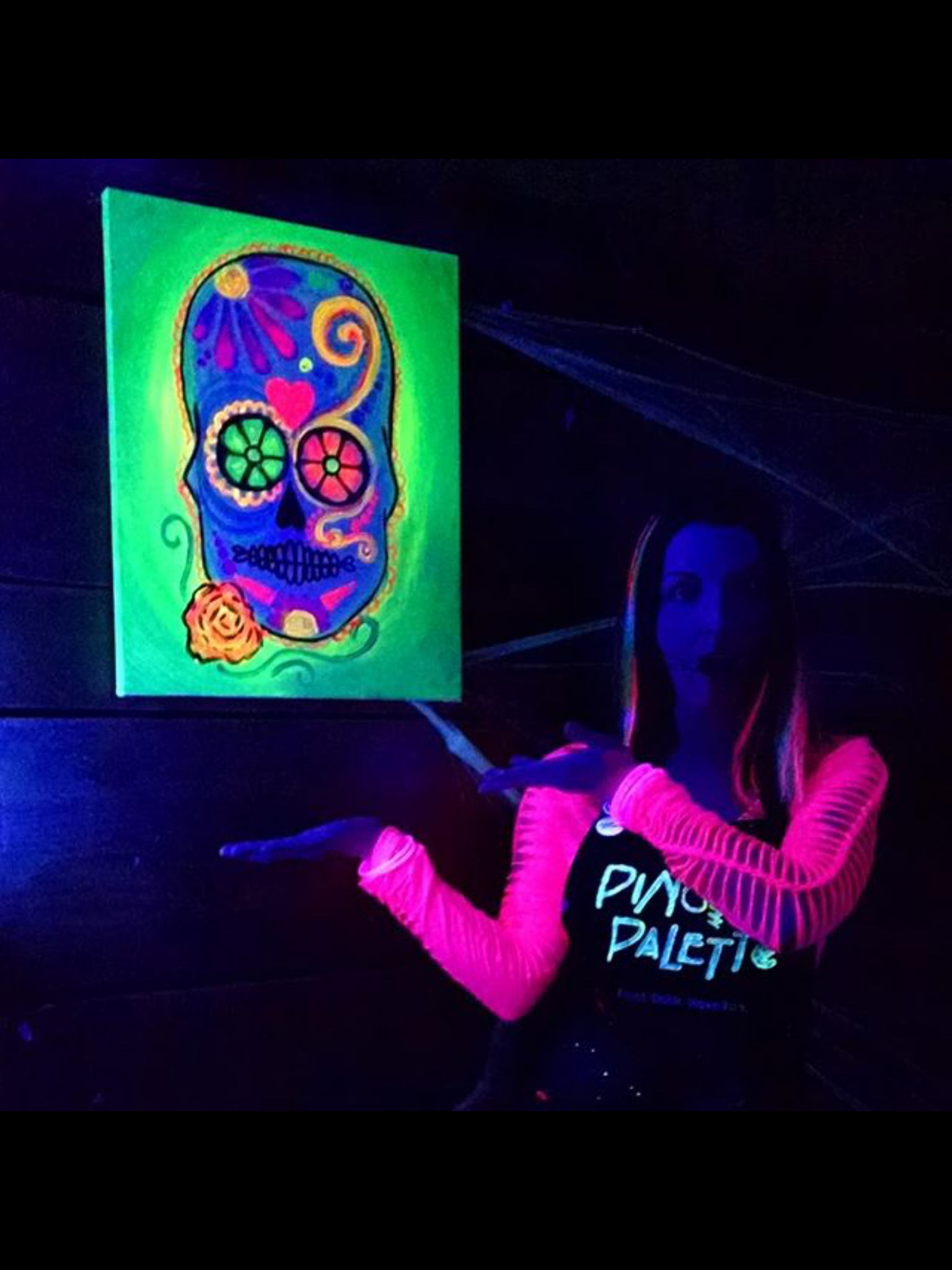 Día de los Muertos ? Day of the Dead? Isn't that pretty creepy?
No! The celebration of 'Día de los Muertos', which means 'Day of the Dead' in English is a lovely celebration to honor and remember deceased loved ones. It is traditionally celebrated in Mexico and other Spanish speaking countries on November 1st and 2nd. The prevalence of the skeleton/skull motif may make you think of Halloween, but the holiday actually coincides more closely with the Catholic Feasts of All Saints and All Souls.
During these days families take time to remember and pray for deceased loved ones. They might construct 'ofrendas' in their homes, which are private altars that contain photos and the favorite foods and drinks of the deceased. Also, these ofrendas frequently contain marigolds, incense, sugar skulls and images of skeletons.
The sugar skulls and skeletons are not at all spooky. The skulls are often brightly colored and sometimes have the name of the loved written on the forehead. Some are made to be eaten and some are made to be kept a few days and then discarded. The skeletons are often shown wearing festive clothing and doing every -day tasks or playing musical instruments. They depict the belief that death is a normal part of the life cycle but that it is not the end.
The more I understand the celebration of Día de los Muertos, the more I appreciate it. I find it a very hopeful and comforting celebration. Although the death of a loved one is always sad, this celebration gives me the opportunity to recall and reflect on my relationships with the deceased and remember them with love. The skeletons remind me that death is not something to be feared but is, rather, the next step that awaits us all.
--Becky Varley