Collegeville June Calendar
Collegeville June Calendar is Here!!!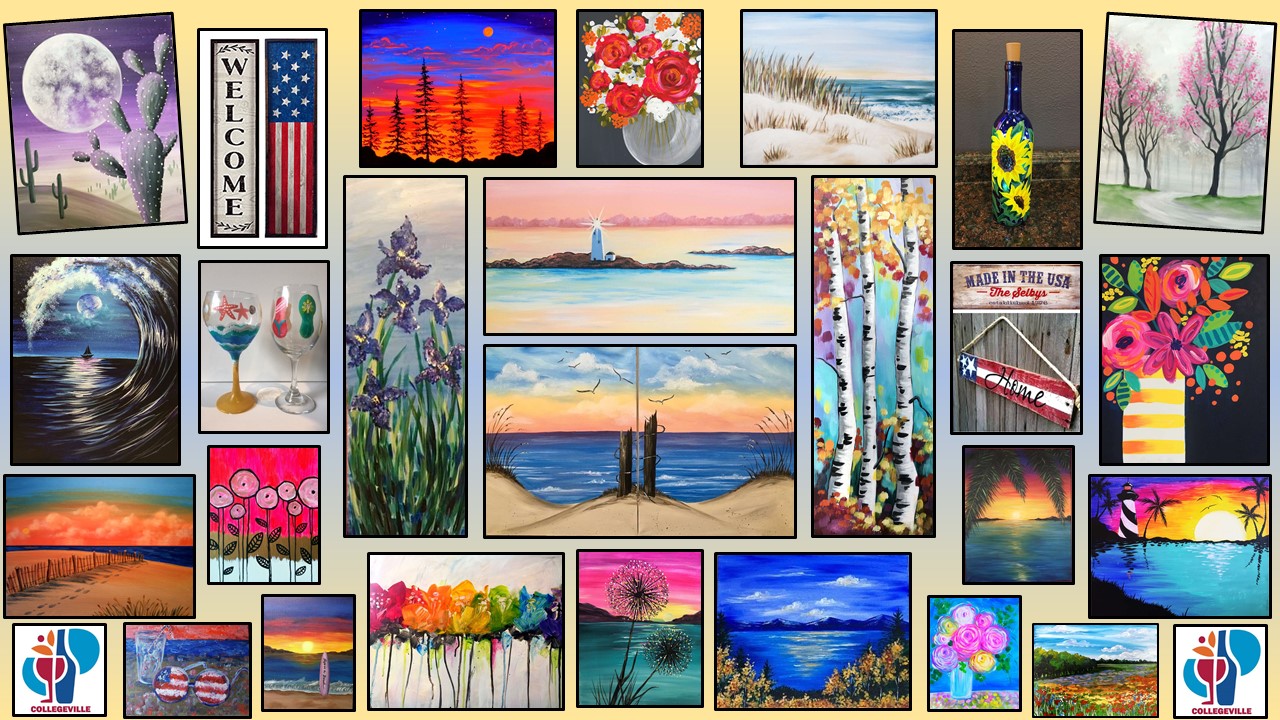 Our June Calendar is here and we can't wait for you to join us at one of our Public Classes! Check out some of our events this month. Can't wait to see you at Pinot's Palette in Collegeville!
Paint "Sunset Moon" under black light and watch your painting glow! (Friday, June 28th 7:00-9:00 PM)
https://www..../event/328673
Paint 2 wine glasses. (Saturday, June 1st 7:00-9:00 PM)
https://www..../event/326273
Paint a wine bottle. Comes with LED lights powered through a cork. (Friday, June 14th 7:00-9:00 PM)
https://www..../event/328387
Date night! Each person paints one half of the painting on their own canvas. By the end of the class, you'll have two canvases that come together as one painting making teamwork a critical factor in the finished masterpiece! (Friday, June 21st 7:00-9:00 PM)
https://www..../event/328402
Whether you're looking for something to do with the kids, your best friends or your love, we have something for you at our Collegeville location! Hope to see you painting and sipping with us soon!
And don't forget to follow us for the latest updates and pictures!
Facebook: Pinot's Palette Collegeville
Instagram: PinotsPaletteCollegeville
Twitter: PinotsCVille