Canvas Connections
We have special classes promoting the strengthening of female friendships and bonds the entire month of August! Read more about these special classes, we're calling Canvas Connections, below!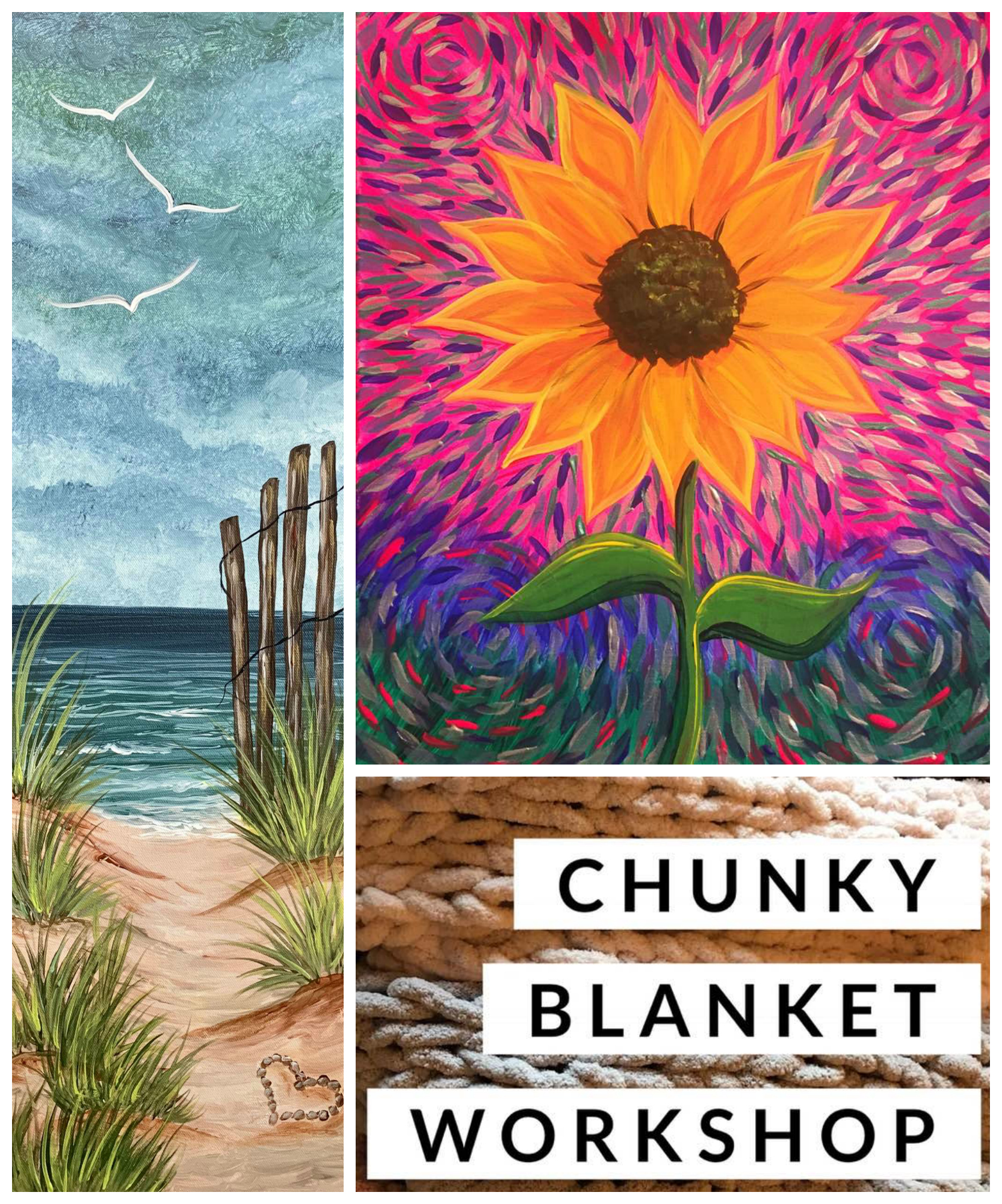 Everyone needs to have friends and be social - our happiness depends on it! It has been demonstrated time and time again that when we invest time into our relationships and connect with others by doing activities, such as painting, relationships are strengthened. Pinot's Palette has several amazing paintings to celebrate female friendships and connections scheduled throughout the whole month of August – to promote our Canvas Connections series! Women are encouraged to bring in a friend, a family member or come alone. By the end of the class you will have made a new connection and have a masterpiece to take home as a memory.
Our Canvas Connections Classes:
Saturday, August 17th 3-5 PM Paint "Ocean Trance" -
https://www..../event/348419
Saturday, August 17th 6-9 PM DIY Chunky Throw Blanket -
https://www..../event/348421
Saturday, August 24th 7-9 PM Paint "Swirly Sunflower" under black light -
https://www..../event/348428
Break away from social media and connect with your friends during our 'Canvas Connections' campaign during the month of August. Use code "GIRLPOWER" for $5 off any class in the month of August!
Check out our feature on PHL17 here:
https://phl1...NoSI3RmScKLQs
And don't forget to follow us for the latest updates and pictures!
Facebook: Pinot's Palette Collegeville
Instagram: PinotsPaletteCollegeville
Twitter: PinotsCVille