Bottled Snow
Bottled Snow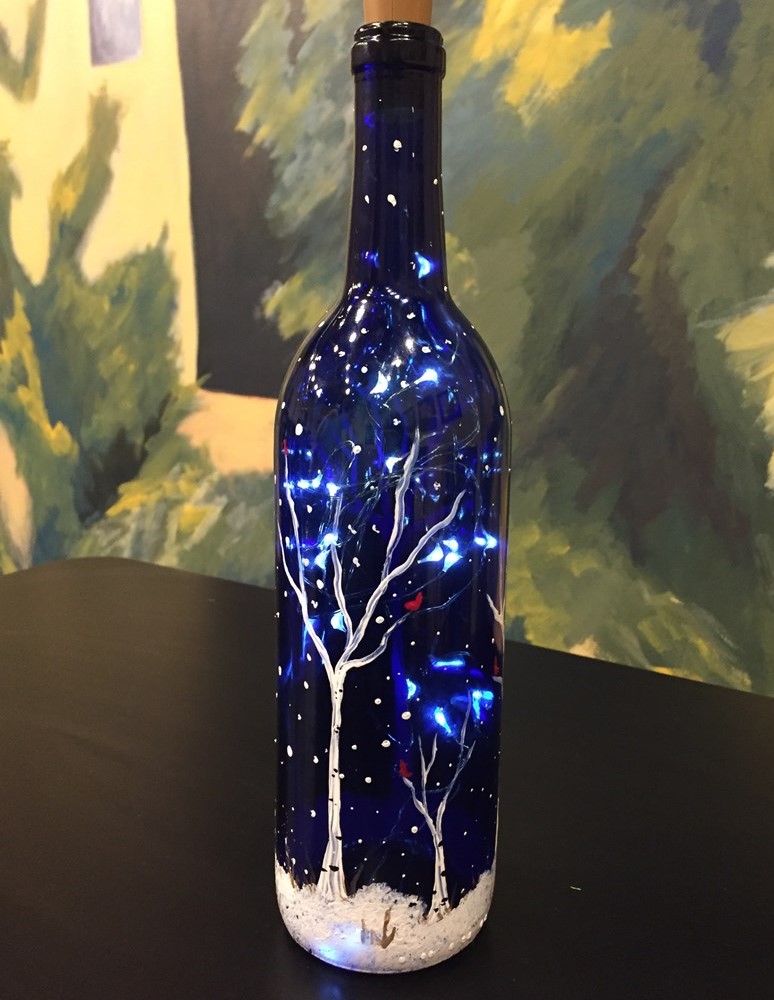 Create a festive snowy scene on a wine bottle! Makes for a great decorative piece in your home or a gift for a loved one!
Bring your favorite empty or full wine bottle to paint your holiday winter scene. The painting comes with a battery operated LED light string that is placed in your bottle when emptied. Light up your room with this beautiful gift idea.
The more the merrier, INVITE YOUR FRIENDS to our beautiful and spacious BYO studio!
Click below for EXTON studio -- Fri. December 15th 7-9 pm
http://www.p.../event/207235
Click below for COLLEGEVILLE Studio -- Sat. December 23rd 7-9 pm
http://www.p.../event/207226