Paint WITH Dad Or Make A Painting FOR Dad!
Father's Day falls on June 20th this year, which means you have less than 2 weeks left to get going with some creative plans and of course, gifts, for Dad.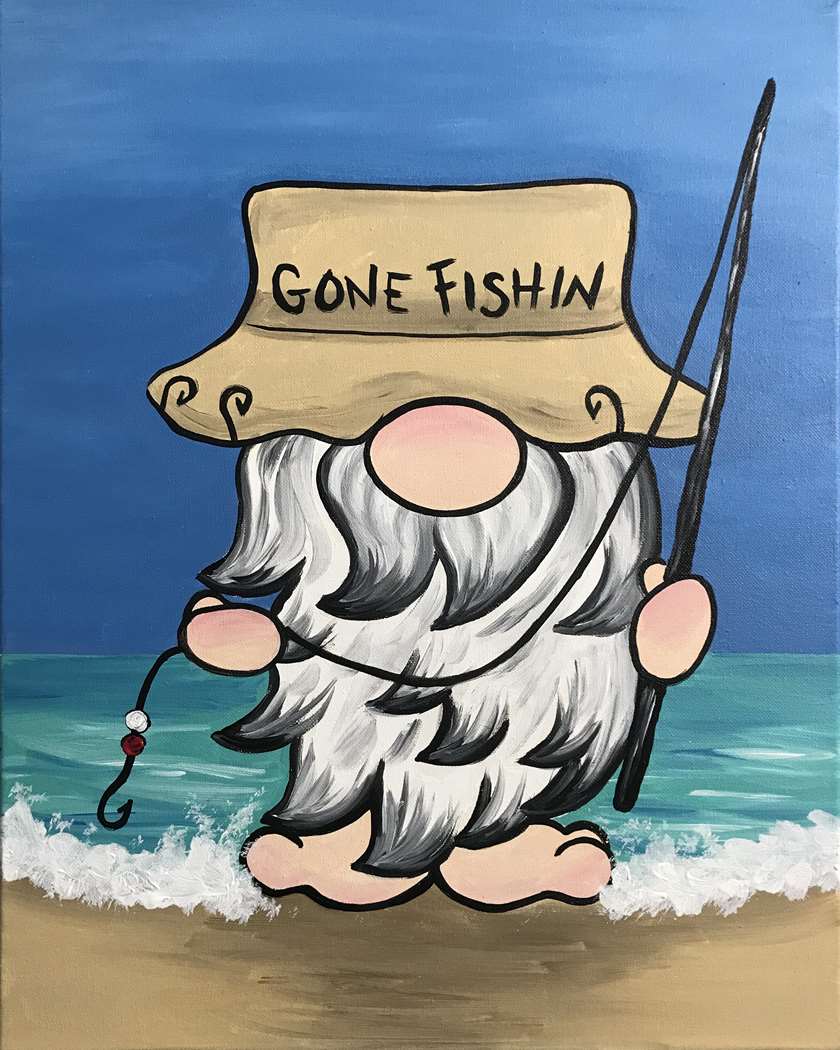 If you've been trying to come up with a great gift idea for all of the Fathers in your life, a handmade work of art would "Wow" anyone!
Join us for a class before the 20th to create a painting to give Dad, Grandpa, an Uncle, Son, Husband, or any Father-Figure; There really is nothing like a handpainted gift to show someone just how much they mean to you. The time and effort you put into a gift from the heart is something they'll treasure forever.
If you're eager to give Dad the gift of an experience, bring him to a painting class where the two of you can bond over a shared experince and paint the day away together! You can also give him a gift certificate to use for the day, time, and painting of his choice! He can paint alone as a way to relax after a long day or bring you and anyone else he wants to paint with him, making memories and masterpieces!
Join A Class And Paint With Dad!!!
June 18 - Starry Night DATE NIGHT
Joinus for a date night class and make some artwork with your hubby, the world's best Dad!
Paint Van Gogh's Starry Starry Night in a Date Night style.
https://www..../event/539108
June 18 - Golden Twilight
Relax under a canopy of glittering gold leaves and watch a gorgeous sunset over the water.
https://www..../event/539105
(*Virtual):
https://www....op-item/34445
June 19 - Cascading Falls
Paint On A Wooden Plank!
Beauty lies at the bottom of this waterfall.
https://www..../event/539116
June 19 - Edge Of Space
NEW artwork painted on a LONG canvas!
If you like to travel far far away, and explore fantastic galaxies, this is the painting for you! Deep in space you will discover amazing new planets and millions of stars..
https://www..../event/539115
June 19 - Gone Fishin' Gnome
Take a little vacation and go fishin' with our Fishin' Gnome.
https://www..../event/536542
June 22 - Aurora Through The Trees
**Virtual Event!
Celebrate Dad after the busy Sunday holiday and paint this popular masterpiece!
https://www....op-item/34461
*** Other paintings that Dad will love to make or have created for him as a gift:
June 11 - Vitamin Sea:
https://www..../event/539098
June 12 - Psychedelic Sea Turtle:
https://www..../event/539102
June 17 - Koi Serenity:
https://www..../event/539701
Already Have Plans For Father's Day Weekend?
Join us after the holiday to make some art and spend some time together.
** See the Full Schedule via the link at the bottom of the page :
Share Check out the FULL calendar! | Give Dad a gift certificate!