Let Pinot's Palette Assist You With All Of Your Fundraising Needs!
** We're Here To Help You With All Of Your Fundraising Needs! **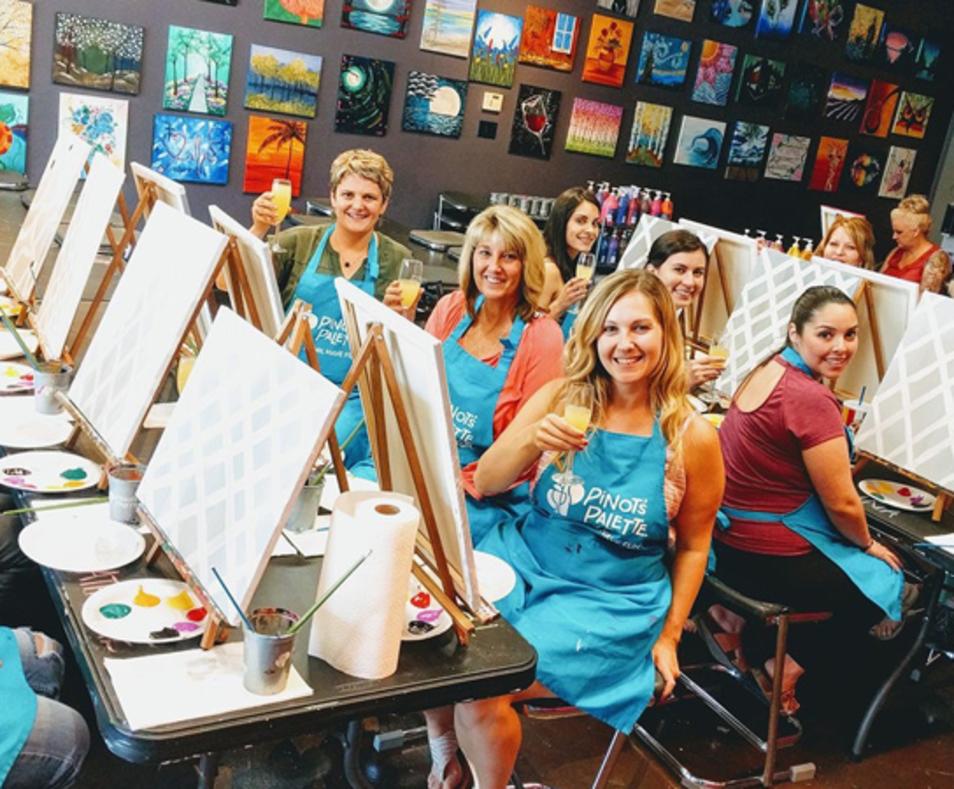 Fundraising has always been the most effective way for charities and non-profits to gain the funds they need to help with their organization. From raffles and silent auctions, to concerts, balls, dinners, and more, this is a time-honored tradition everyone loves to take part in as we do our part to raise money for a good cause.
Unfortunately, many large fundraising events have been cancelled because of the virus, which greatly impacts donations to non-profits. It's difficult for people to find other options that allow for social distancing and other guidelines when it comes to traditional fundraisers…
BUT, We Can Help!!! :)
If you or someone you know if looking for a way to raise money for their favorite non-profit organization, look to Pinot's Palette! We've been hosting large events, including fundraisers for years, and we want to assist you with your needs in any way we can.
There's no maximum capacity for these events! The sky is the limit! Invite as many people to attend these virtual experiences as you want!
There are TWO styles of fundraising for large parties:
**OPTION 1- This is an actual event where you'll choose the date and time of your class, select the painting everyone will create, and we'll set you up with your live Zoom event!
These events are a lot of fun and a great way for people to come together (without physically having to come together) and make some artwork!
**OPTION 2- We will let supporters chose from one of our hundreds of painting options that use our awesome Video Tutorials!
This video tutorial option is great as it will allow people to select paintings that appeal to each person's style and also to their schedules with no set time.
WE have over 200 paintings for guests to chose from, some there's sure to be something for everyone!
Your guests will select the painting they want to make for the day and time of their choice and we'll track every sale for your fundraiser with a code. This is convenient for your guests, easy for you, and the end result can be wonderful for your non-profit!
**While BOTH options are great, we highly recommend the Video Tutorial option. We believe it will translate into more sales since your supporters will have more options for when to paint and what to paint, making for a more personalized experience for great cause.
It's also convenient that supporters can help your organization and stay home, which in times like these, helps a lot,
If you or someone you know is interested in learning more about the large party fundraising events, you can learn more and sign up here:
https://www....ivate-parties
In addition to our fundraisers, we also offer other styles of private events through our studio.
From celebrations (such as birthdays), to corporate parties (like team-building events), kids' parties, and so much more, we're got you covered!
Learn all about our private events (both in-studio AND virtual) here:
https://www....ywithustoday-