Mardi Gras Wine Pairings
Laissez les bons temps rouler! Mardi Gras is a time to relax, let loose and—of course—indulge in our favorite Cajun specialties from the Big Easy. Whether you're planning your parade schedule or serving up a spicy creole dish at home, we'll help you pair your favorite Mardi Gras-inspired meals with the perfect wines.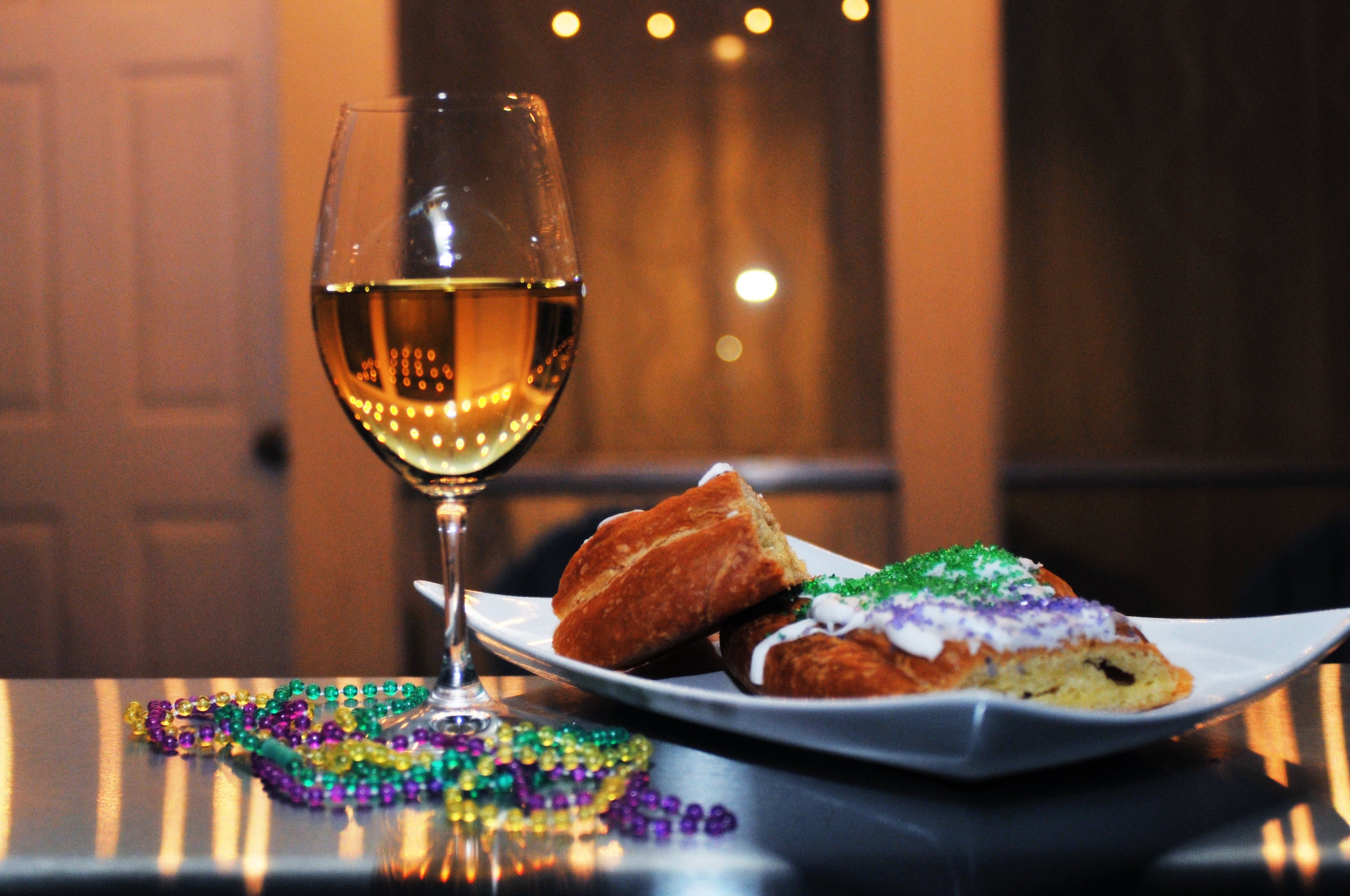 Since most Cajun dishes are bold and spicy, white wines will be your best bet for balancing out both flavor and heat. Sauvignon blanc is not only great for the Spring season, it also makes a perfectly sweet and light companion for a comforting, earthy meal like gumbo or jambalaya. The sweetness rounds out the spice and gives you a little relief from the heat.
Crawfish étouffée is made with a rich, sweet roux and pairs well with an off-dry Riesling, a dry Rose, or Gewurztraminer. For fried shrimp, oysters, and other seafood, select a light-bodied white wine that doesn't overwhelm the taste of the fish. You can never go wrong pairing a light, flaky fish with a citrusy sauvignon blanc. Red beans, dirty rice, cornbread and other buttery dishes are absolute heaven when paired with an equally buttery, chilled chardonnay.
And we can't forget about the desserts! Beignets pair well with a late harvest dessert wine that matches the indulgence of the confectioner's sugar. The cinnamon and sugary goodness of king cake deserves a sauvignon Blanc, moscato, or a nice sparkling wine sans brut. All are great dessert wines and great compliments to the cake. If you go with sauvignon blanc, find one with nice hints of floral.
Don't feel like drinking wine? When in New Orleans, do as the parade-goers do and whip up a frozen daiquiri in a large mug. Cheers to the spirit (and spirits) of the Carnival season!