Healthy Snacks for Paint and Sip Class
"Paint and sip" is a pretty straightforward definition of what happens at Pinot's Palette. It's a bit of a shame that "paint and sip and snack and rock out and laugh and get really close to your friends" is too long to put on our marketing materials. C'est la vie!
Most painters bring snacks into the studio, and sometimes full-on meals. The best snacks for paint and sip are finger foods. If you're trying to eat well this holiday season or have dietary restrictions, we have some snack ideas that are simple, tasty and will keep you looking and feeling good.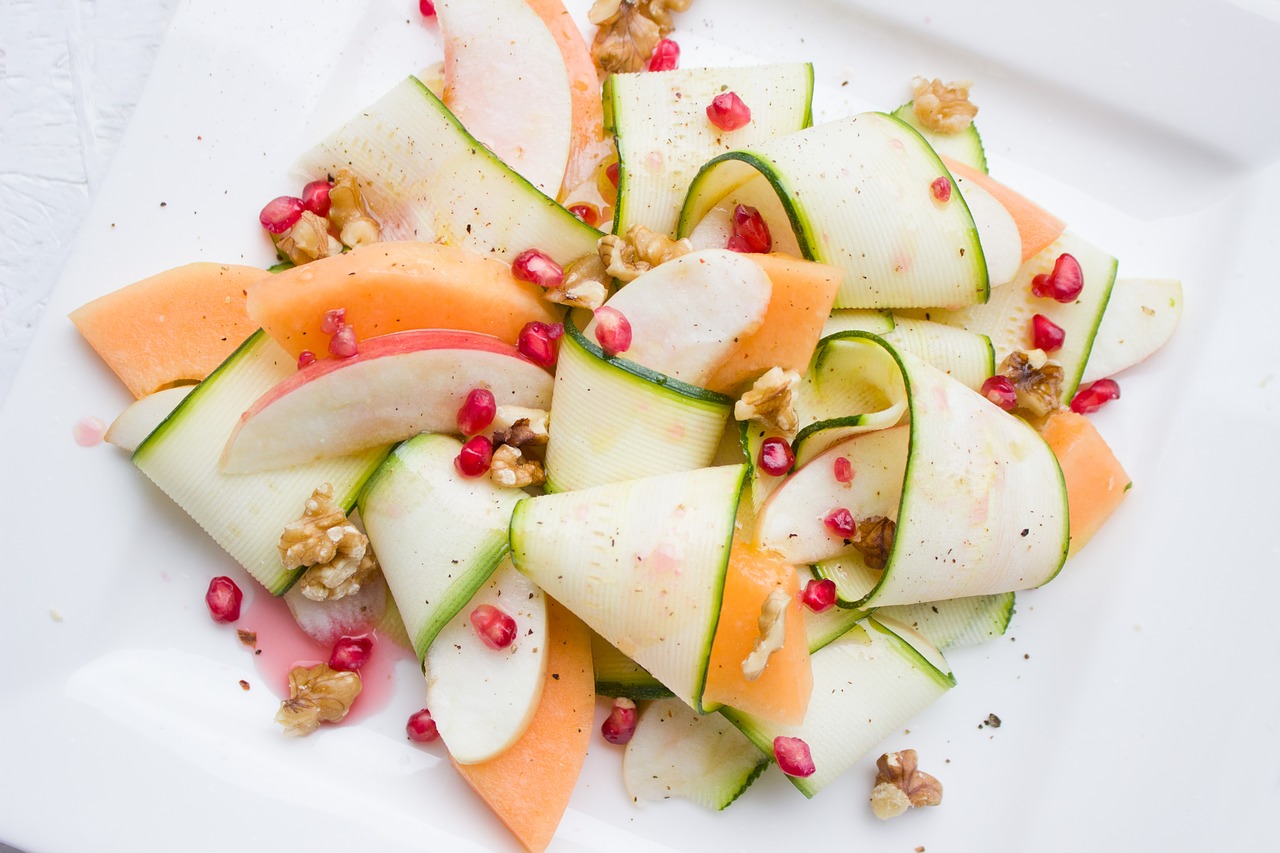 BRUSCHETTA
It's the classic appetizer that pairs nicely with many beers and wines. Grab a bag of New York style panetini crackers from the grocery store, and top with diced tomatoes, shredded mozzarella, garlic and some olive oil and/or balsamic vinegar. Garnish with basil leaves.
MELON AND PROSCIUTTO SKEWERS
Sweet and salty! Skewer folded prosciutto, one or two melon balls (cantaloupe and/or honeydew) and a small wedge of mozzarella for a well-balanced but satisfying snack.
MINT FRUIT SALAD
Start with your favorite fruits – we recommend an even mix of berries, stone fruit and melon. Top generously with chopped mint, and add a drizzle of dressing of lime juice with a little sugar. Sweet, tart and healthy! You can also make an adult version of this salad by tossing a little rum in with your dressing!
CHIA SEED PUDDING
Unlike the super-sugary puddings of our childhoods, chia seed pudding is a "clean" variation that will leave your body feeling happy and healthy. The pudding is made with almond milk, plain Greek yogurt, pure maple syrup, vanilla extract and chia seeds. You can find lots of variations on this recipe, like chocolate chia seed pudding and fruity chia seed pudding. For a basic version of the recipe, try out Giada De Laurentiis' recipe, here:
http://www.f...-pudding.html
(For paint and sip class, have each pudding served up in a mason jar or to-go cup to eliminate the mess of serving.)
BAKED KALE CHIPS
Even kale haters like crispy, savory kale chips! To make, strip kale leaves off the center stems, then toss the leaves with olive oil, salt and pepper (red pepper, cumin and cayenne pepper are fun spices to add). Spread them across a baking sheet, making sure the leaves have plenty of breathing room. Bake at 300° for 10-15 minutes or until dark green and crispy.
BAKED SWEET POTATO CHIPS
Delicious, crispy, salty snacks that won't fill you up too much. The sweet potato chips are prepared the same way as kale chips; they just have to bake longer. Peel a sweet potato and slice it into thin rounds (use a mandolin to get thin, even slices). Toss with olive oil, salt, pepper and maybe some cinnamon, spread in a single layer on a rack on top of baking sheet, and bake at 300° for about 45 minutes or until the chips are golden.
HOMEMADE GRANOLA
This could not be easier to make and will save you a ton of money over buying it in stores! All you need is a lot of rolled oats, some brown sugar, honey, salt and vanilla extract. Fruit, nuts and seeds are optional. For a basic granola recipe, try Chowhound's recipe here:
http://www.c...granola-30062
SPICED EDAMAME
This healthy recipe is great when you have fewer than 30 minutes to throw something together! Bring heavily-salted water to a boil, then add edamame pods and let them sit until tender, about eight minutes. Remove the edamame from the water and pat dry. While still hot, toss them in a bowl with salt, pepper, chili powder and oregano .
Share Want more healthy snack ideas? Check out these light bites!