Friendsgiving Wine Pairings
Working on your Friendsgiving to-do list? This year, why not take menu-planning a step further and arrange food and wine pairings? If your host is handling all the food, go the extra mile to find out what's being served and ask if you can bring a drink to accompany the menu.
If you've never paired food and wine, don't worry – we've got this.
By the way, Pinot's Palette will let you host your Friendsgiving in our studios. Yes, you and your friends get the whole studio to yourselves. Yes, you can bring as much food and wine as you want (some of our studios even sell wine and cocktails, if you want one less thing to worry about). Yes, you'll get your own private painting instructor. Yes, it's awesome.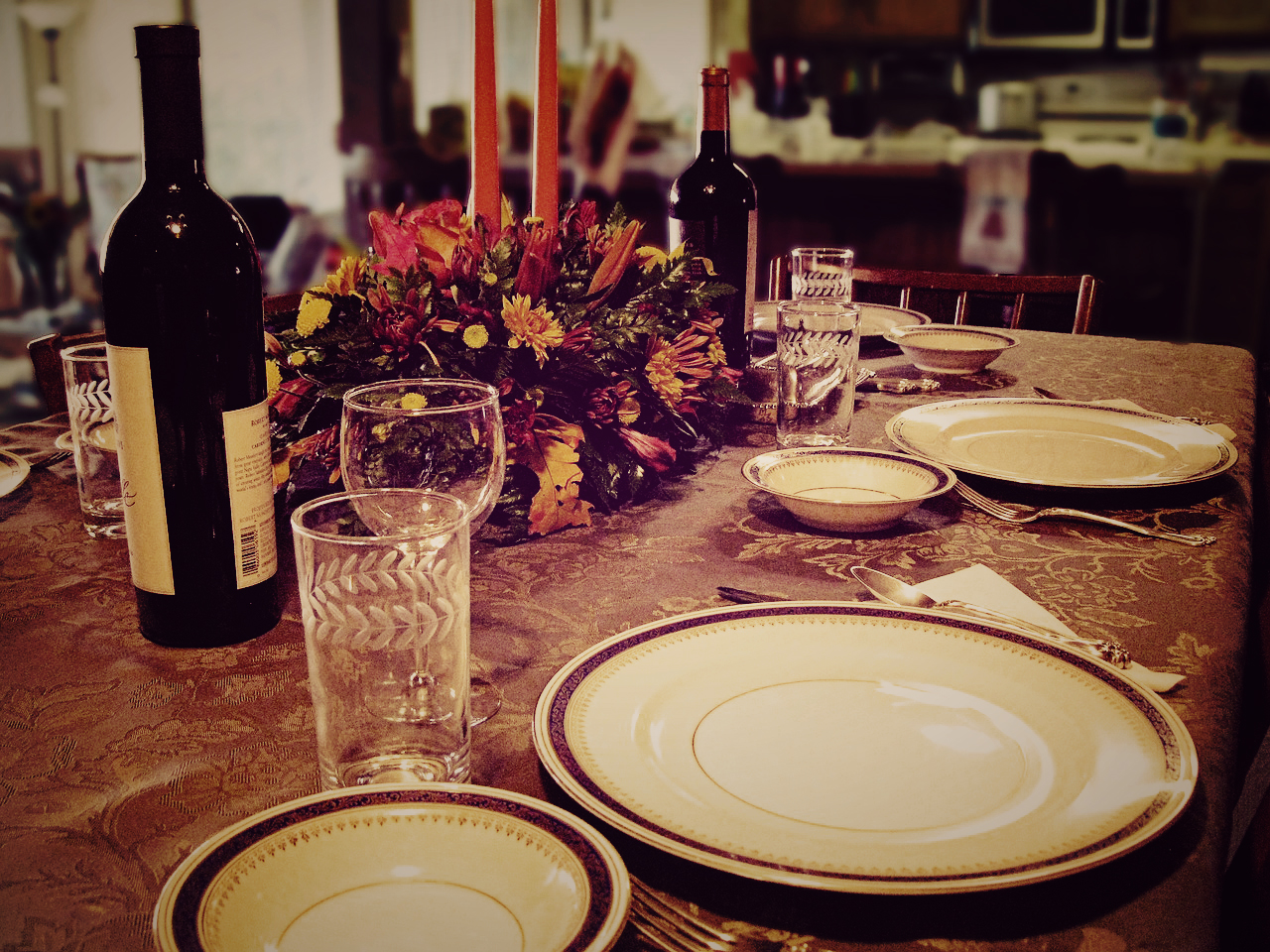 PRE-THANKSGIVING COCKTAILS
Not everything you drink has to be wine, obviously. A cocktail before dinner is nice, and since you're not pairing it with food, you can drink anything you like! To avoid getting carried away and being tossed halfway through the meal, go easy on the amount of alcohol in your pre-dinner cocktails. An ounce or less of liquor should do it, especially if you know some guests will have more than one drink. Here are some delicious, easy-to-make fall cocktails.
GENERAL THANKSGIVING WINES
If you're not keen on matching different wines to different dishes and just want to buy several bottles of the same thing, we don't blame you. Here are a couple good, solid suggestions to cover the whole meal.
Avoid dry wines because these get overrun by the abundance of flavors, sugars and salts that Thanksgiving food contains. Something with more acidity and a bit on the sweet side will serve you well.
A rose is generally a crowd-pleaser, and a light zinfandel is a good match for a lot of common Thanksgiving foods – but watch out! Some zinfandels have higher alcohol by volume (ABV) than other wines, so look for one with a lower ABV (around 10%) or plan to drink slowly. And for tables full of bolder, spicier foods, a syrah is a good bet.
PAIRING WINE WITH TURKEY
For any poultry, pinot noir is a good recommendation. If your turkey is heavy on the pepper, try a Garnacha. Fried turkey? Break out the champagne flutes! Sparkling wines work wonders for cutting the fat and salt of fried foods. Try a sparkling rose.
WINE AND PIE PAIRINGS
Wine and dessert go together like turkey and naps, or falling leaves and football, or Friendsgiving and friends. Here are your official wine and pie pairings:
- Key Lime Pie: Something light and not too sweet, like a sauvignon blanc.
- Pecan Pie: A hearty dessert wine, like port, zinfandel or moscato. (Moscato has a lower ABV and may have less of an effect tomorrow morning.)
- Sweet Potato Pie / Pumpkin Pie / Apple Pie: Riesling, chardonnay or moscato brings out the sweetness without overpowering the pie.
- Cherry Pie: Syrah for sweet cherry pie, and port for a tart cherry pie.
And remember everyone, a true friend helps with the dishes!