Art Instructor/Entertainer
Pinot's Palette Bay Shore, a leader in the paint-and-sip industry, is excited to need some fun charismatic art instructors as we continue to grow! Customers will follow your instruction while they paint on their own stretched canvases with acrylic paint. The ideal person for this job will love to paint and have an outgoing personality, strong work ethic, eagerness to learn, positive attitude and the ability to work quickly and energetically with our team of artists. Must have Weekend and/or W-FRI evening availability and enjoy customer service, entertaining, painting and service. When school's are out of session we also run kids camp, family friendly paint days and summer camps so also need day time instructors.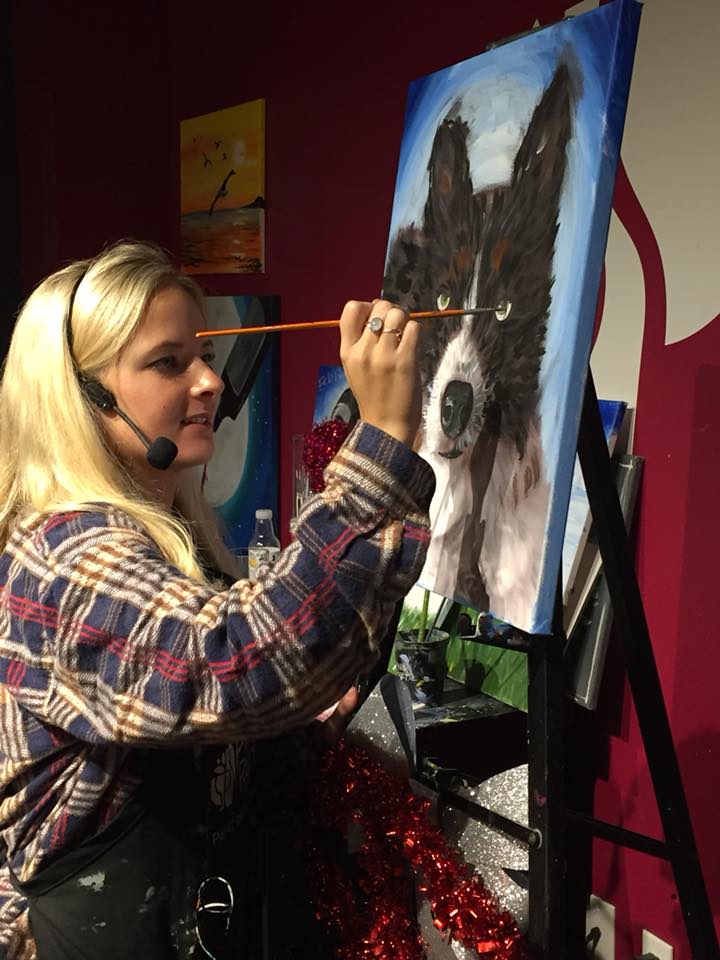 Art Instructor-Entertainer=for Immediate Hire, Paint & Sip, Pinot's Palette Bay Shore - Bay Shore, Long Island NY
Must have weekend and W-FRI evening availability. Summer kids camps and day hour also available. Also seeking studio coordinator with sales/party planning and marketing experience.
Responsibilities include:
--Painting artwork to be taught in classes and at promotional marketing events.
--Creating Kids Camp Arts & Craft Ideas, Timelines and Curriculums
--Developing & executing detailed teaching methods.Instructing customers during class in an energetic, clear and well-paced manner while encouraging creativity and creating a relaxed, fun atmosphere.
--Assisting customers and staff member(s) to ensure smooth class flow and promote customer-painting success through teamwork and positive attitude.
--Assist with POS point-of-sale and rewards program purchases.
--Serve wine varietals, assorted Beer & IPAS, soft drinks, coffees and catering assistance during parties.
--Set-up before class and clean up of brushes and studio at end of classes and events.
--Support Marketing painting events or assignments as needed per manager
--Willingness to bartend and serve customers and learn POS system at bar & computer reservation management system.
Required Skills/Abilities:
--Ability to design and execute quality, acrylic paintings in various painting styles
--Proficiency in Microsoft Word (PC or Mac)Basic computer skills and internet knowledge
--Public Speaking or performance skills (comfortable speaking on a microphone in front of 45+ folks)
--Time management (start and end all classes punctually) and arrive on schedule; on call shift coverage!
--Communication skills and team player
--Assist classes and other artists in running successful classes
--Punctual and Reliable
--Preferred Education/Experience: College Credits in Art or Design related field.
--Some experience leading a group of people (classroom or otherwise)
--Experience in customer service
******TO APPLY, please read below and email the following to: Bayshore@pinotspalette.com*******
1) Subject Line: Your First Name, Last Name - Art Instructor Position
2) Include: Your Resume 3 images of your original paintings (preferably acrylic samples)
3) A few lines on why you believe you are the perfect fit for the position
Must have Sat/Sun day or evening and/or W-FRI evening availability. Summer kids camps and day hour also available. When school is closed we are open! Must be able to work a minimum of three 4-hour shifts per week.
Location: Bay Shore, Long Island NY (61 W Main Street, Ste. 102). Our website is:
http://www.P....com/BayShore
Compensation: part-time per-hour based on experience with additionally earned commissioned painting bonuses
Local candidates only with reliable transportation:Bay Shore, Long Island NY