Project Pet
Do you have a pet? Are you a dog person? A cat person? Or do you have some other kind of pet?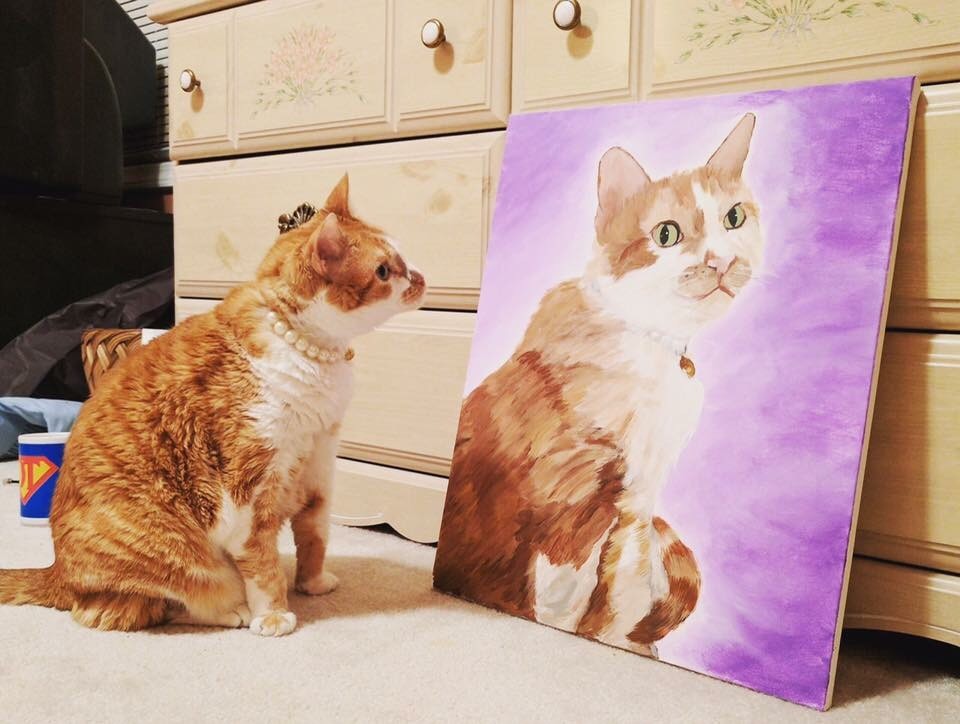 Except for the years when I was a student and a couple years when I was traveling quite a bit, I've always had a pet. As a kid, we always had a dog and at least one cat, and it's been pretty much the same in my adult life. But that's not unusual. Almost 70% of American households have a pet, with slightly more households owning a dog than a cat, but because cat owners are more likely to own multiple cats, there are a few million more pet cats than pet dogs.
It's not really possible for me to pick a favorite pet from those I've had. We had a dog, Thor, that was part basset and part German Shepherd. He had a long, strong body with short legs, and a big bushy German Shepherd's tail. His face was like a shepherd, but his ears drooped like a basset (just not as long). In the house, he was as gentle as can be with the cats, even curling up with them in front of the fireplace or on a bed, but once outdoors, it was like he didn't recognize the cats. He chased them the same way he chased raccoons.
One summer, Thor started playing with a German Shepherd that moved to the neighborhood. Every morning, Thor would go to the corner of the yard and bark. In a few minutes, up ran the German Shepherd (which we called Sam because he seemed to respond to that name, though we later discovered that his name was Caesar). It turns out, Sam/Caesar was only visiting for a few months, and at the end of the summer, he moved away. Poor Thor barked every morning for several days after Sam moved away hoping to see his friend again.
Another pet that stands out was Ping, my first pet as an adult. Ping was a cream point Siamese cat who always seemed a little awkward and had canines that were too long to fit into his mouth. One day, something spooked poor Ping, and he ran down the stairs. When he reached the wood floor at the bottom of the stairs, he couldn't stop himself and crashed face first into the wall. Like any other self-respecting cat, he sat washing off his paws until he stopped seeing stars and pretended like nothing had happened.
As a culture, we adore our pets. We carry pictures of them just like we carry pictures of our kids. We worry about them and pamper them. So why not paint a picture of your pet? Whether it's a dog, a cat, a horse, a chicken, an iguana, a turtle or any other critter, please join us on June 3rd when we will be having our first Project Pet class where you can paint your pet with the guidance of our expert artists. All you need to do is to register for our class on June 3rd and send us a digital photo of your pet so that it can be sketched on your canvas when you arrive.