What is Your New Year's Resolution
New Year's Day is a great time to look back at the last year and think about what you want to do differently in the coming year, to assess how you want to be "better." For many of us, our resolutions are to get in shape, lose weight or do a better job with our money. As a result, January is a great time for gyms, weight loss programs and financial advisors as people try to follow through on their resolutions.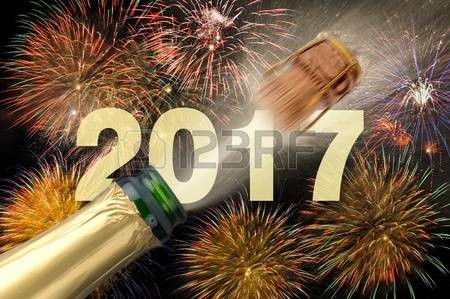 The practice of making resolutions at New Year's goes back at least to the Babylonians who resolved to pay their debts and return borrowed objects as a way to gain favor with their gods. The Romans continued the tradition by making promises of good behavior to their god Janus, a deity with a face looking forward and one looking back for whom January is named. Early Christianity adopted the practice as well using the resolutions at the New Year to acknowledge their past sins and to resolve to be better going forward.
Today, New Year's Day is largely a secular occasion, and our resolutions tend to center on ourselves and our plans to do a better job of focusing on our priorities, whether they are family and friends, our physical, emotional or economic health or making our lives better by doing something new.
Personally, I have four resolutions. My first is to focus more on my family, to be a better husband, father and brother. My second is to continue to find ways to participate and contribute in my community. My third is do everything I can to make sure everyone who comes to our paint and sip studio has an exceptional experience. And my last resolution is to HAVE FUN, because life is so much better when you're having fun!
Happy New Year! If you find yourself in Apex in 2017, please drop by our studio for wine and painting and FUN!
Cheers,
Paul