Graduation (Party) Time
It's graduation time in North Carolina and across the country. For graduates, it's a time of excitement and anticipation with feelings of accomplishment for what's been finished and sometimes a bit of anxiety about what's ahead. Most of all, it's a rite of passage, leaving one stage of life and looking forward to the next, moving from child to adult.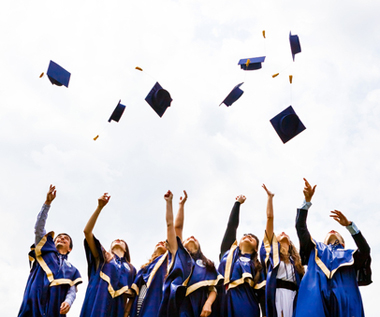 Graduation is also a time for celebrating! Graduation parties of all kinds will be taking place this weekend and over the coming weeks. While the graduation ceremony is important as a public recognition of the accomplishment, it is not a substitute for a more personal and exciting celebration. In fact, the best graduation recognition and celebration should have several parts.
First, of course, there is the formal, official ceremony. The graduates don cap and gown, and are individually recognized for their accomplishment accompanied by speakers discussing the significance of the event. If the speakers are dynamic and the graduating class isn't so large that the reading of names takes hours, these can be memorable, inspiring and pleasant. Sometimes, however, especially if the day is hot and steamy, they can be long and tedious. In any event, this formal acknowledgment of the achievement is essential.
The second celebration should be with family and close family friends. This is a chance for the graduate to be recognized by those who have known him or her the longest and to let the graduate know that the achievement is important and marks a major milestone and step toward adulthood. To distinguish this event from other celebrations, significant gifts, such as cash or even a car, are sometimes included in the celebration. A big gift isn't necessary so long as the significance of the achievement is recognized by those whom the graduate has looked up to during the years leading up to this milestone. Sometimes, instead of a big gift, a different, more mature form of graduation party is the best thing to do.
The third celebration is with the graduate's peers because part of growing up is shifting from seeking recognition from parents to finding it with peers. This doesn't need to be a wild, late night party, though it often is, but any party that's different from what the graduate has known as the norm will do the job so long. It just needs to include the graduate's closest friends and give them a chance to celebrate without too much oversight.
If you're looking for an option for either the family event or the graduation party with peers, Pinot's Palette offers painting parties for all ages, and for the younger crowd, we'll be launching black light parties this summer adding a new dimension to our happy place.