Love Me Do, Hear, & See December 31st, 2018 – January 6th, 2019
Another year in the books! Congratulations, you have (almost) officially and hopefully, successfully made it through 2018. On to better and brighter things, starting with the brightest evening of them all, New Year's Eve. However you decide to celebrate, there are plenty of options for those of you who do plan on leaving the house (but, why would you when Rockin' Eve is on?) on Monday night. Kick the new year off with a bang!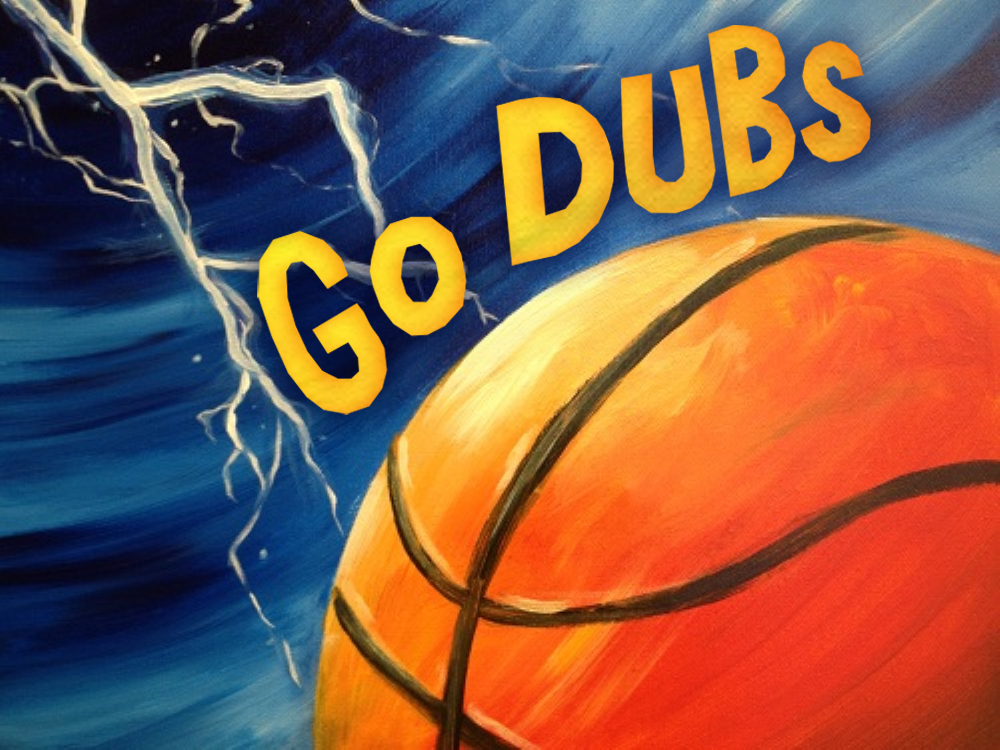 Monday December 31st
Sick of all those over-priced parties in the city? Don't want to worry about riding BART at the end of the night. Head on down to the "East Bay's #1 Party Spot", The Churchward Pub! $20 at the door buys you an open bar, amazing DJ's, dancing all night long, and a video countdown at midnight.
Full event info here:
https://www....871233647583/
Tuesday January 1st
Start 2019 with an active affirmation for a year of health and well-being! At Leela Yoga, the New Year's practice will be appropriate for all-levels. Beginning with a balanced practice that includes both active and restorative asanas and concluding with some time for intention-setting and tips from positive psychology based on the latest science for boosting your ability to realize your goals. Talk about mindfulness!
Sign up here (the first workshop has already sold out):
https://www....214724241869/
Wednesday January 2nd
Celebrate the holidays at Oakland Zoo amidst a million glowing lights! Soar over the Oakland hills in the festively-lit gondolas and see the Bay Area skyline like never before. Plus, you can't miss the Music in Motion laser light shows or the candy cane lane-themed Adventure Landing with rides for the kids. See – something for everyone!
Full event info here:
https://www....AVLV6IxuMnHVw
Thursday January 3rd
"It's Saturday Night Live meets The Daily Show on steroids." Pucker up and kiss 2018 goodbye with political satirist, Will Durst and his irreverent tribe of merry pranksters at Rhythmix. The 26th annual Big Fat Year End Kiss Off Comedy Show will feature several uproarious skits, songs, sketches, and stand-up, all based on the wacky events that made up 2018.
Get your tickets here:
https://rhyt...00000CXHZoEAP
Friday January 4th
Celebrate the First Friday of the 2019 with Modern Times Beer at Tigers Taproom! They've published a coloring book of their famous artwork that can be seen at their taprooms. Come to color, stay for the limited released beers.
Reserve your spot here:
https://www....853467834157/
Saturday January 5th
"ThunderStorm" 2:00-4:00 PM
Are You a Dubs Fan? Know a Dubs Fan? We are featuring a painting perfectly suited to any game room, man cave or Golden State Warriors fan home. Come out and share your support Dub Nation. $15 Bottomless Sangria's being served as well! Sign up here:
https://www..../event/277119
Did you miss the Dickens Fair this year? Never fear! Join us at PEERS' annual Victorian 12th Night Ball (a.k.a. The Dickens Reunion Ball) hosted by the Fezziwig family from "A Christmas Carol," and featuring special guest Charles Dickens, a host of Dickens' characters, and a "surprise" visit from Her Majesty Queen Victoria. This year we'll be taking over the entire Elks Lodge!
Get your tickets here:
http://www.p...12th2019.html
Sunday January 6th
It's the first Sunday of the month and you know what that means… The Alameda Point Antiques Faire is back again! Held on the first Sunday of every month, the Faire has over 800 sellers' booths and attracts over 10,000 visitors. Bring the family, free admission for all children under 16 years of age with a parent, not to mention free parking and shuttle service.
Full event info here:
https://www....uesfaire.com/
Happy 2019!