Whatever Happened to Dating?
One of my favorite TV shows growing up was HBO's "Sex and the City", and let's be honest, I still watch an episode (or six) from time to time. Anyone's who watched the show knows that every episode, leading lady, Carrie Bradshaw, poses a question which acts as the driving topic for not only her weekly sex and relationships column, but also for the theme of the episode. Such questions include: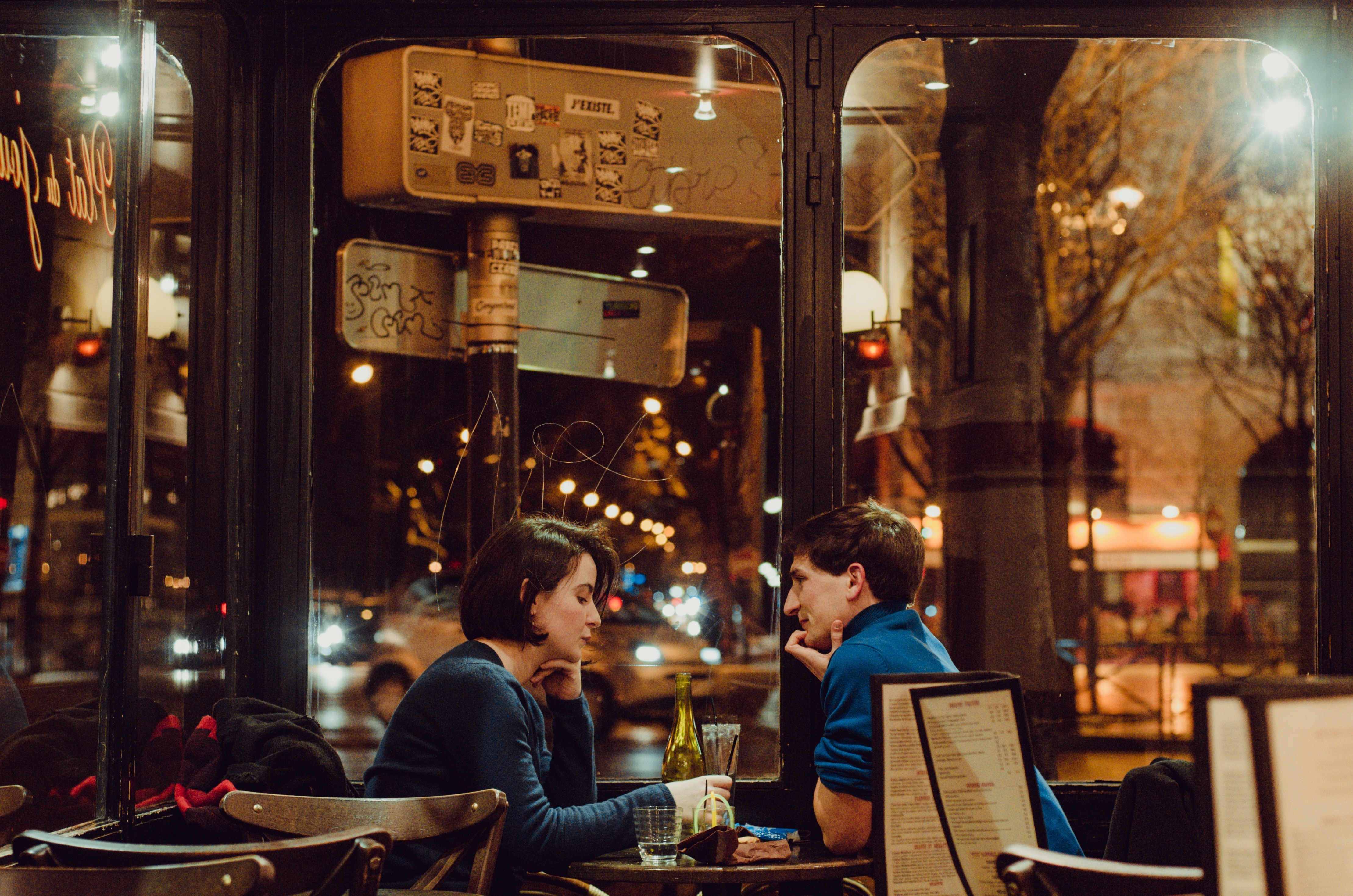 When it comes to life and love, why do we only believe our worst reviews?
Do we need drama to make a relationship work?
Can you ever really escape your past?
Well, thanks to one-too-many viewings of "Sex and the City" and let's face it, every sitcom from the 90's (I'm looking at you, "Friends") I've got a CB question of my own: Did too many hours of movies and television give me false expectations for dating or has the art of dating become obsolete?
I like to think of myself as a level-headed realist, though also optimistic, especially when it comes to matters of the heart. Not once have I been approached by a handsome fella while quietly enjoying a latte at Starbucks. Not once have I received flowers from "that guy at the party" that just can't stop thinking about our one night together. Not once have I struck up casual conversation with a Bon Jovi look-alike in my shrink's office and left with a phone number. Instead, I've been catcalled on the bus and harassed via Tinder messages and had my seat taken at Starbucks when I made the mistake of getting up to use the bathroom.
"Dating" has become awkward. To be fair, dating has always been awkward, but at least at one point, we called it dating, not "dating". "Dinner and a movie" has been downgraded for "a quick drink and then back to my place" and don't get too excited about "drinks and dancing", because really, you're hitting the newest, loudest club in town. It's become a precursor, the thing you have to get through to advance to the next level.
It used to be that before making the commitment (and changing your Facebook relationship status), we tried each other on for size. But that's all changed. Nobody "takes it slow" anymore or goes on dates. Why bother when you can jump from 1 to 100, single to relationship, and skip all the other stuff in between? It doesn't shock me, what with our obsession with the latest gadgets and gizmos. We're always looking for the quicker, sleeker, more up-to-date model and if you can't keep up, you're left out. Which brings me to, dating apps.
At first glance, dating apps are a phenomenal idea. Not only are they convenient, but they also afford perhaps the less sociable or confident individual, the chance to still "get out there" without actually getting out there. Unfortunately, with any new technological advancement, we seem to be forsaking common life skills – as if, one could not exist without the other. Common sense? I'm not sure how sensible it is it meet up with a stranger at 2 am in a neighborhood you're unfamiliar with. Politeness? I can't tell you how many times I've been "unmatched" on Tinder, because I didn't respond quick enough or with the… very specific answer my suitor was looking for. Socialness? Too often have I met someone in person from an app, only to find that they are unable to hold any conversation without their phone in front of them. It's much easier to hide behind a laptop or I-phone.
When thinking about my original question, I've reached the conclusion that it wasn't the hours of "Sex and the City" or "Friends" or "Seinfeld" that curbed my expectations and ultimately ruined dating. No, we did this to ourselves. We're the ones that keep our headphones in or a book in front of us at all times at Starbucks – no wonder we're unapproachable. We're the ones who never even met "that guy at the party" because we decided it was never worth going to in the first place. We're the ones who never initiated conversation with Bon Jovi for fear that he might think we're weird for talking to a random person. We did this.
We did this and because of that, we also need to fix it.
Unless you're satisfied with the impersonal act of swiping right on another human based off of their favorite music preference or Instagram photos (because we all know how real those are), there seems to be a simple way to clear things up. Presence.
Be present.
Only then will you seem approachable. Only then will you look up for once and notice someone you might want to approach. Headphones, laptops, I-pads…they're all distractions. That's not to say that you should feel ashamed working on a last-minute pitch brief at Starbucks – I get it, there's a time and place. However, stop expecting love at the click of a button. Stop thinking conveniently. Dating is NOT convenient. Love is NOT convenient.
Then again, these are just my musings. What do I know? I've only watched "Sex and the City" ten times over.