Love Me Do, Hear, & See
What's Happening this week. Summer is in full swing and with it comes the onslaught of festivals, theatre, and EVERYTHING under the stars – not to mention the ridiculous amount of Hallmark TV movies I'm currently in the midst of binging. But with weather like this, there's no excuses for wasting your days off and free evenings at home on the couch. So, pack a bag, grab a friend, and try something new this week. Don't know where to get started? I've got you covered…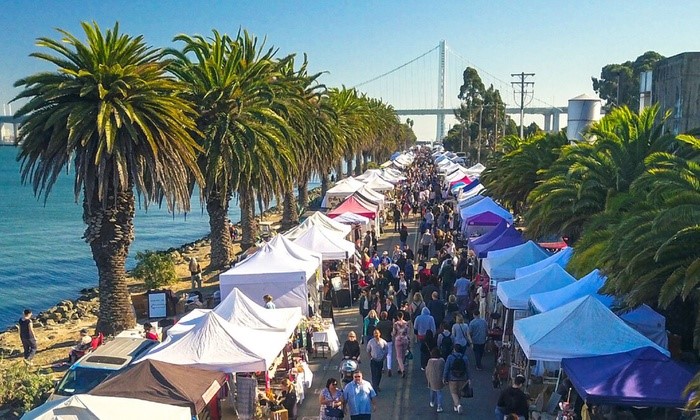 Monday June 18th
Join Ubuntu Theater Project at the Waterfront Playhouse & Conservatory for free play readings every Monday in June, so you've still got two more chances to catch a show! All you have to do is reserve your seat. This Monday, check out "Tiny Fires" by Aimee Suzara. The story follows best friends Sugarpie and Trixie, two young women who live as scavengers at the edge of a landfill in the Philippines.
Read more about the show and reserve your passes here:
http://www.u...t.com/reading
Tuesday June 19th
Tuesdays were made for Trivia and the good news is you can find it at Gilman Brewing Company in Berkeley, every Tuesday night from 7:30-9:30. Bring a group of friends or come in and join a team! It's free to join and there will be prizes for the top teams, as well as a round where you can win penny beers. A food truck will be on site, too, but outside food is also welcome. Cheers!
Plan your evening and scope out the beer menu here:
http://www.g...lmanbrew.com/
Wednesday June 20th
This won't be the first time I've recommended Moonlight Comedy Under the Stars. However, on Wednesdays at the Uptown, comedy is just the start to your night. The free weekly comedy show runs from 7:30-9 pm, followed immediately by karaoke night! What could be better than a full night of entertainment and all for the price of NADA?
Get your free tickets for the comedy here and be sure to stick around for singing afterwards:
https://www....f=efbeventtix
Thursday June 21st
This Thursday, in between dinner at La Penca and dessert at Tucker's, join the members of To Live and Write in Alameda at Books Inc. for their collaborative presentation of, Storied Stories. This is a "grown up" story hour, complete with wine and nibbles. Twelve 5-minute stories by twelve local writers and all about one local Victorian house. Spooky, eh? The event kicks off at 7 pm and ends with a Q&A with the writers…and more wine and nibbles.
Get the details here:
https://www....604167728541/
Friday June 22nd
Is there anything more romantic than a dance under the stars? From experienced dancers to newbies, everyone is invited to an evening of rhythm, grooving and Dancing Under the Stars in Jack London Square! The Dancing Under the Stars series runs every Friday throughout the summer months, beginning at 7:30 pm. This week's theme is… BOLLYWOOD. Following the 30-minute dance lesson taught by professional dance instructors Johnny Lopez and Carla Service, kick up your heels with a mixed music dance party ending at 10 p.m.
'
Info and themes for the Dancing Under the Stars series:
https://www....272384937917/
Saturday June 23rd
Ahoy, mateys! Take a trip to Treasure Island for TreasureFest, the large monthly market featuring hundreds of local artists, designers, collectors, antiques, and underground food startups! In addition, there are DIY Workshops, live music, 25+ top food trucks, scavenger hunts and a full bar - Yee Haw! Get you tickets in advance – $19 will buy you market admission AND drinks for two. I recommend the seasonal sangria…
Find your passes here:
https://www....ancisco-BN2FJ
Sunday June 24th
It's Pride Month, ya'll and you know what that means – public nudity. Just kidding (not really). The San Francisco LGBT Pride Celebration and Parade is one of the largest gatherings of LGBT people and allies in the nation. The 48th annual parade kicks off on Sunday at 10:30am at Market Street & Beale and ends at Market & 8th Street in downtown San Francisco. The theme for the celebration is "Generations of Strength." Be there and be colorful.
More information on the parade, performances, and festivities here:
http://www.sfpride.org
Remember to follow us on Facebook for the most recent photo's, contests, specials and events here:
https://www....alettealameda