Hot off the Runway: 5 Spring Fashion Trends for 2018
You're trying to tell me that you're not a Project Runway fan? Or that you don't pick up that overpriced, far-too-heavy volume of Vogue in the checkout aisle while grocery shopping? You've had to have heard of Pinterest at least, right?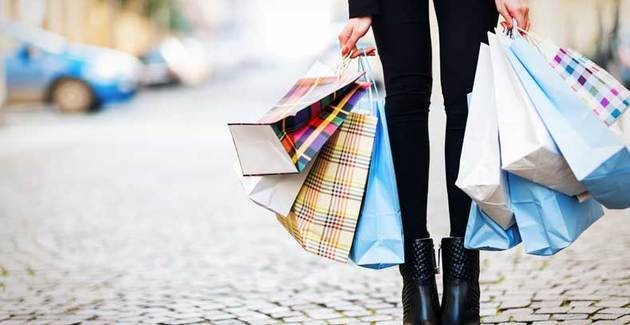 Truth is, some of us prefer our yoga pants and t-shirt to what's currently trending on the runway. That being said, I'm here to deliver the sad, sad news: the 90's are back. Yay. Can you sense my excitement? That's right – the 90's are back and just like before, they're bright, bold, and unfortunately, a little too transparent for my taste.
So, if you're ready to trade in the comfy spandex in favor of something a bit more fashionable (at least for a night out on the town), here are the Top 5 Trends sweeping the runway this spring:
1. Saturated: No neutral ground here. The pastel palette might be all the rage in London right now, but in America, we prefer everything bright and shiny. This spring, look out for saturated hues either monochromatically or colorblocked à la Tom Ford. Can you say Pretty in Pink?
2. Transparent: This is a trend that I've never been able to get on board with, yet here it is once again. This spring, sheer, skin revealing fabrics were shown in diaphanous dresses leaving little to the imagination. However, the transparency doesn't stop there…Chanel's got a pair of clear rainboots to die for and Valentino's "bubble" purse is screaming my name.
3. Mixed Prints: Floral might be the typical go-to spring print, but polka dots are very near and dear to my heart. Thankfully, both are in trend this spring, and what's better? People are wearing them together.
4. The Fanny Pack: Part of me is disappointed; the rest of me is feeling very nostalgic. Whether you're pro or anti-fanny pack, you are going to have more options this time around. Some are sportier than others, some have more color, and my personal favorite feature, some are worn over the shoulder rather than the hip/fanny.
5. Asymmetrical Necklines: Seen at Altuzarra, Isabel Marant, and Prabal Gurung, this off-balanced silhouette dances along your shoulder, wraps around your neck, and twists around your collar bone. Simultaneously. If it sounds complicated, that's because it is, though nonetheless stunning.
Good luck fashionistas! Let me know how it all turns out while I peruse the selection at Old Navy.
Remember to follow us on
https://www....alettealameda
For the most recent photo's of you and event specials