Spring for Spring Break
Alert the Night's Watch, because winter has come and gone! Spring is here and for the lucky few, Spring Break is near. For those of us who aren't educational professionals or students, Spring Break is but a distant memory – a week off away from school, work, and any sort of responsibility. Sometimes spent with family, sometimes with strangers-turned-family, Spring Break is a timeless tradition, one that I'm determined to revive for the millennial woman.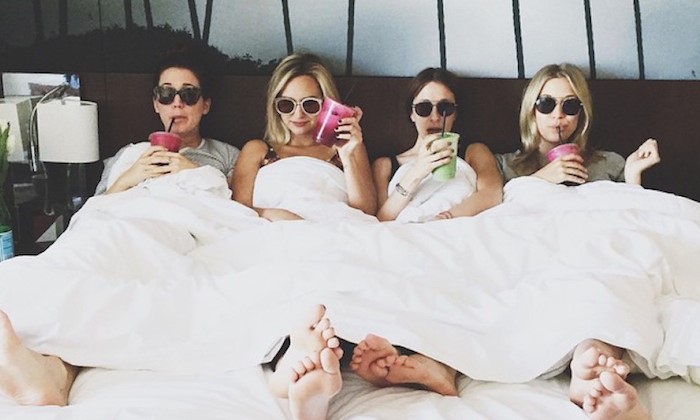 There's no reason why we shouldn't be able to take a week, or at least a long weekend, away from it all. In the spirit of #selfcare, a personal getaway, long or short, is necessary every so often. Just remember, you don't have to blow your savings on a five-star resort to have a good time. Here's a few ideas to get you started:
FOR THE SOLO TRAVELER…
Two words: Road Trip. The beauty of traveling solo, especially by way of car, is that you have complete control of the destination, the pacing, and most importantly, the playlist. If your fan of the mountains, head for Tahoe. Prefer the trees? Oregon is only a five-hour ride to the North. But, for the ultimate California experience, it's got to be the coast. Head South for Carmel/Monterrey and if you've got the time, Santa Barbara's next. Solo travel is a right of passage and something everyone should experience at least once. Why not make this year the year to do it?
FOR THE COUPLE WHO TRAVELS TOGETHER…
Rather than an expensive getaway with every waking moment planned, here's a thought: Staycation. Groupon and Expedia have amazing deals for hotels and tours in and around the Bay Area. However, if you really feel the need to get out of town, Wine Country is just a short drive away. Make no mistake though…the costs will stack up in Napa. If you're traveling on a budget, check out Airbnb for some cheaper housing alternatives. Although let's face it, half the charm of visiting Napa, especially with your special someone, is staying in one of those adorable bed and breakfasts.
FOR THE GIRLFRIENDS' GETAWAY…
Thanks to Southwest Airlines, Las Vegas is always a ridiculously cheap flight away. Find roundtrip flights for less than $150 most weeks, especially on the weekdays. If Magic Mike Live doesn't sound like the right atmosphere for you, there's always the spas of Sedona or the cool Seattle weather. All three options offer fabulous food, drink, and entertainment options for you and your gal pals and the best part is the quick flight. Less time in the air means more girl time at the bar…or spa. Whichever!
https://www.southwest.com
Obviously, there are plenty more opportunities for those with a more flexible schedule and budget, but even if you've only got the weekend and $20 to spare, you deserve a Spring Break. We all do!
Remember to follow us on
https://www....alettealameda
for the most recent photo's and specials. Cheers!