Setting SMART Resolutions for 2019
Raise your hand if you've ever set New Year's resolutions for yourself? You're your hands up if you've ever stuck to AND completed ALL of those resolutions? As far as I'm concerned, we're all guilty, and being guilty generally leads to feeling guilty. Let's not start another year off with guilt or regret.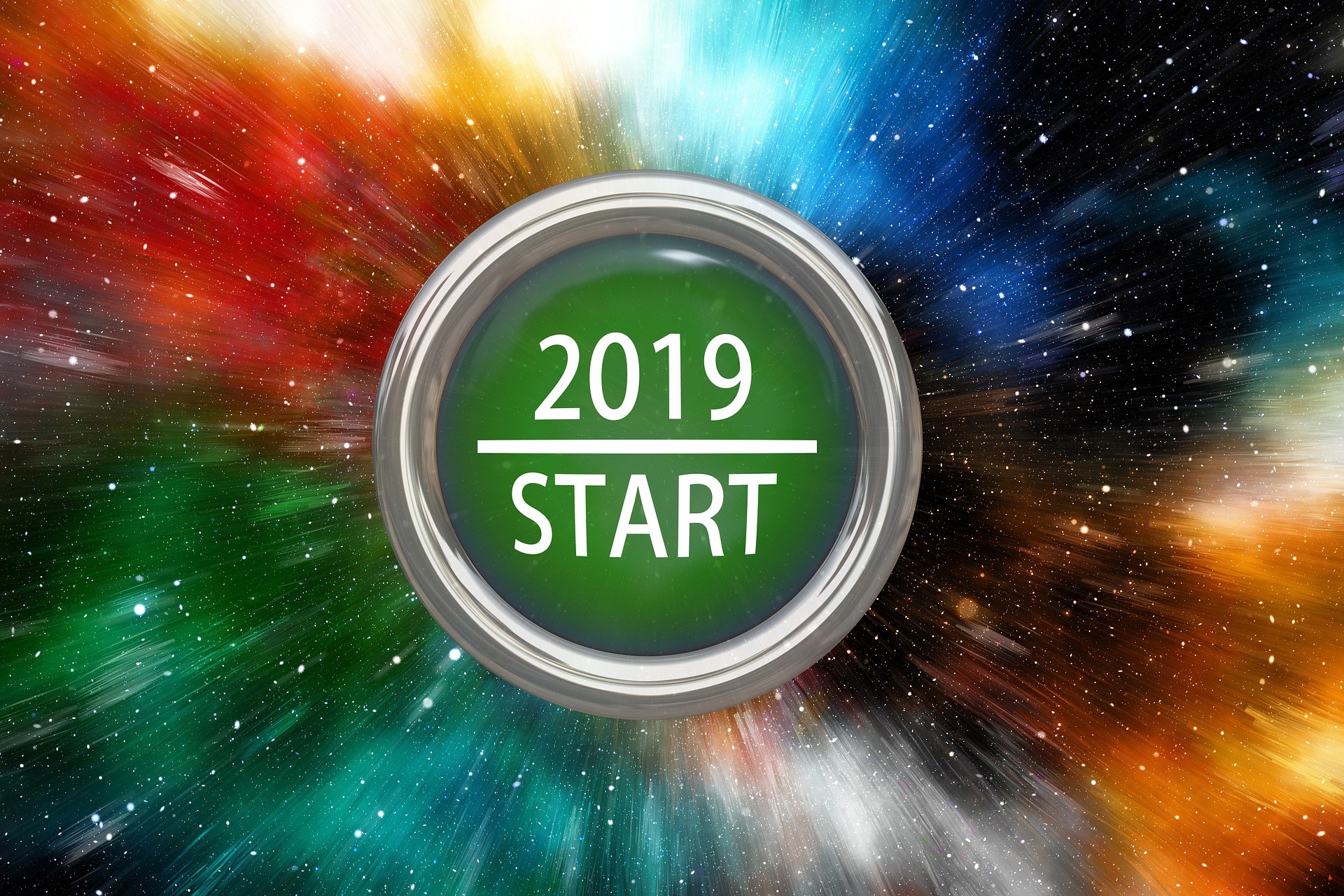 Resolutions are great! Every time a new year rolls around, people set out to better themselves physically, mentally, financially, or emotionally. Whether you're planning a dream vacation or have your heart set on a specific pants size, the most important thing to remember when setting those resolutions is to think SMART. I'm talking S-M-A-R-T…
S = Specific
Be sure to write out clear, concise goals. Rather than "work out more", be as specific as possible and start with, "attend Zumba classes three times per week for the next three months."
M = Measurable
Include some sort of metric that will help you track your progress and success. Losing a certain number of pounds tends to be a popular one for most or getting in a certain number of steps each day. Simply said, how will you know when you've reached your goal? Can you track the progress and measure the outcome?
A = Achievable
Setting goals is important. Setting challenging goals is even more important. However, you need to also set attainable goals. Solving world hunger or losing half or becoming a pro-golfer might prove difficult…at least in one year's time.
R = Relevant
Why else set goals unless they fall in line with your overall life plan? If you dream of traveling the world, maybe checking off a new country this year is the next step for you. Or take a cooking class if you have plans to audition for Top Chef – and invite us over to sample, please!
T = Timely
This is perhaps the most important one and also, the one that discourages so many people. It's important to set a date for when your goal needs to be accomplished. Deadlines can be scary, because the closer they loom, the more pressure we tend to feel (especially if there's already the slightest doubt that we will not make them in time). Be sure to give yourself the right amount of time to accomplish your goals. Some may take one month, some may take the year. What's more, do NOT compare your goals or your goal time-table to others. This is about you, not them. This is about what you can achieve and how you do it, not who can do it the quickest.
Choose to make SMART resolutions this year.
Choose to track your progress with an app or journal.
Choose to make 2019 YOUR year.
Good luck!
Remember to follow us on Facebook for the most recent photos-events-contests and specials:
https://www....alettealameda