Pool Games for the Whole Gang
Swimming never goes out of style. As much fun as simply swimming circles can be, playing in the water can be even better with the right company (and floating toys). Regardless of your age and whether you're at the lake, ocean, or backyard pool, you're never too cool for the pool.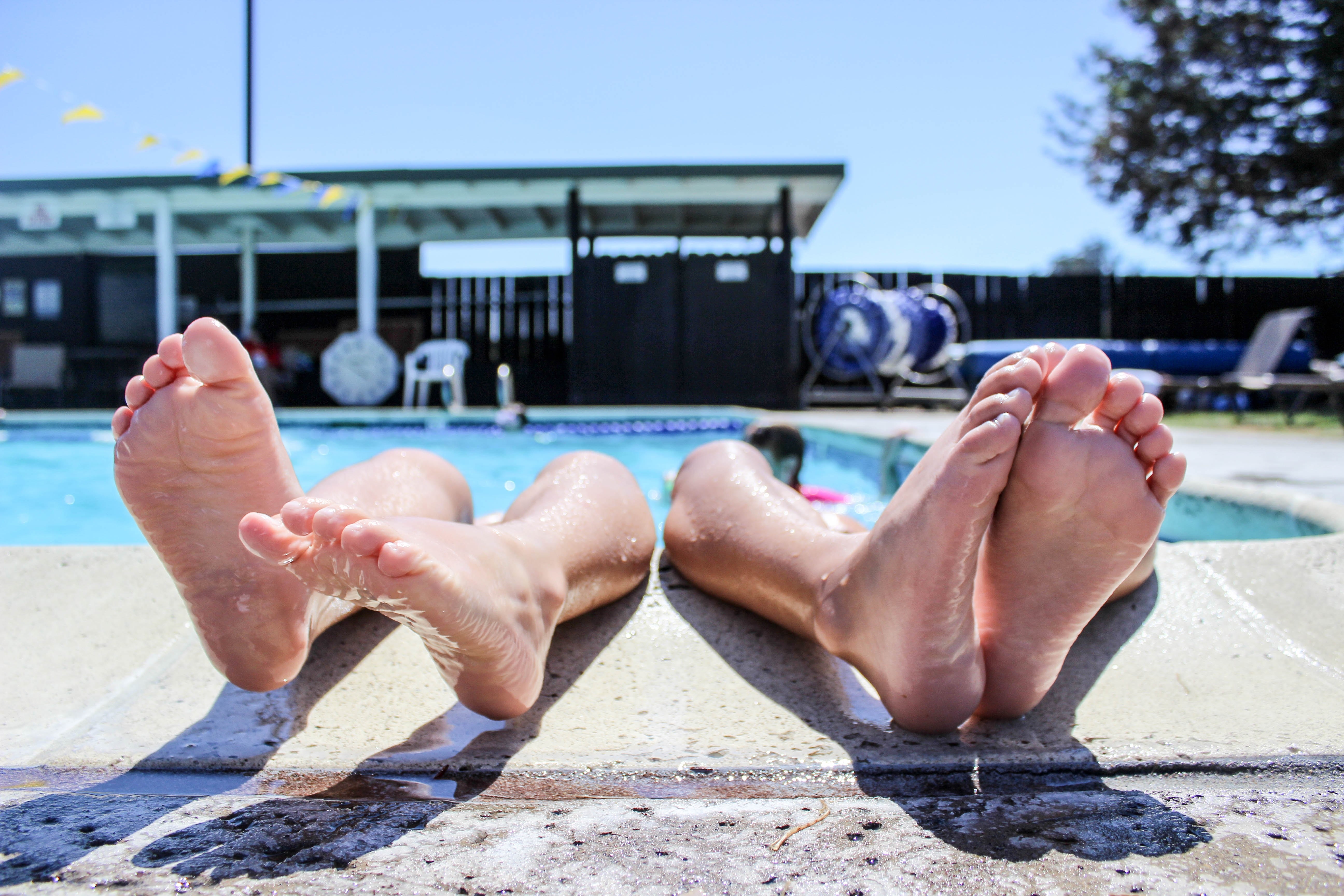 Here are a few water games, perfect for all ages:
For Kiddos: When I think of summer, I think of popsicles by the pool. Popsicle Tag is like Freeze Tag for the pool. One person is "it" and tries to tag the other players. If a player is tagged, they must stand frozen like a popsicle (with hands straight in the air) until another player "thaws" them by swimming between the players legs. Change the "it" person every few minutes, just to be fair.
For Teens: Ahoy, mateys! This one is a favorite for kids and only requires a handful of coins (or batons or rings or…). Toss a few into the water and have the kids search them out. Treasure hunting can be particularly fun if the divers get to keep their "bounty". Or, if you want to make things educational, try Pool Scrabble. Make your own Scrabble pieces using sponges and permanent markers, toss 'em in the water, and have the players race to collect as many as they can.
For Families: Sharks and Minnows and Marco Polo might be classics, but Bobbing Heads is one of my personal faves. Imagine whack-a-mole in a pool, where the "hammer" is a player in control of throwing balls (or whacking noodles) at the moles. One player is "it" and the other players are "bobbers". The "bobbers" must not cross their line and the "it" person tries to bop them with a pool noodle (or soft ball) while they bob up and down in the water. Just be gentle and don't get overzealous with that noodle!
Adults Only: Floating is fun…for like five minutes. Then again, floating drinking games can last for hours. Take the fun of beer pong into your pool on hot summer days with Pool Pong. You can find an Inflatable Pool Pong Float, which holds your wash cups and game cups upright to prevent your beer from spilling, at just about any Target or Bed Bath & Beyond. The wide surface provides stability on the water – why get out of the pool at all?
For Anybody & Everybody: On guard, it's noodle jousting! This game is suitable for all ages and all it takes are a few pool noodles (grab them at any Dollar Store) and a couple of fun floats. Simply, have every player climb aboard their floatie and joust each other with the foam noodles. The last one standing (ahem, sitting aboard their floatie) is the winner.
Splish, splash, and swim with a buddy!