13 Podcasts to Listen to Immediately
Podcasts are in, books are out. Unless you're listening to a podcast about books, of course. If you haven't experienced the magical world of podcasting yet, chances are you either experience little to no commute times (lucky you), drive an older vehicle ill-equipped for iPod/phone hook-up, or spend far too much time having fun with real friends, instead of listening to virtual ones. In any case, it's time to up your podcast game…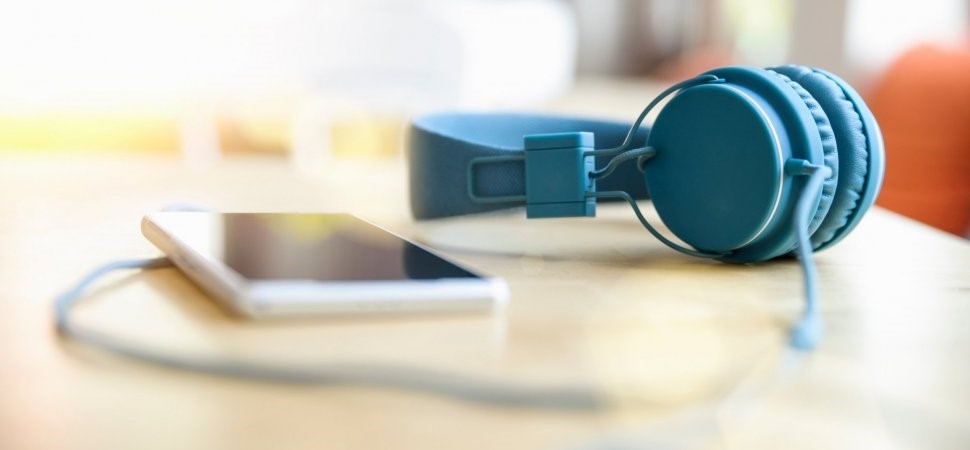 What's so great about podcasts, one might wonder? Well, to start with, there's something for everyone. Seriously. Pop culture, politics, relationships/dating, true crime, etc. – I'm talking every sub-sub-sub-genre and then some. Moreover, the bulk of podcast episodes are free to download and you can find them across multiple apps and platforms. If you're a dinosaur like me, you might still use an iPod – no judgment here! For smart phone users, apps like Stitcher, Podbean, Pocketcast, and Spotify offer thousands of options.
If you're looking to join the obsession, here are a few options to get you started… Happy listening!
For Movies & TV:
Cutaways Podcast (http://www.thecutaways.com/) - Two girls take on one romantic comedy at a time…but with a twist. Rather than the typical movie review, these film editors, Ashley and Justine, take on rom coms from a filmmaking point of view while also talking life, love, and the pursuit of good editing.
So I Married a Movie Geek (http://soimarriedamoviegeek.podbean.com/) – A married couple (and their friends) tackle movie after movie. What's great about this one, if you follow them on Twitter, is the Fantasy Movie Draft they share every week (each one takes on a different year in cinema). Vote and play along!
Blank Check Podcast (https://itunes.apple.com/us/podcast/id981330533) – What do you get when you throw a comedian and a film critic together? An in-depth/over-the-top analysis of a specific director's filmography. Right now, they're mid-Ang Lee.
Hallmarkies Podcast (https://twitter.com/HallmarkiesPod) – Every Wednesday, catch a new episode from fans for fans, celebrating all the shows and flicks from the beloved Hallmark channel.
For Books:
Boobies & Noobies (https://boobiepodcast.podbean.com/) – Believe it or not, this podcast comes from a former Alamedan! Each episode, listen as romance novel expert, Kelly, reads and reviews books with romance "noobies". Not suitable for work, but plenty suitable for wine.
For True Crime/Mysteries:
And That's Why We Drink (https://www.andthatswhywedrink.com/) – the Twitter description says it all… "Paranormal and true crime podcast. And boxed wine." What better way to spend a Friday night?
Wine & Crime Podcast (https://www.wineandcrimepodcast.com) – This comedic true crime podcast is hosted by three silly friends who spend each episode chugging wine, chatting crime, & unleashing their Minnesota accents. Seems like wine and crime go together like salt and pepper…
For Music:
Three Men in a Podcast (http://threemeninapodcast.com/) – These three gents play and review all genres of music (from Aretha Franklin to Dr. Dre) and spend some time jamming themselves.
For Nerdy Talk:
One More Drink (https://onemoredrinkpodcast.podomatic.com/) – Nerds & liquor join forces weekly to discuss pop culture, relationships, life & whatever else the alcohol suggests.
Time Traveling Bigfoot (https://itunes.apple.com/us/podcast/time-traveling-bigfoot/id1403204763?mt=2&i=1000418918591) – On this weekly podcast, millennials Jack & Alec, discuss the "strange and unexplained."
For History & Fun Facts:
Advanced TV Herstory (https://www.tvherstory.com/) – Enjoy an in-depth review of great moments in TV Herstory, careers that inspire, and behind-the-scenes looks at women who performed or somehow brought them to our TVs.
For Dating & Relationships:
My Worst Date (https://radiopublic.com/my-worst-date-Wa3Da4) – Ever been on a crazy bad date? You're not alone! Join LA ladies, Keegan, Christina and Cassi as they share stories of the worst dating disasters. You can even submit your own.
Boundary Issues (https://twitter.com/BoundaryCast) – This podcast is new on the scene and describes itself as "brunch with your gal pals meets the worst anime you've ever loved. A relationship advice podcast." That's enough for me!
Remember to follow us on Facebook for the most recent photos, contests, events and specials:
https://www....alettealameda