10 Songs by Female Artists You Need on your Playlist
Maybe you don't listen to the radio. Maybe you're past the days of carrying an iPod (although, SOME of us still treasure our Nano). However you build your playlists these days, there are some incredible female artists rocking the mic as of late.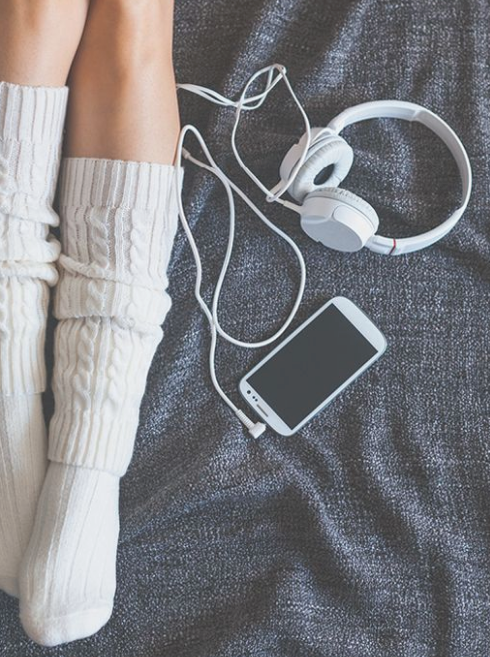 So, if you're looking for some road trip tune-age or maybe just some chill beats to keep you company on a rainy day, here's a few of my faves:
1. Kylie Minogue – "Golden" (Album: Golden) – Reviews are in and not a lot of folks are satisfied with Kylie's "country" album, however, the title track is perfect for your next road trip playlist.
2. Kacey Musgraves – "Space Cowboy" (Album: Golden Hour) – You can always count on KM for some chill tunes, perfect for the sanctity of your bathtub.
3. Phoebe Bridgers (featuring Conor Oberst) – "Would You Rather" (Album: Stranger in the Alps) – Chances are if you're a fan of "Space Cowboy", you'll enjoy this one as well, a sweet, acoustic duet.
4. Christiana Danielle – "Hotline Bling" (Album: The Voice Performance) – One of the most memorable audition performances from this season of The Voice. I mean, Adam called her a "sparkling gem" ya'll.
5. Jessie Reyez – "Figures" (Album: Kiddo) – If you've worn out your copy of Amy Winehouse's Back to Black album, this is the one for you. Rated E for Explicit and absolutely Excellent.
6. Kesha – "Boots" (Album: Rainbow) – Time to speed things up with the second half of our playlist, starting with Kesha's "country rave" ditty. If you can't handle these claws, then you don't get this kitty.
7. Camila Cabella – "Never be the Same" (Album: Camila) – If you're not already prepping for Camila's tour this spring, you need to catch up immediately.
8. Meghan Trainor – "No Excuses" (Album: No Excuses – Single) – As far as I'm concerned, Meghan Trainor can do no wrong. Especially when it comes to boosting your workout or Zumba playlist.
9. Janelle Monae – "Make Me Feel" (Album: Dirty Computer) – The full album isn't out until April 27th, but if it sound anything like "Make Me Feel", a feminine ode to the best of Prince, then count me in.
10. Cardi B – "Get Up 10" (Album: Invasion of Privacy) – The queen has arrived and she's brought a star-studded album. Say what you want about Cardi, but she's got a voice and sound like no other.
Let us know what's on your #playlist
Meghan Trainor website
https://www....n-trainor.com
Be sure to follow us on:
https://www....alettealameda
for photo's, specials and events
Enter your contact info and request details below, and we will contact you with details about your private party!