Spreading Warmth One Coat at a Time
Alameda, California, November, 15th, 2017 – Pinot's Palette Alameda is hosting a coat drive to collect clean, gently worn, warm coats on November and December between 11:30 AM and 7:00PM at 2210 D South Shore Center. Area residents are invited to make a difference in our local community by donating to the coat drive and helping Pinot's Palette Alameda reach their goal of collecting 100 coats and $500.00 dollars.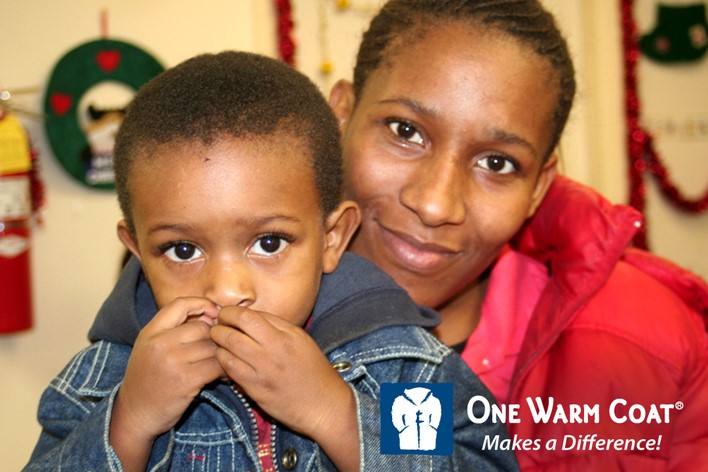 "We are so excited about our upcoming One Warm Coat drive and hope the community will support us. There are nearly 50 million Americans currently living in poverty and struggling to provide a warm coat for themselves or their families. One Warm Coat's program helps us keep all of the coats we collect in this community, which will make a big difference for our neighbors who need a coat" said Coat Drive Ambassador and Director of Fun, Sean Gabriel .
Customers who do not have a coat to donate can still get involved:
Pinot's Palette Alameda, will be asking for donations for One Warm Coat during check-out at the register. Any and all donations on behalf of One Warm Coat.org is appreciated.
• Text "WARM" to 80100 to donate $10 to One Warm Coat
• Visit www.onewarmcoat.org/donate
Each year, hundreds of thousands of gently worn coats are distributed across North America to children, women and men in need through One Warm Coat's Coat Drive program. "We are so grateful for our partners like Pinot's Palette Alameda! It is because of our incredible volunteers that we have been around for 25 years, helping get coats to our neighbors who need them. Thanks to Pinot's Palette Alameda efforts, many people in this community will have a much warmer winter", commented Jennifer Stockard, President and Chief Executive Officer of One Warm Coat.
One Warm Coat is a national non-profit organization that works to provide a free, warm coat to any person in need and raises awareness of the vital need for warm coats. One Warm Coat supports individuals, groups, companies and organizations across the country by providing the tools and resources needed to hold a successful coat drive. Coats are distributed in the communities where they were collected, to any person in need, without charge, discrimination or obligation. Over the past 25 years, One Warm Coat has worked with its volunteers to give away nearly 5 million coats.
www.onewarmcoat.org
Pinot's Palette Alameda is the upscale paint and wine studio located in the Alameda South Shore Center where anyone can paint with the assistance of our local Bay Area artists leading you step by step to creating your own masterpiece. Paint. Drink. Have Fun.
Don't forget to follow us on Facebook-Instagram and Twitter for the most recent news and pictures
https://www....e.com/alameda