15 New Books from 15 Amazing Women
2018 was the year for women.
2019 is the year for women writers.
Aspiring lady bosses all over, rejoice! It's true that in the last year, we saw a tremendous increase in female directed films, a record-breaking number of female candidates for governor, and a slough of new books written by, about, and for women.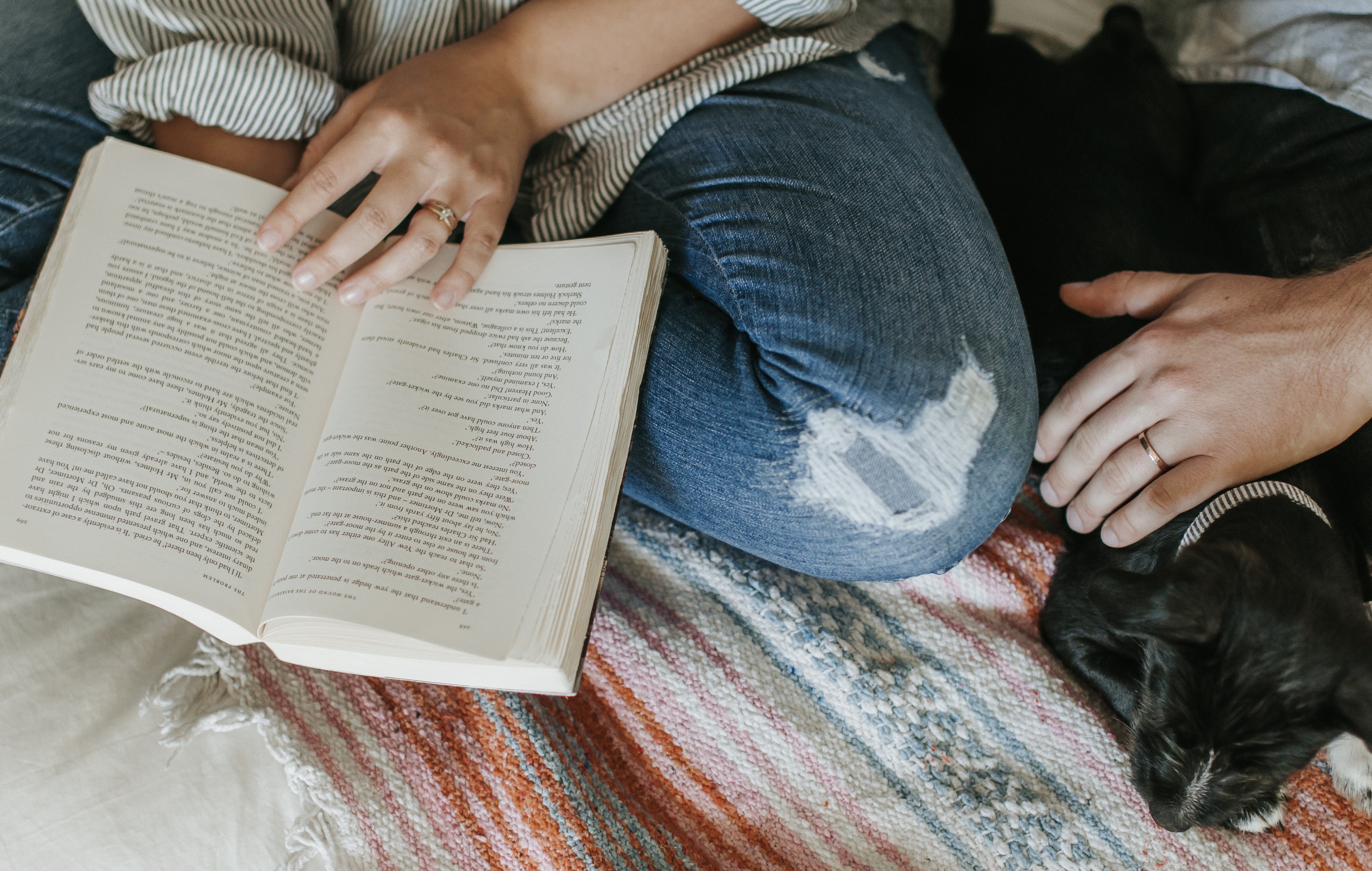 Chances are good that if you're a reader, like me, you've already set some sort of reading goal for the year. Whether you prefer to read in the comfort of your own home or alongside a monthly book club crew, there are plenty more female-written releases you can expect in 2019. Here are a few that you'll want to add to your TBR (to be read) pile immediately, all of which are available this month:
1. Pride
By Ibi Zoboi
Mr. Darcy and Elizabeth Bennet get a remix in this smart and funny retelling of the Jane Austen classic, starring all characters of color. Can you say 2020 Oscar nominee in the making?
2. Where the Line Bleeds
By Jesmyn Ward
A timeless, Southern fable of brotherly love and familial conflict which takes place over the course of a single, life-changing summer.
3. The Other Side of Everything
By Lauren Doyle Owens
In this suspenseful literary debut, three generations of neighbors' lives collide in the aftermath of a crime.
4. This Love Story Will Self-Destruct
By Leslie Cohen
The classic tale of boy meets girl…and the whirlwind that follows. Follow Eve and Ben as they navigate the winding journey of their twenties.
5. The Spring Girls
By Anna Todd
A modern-day retelling of Little Women, full of plenty of sass, romance, and family drama.
6. 99 Percent Mine
By Sally Thorne
From the author of the bestselling The Hating Game, this romantic comedy is all about childhood crushes, house-flipping, and most importantly, happily ever after. Think HGTV meets Spin the Bottle.
7. Taking the Arrow out of the Heart
By Alice Walker
From the author of The Color Purple comes a playfully subversive and bilingual collection of poetry.
8. Becoming
By Michelle Obama
An intimate, powerful, and inspiring memoir by the former First Lady of the United States.
9. The Au Pair
By Emma Rous
In this mysterious thriller ala Gone Girl, a young woman bears witness to a lifetime of terrible secrets.
10. A Curse so Dark and Lonely
By Brigid Kemmerer
In a "lush, contemporary fantasy retelling of Beauty and the Beast," Kemmerer gives readers a compulsively readable romance, perfect for fans of the young adult genre.
11. Two Can Keep a Secret
By Karen M. McManus
A must-read YA thriller, full of red herrings, shocking twists, and complex characters. This whodunit will have you on the edge of your seat until the very end!
12. Looker
By Laura Sims
A dazzling, debut novel about a woman obsessed with the actress down the block. Can you say Girl on the Train meets A Simple Favor?
13. Famous in a Small Town
By Emma Mills
Four words: Small town marching band. Join protagonist, Sophie on a journey filled with "long-kept secrets, hidden heartbreaks, and revelations that could change everything".
14. That's Not What I Heard
By Stephanie Kate Strohm
Remember that old game, Telephone? Sometimes high school rumors get out of hand…
15. Three Little Words
By Jenny Holiday
From the USA Today bestselling author comes a "brilliantly executed romance" that proves opposites don't just attract… they ignite.
Happy reading!
Reminder: Follow Us on Facebook for the most recent photos-events-contests and specials:
https://www....alettealameda