10 Things to Watch on Netflix this Month
Valentine's Day is upon us, not to mention Black History month and my favorite season of them all…Awards Season. While "Black Panther" is heading back to theatres, in honor of Black History month and the upcoming Oscar Awards, there are still plenty of films and shows to keep you cozy on the next rainy day.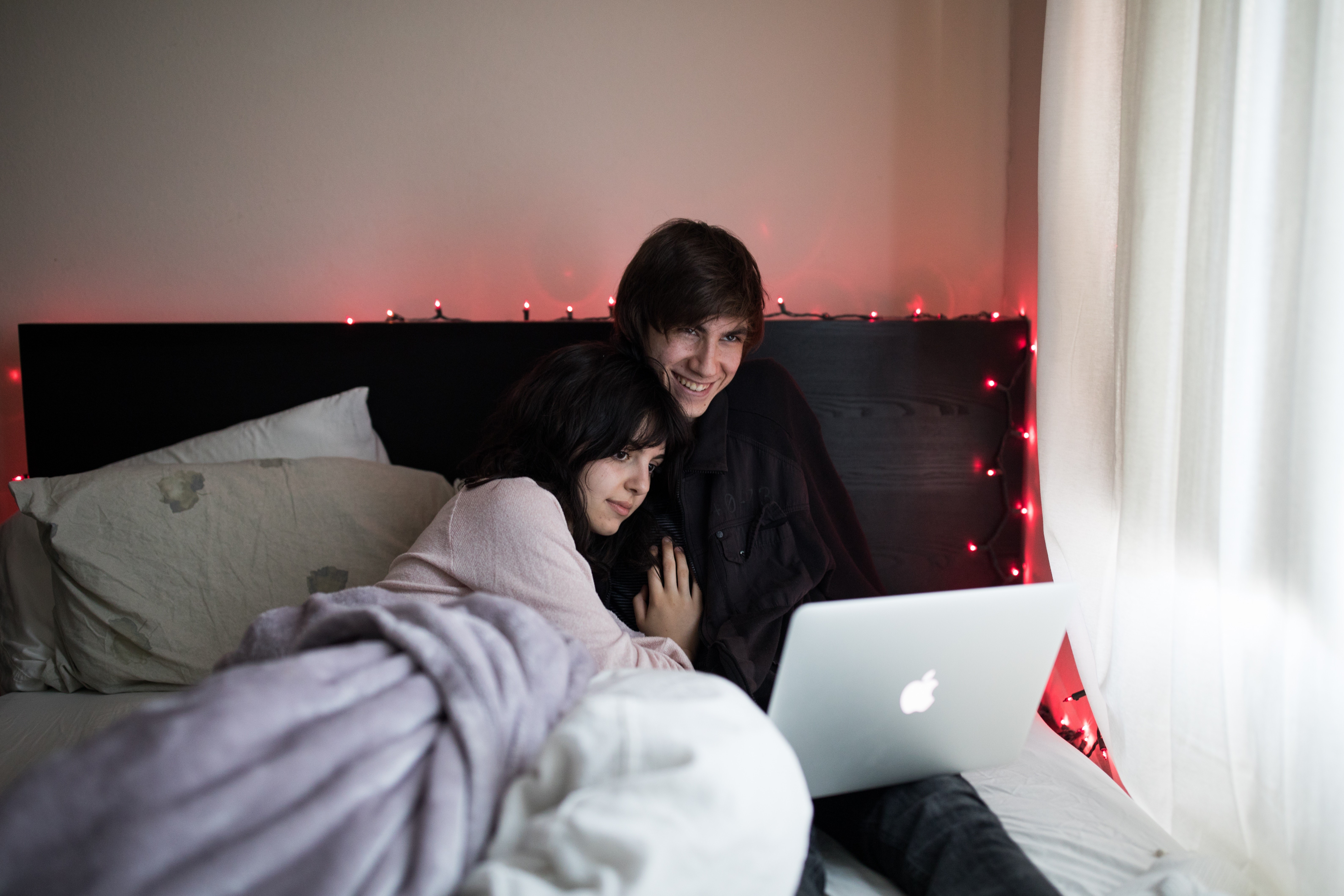 When it comes to what's trending this month on Netflix this month, it's all about TV, docs, and sometimes, TV docs. Enjoy our February picks!
1. "Fyre: The Greatest Party that Never Happened" – Netflix and Hulu both released documentaries in January chronicling the epic fail of 2017's Fyre Festival. You know that old saying, "You've seen one, you've seen 'em all'?" That's definitely not the case with Fyre Festival documentaries… watch them both!
2. "Roma" – Hello, Oscar Nom! From Academy Award winner Alfonso Cuarón, director of "Gravity", this pic is nominated for 10 Oscars this year, including Best Picture and Best Foreign Film. Unlike the other noms, you can watch it from the comfort of your couch.
3. "You: Season One" – Billed as a Netflix Original, "You" actually made its debut on Lifetime months ago, before Netflix picked it up for streaming as well as a second season. Get ready to judge yourself as you fall in love with the most charming stalker in New York City, Penn Badgley.
4. "Dating Around: Season One" – Netflix's first original dating show drops on the 14th. What better way to celebrate Valentine's Day than by watching a show about blind dating, with or without a date of your own? And maybe some chocolate…
5. "Dirty John: Season One" – Also dropping the 14th, "Dirty John," the dramatization of the hit true crime podcast. People are obsessed with Bravo TV's new series and if you're like me and missed a few episodes this season, Netflix has got you covered. Definitely binge-worthy!
6. "Catwalk: Tales from the Cat Show Circuit" – If you're absolutely obsessed with cats, nothing should keep you from watching this new, heartwarming (and hysterical) documentary. If you fancy yourself more of a "dog person," you should still watch this doc – it'll have you in stitches.
7. "Tidying Up with Marie Kondo: Season One" – If you haven't already succumbed to the Kon-Mari movement, you need this series in your life. Follow Marie Kondo as she helps home owners "tidy up" and forces us all to ask ourselves one burning question about our own closet: "Does this shirt bring me joy?"
8. "Conversations with a Killer: The Ted Bundy Tapes Ted Bundy" – Yep, he's back. Not only has Netflix got a brand-new docuseries, including interviews and archival footage of serial killer, Ted Bundy, but there's also a biopic making the rounds at film festivals. While they both seem to be sensationalizing the killer's heinous acts (leaving a bad taste in a lot of viewers' mouths), there's no denying that the Netflix series is very well-made and sure to be loved by any true-crime fans.
9. "Russian Doll: Season One" – Netflix's new series starring Natasha Lyonne (who you might know from the "American Pie" films or for her role as Nicky Nichols on "Orange is the New Black" has been described as "very dark, very funny, and very, very good." Written with dark humor by Leslye Headland and Amy Poehler, the show is a dark, comedic take on a NYC socialite reliving the same day over and over again, each ending in her death.
10. "Yummy Mummies: Season One" – This docuseries follows four young and fabulous mothers-to-be in Australia live extremely lavish lifestyles. Can you say "Real Pregnant Housewives of Sydney"? You better believe I'll be watching this one, if nothing else, for the Australian accents…and handbags.
Happy viewing!