7 Fresh and Festive Holiday Party Ideas
Ugly sweaters are so last December! This year, as you prepare to host your next holiday gathering, be it with friends, family, or the office staff, ditch the tried and true ideas for something fresh and festive. Whenever I'm in need of some décor inspiration, Pinterest never lets me down. So, my recommendation to you is to download that Pinterest app, start creating your holiday playlist, and hit up the local party store for all the necessary fixings!
Here are a few theme ideas to get you started, all of which would have any guest excited to receive an invite…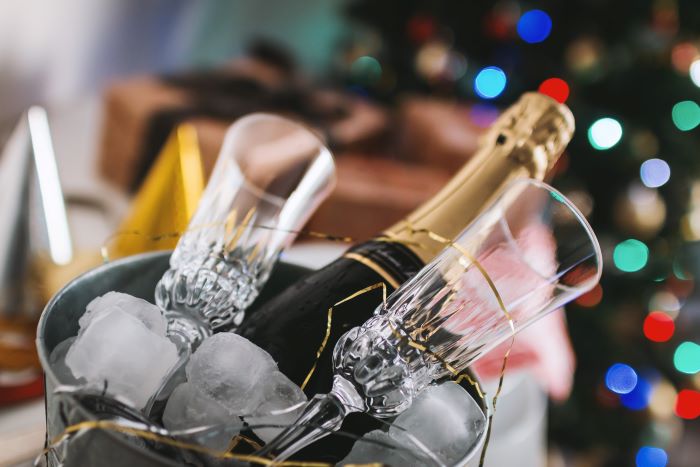 Margaritas under the Mistletoe – The holidays are always better with friends. And booze. Whip up a batch of red frozen drinkies and grab some cheap glasses from the Dollar Store (they've been known to stock some with cacti on them) for that little extra something special. You could even send everyone home with their own glass as a souvenir, though I'm partial to a sprig of mistletoe and a mini succulent. For the truly adventurous, ditch the traditional Christmas tree for a Christmas cactus – just, be careful.
Channel the Flannel – Don we now our plaid apparel! This theme is a personal favorite, because let's face it, I'm a sucker for anything lumberjack. Plaid shirts are an easy go-to for anyone and people will appreciate a theme that's simple and cozy to dress for. Throw in some games, a warm fire, and S'mores (of course), and you've got yourselves a party! Why go camping when you can bring the campsite to you?
Glitz-mas – Sure, I like my cozy clothes, but I also appreciate the occasional opportunity to dress-up, and I think a lot of people would agree. For those who prefer the more modern, chic trends, a glitzier party might be the way to go. From the décor to the dress code, think sparkle and shine. "Yes" to white lights and champagne flutes; "Pass" on the disco ball. This is a classy affair, not a disco!
Pancakes & Pajamas – I'm a firm believer that pancakes are delicious at any time of day, and the same can be said about pajamas. Despite traditions, there's also no reason you can't have a holiday party brunch! With all the winter festivities, a morning or afternoon affair might be a great alternative. Send your guests home, full of food and bonus – already dressed for a midday nap.
Merry Elf-mas – "Buddy, the Elf. What's your favorite color?" The film, "Elf", will always hold a special place in my heart. It's endearing, it's family-friendly, and it's super sweet (that is to say that the film is packed with plenty of sweets). You can go as overboard with this theme as you'd like. Elf costumes are a possibility, a buffet of sweets (including maple syrup) is a must, and don't forget the name tags and elf-name generator, so everyone can get into character. Or, for an "adults only" affair, I have it on good authority that there may be one or two "Elf" related drinking games. *Cough* Pinterest *Cough*
Cookie Swap – We're taking it way back with this one! My Mom, Grandma, and Great-Grandma have all hosted their share of cookie swaps. If you're wanting to keep things simple this season, a cookie swap is an excellent option. If you're unfamiliar with the concept, it's simple – being your signature cookies (or bars, brownies, etc.) and swap with the other guests. I've found that 2 dozen is a reasonable amount, though 3 dozen works well for larger groups. Don't forget to bring recipe cards to swap with your cookies, too (unless it happens to be a secret – then they'll just have to settle for the treats).
Mele Kalikimaka – Let's all be honest with ourselves… everyone has at least one friend or family member that absolutely HATES the cold. If you're telling yourself that you don't, it's probably because you're that person. Why not skip the snowy, winter wonderland theme this year and go for something a bit more tropical? That's right, I'm talking Hawaiian shirts, rum balls (and drinks), and for the most ambitious, a full-on luau. There's really nothing like a tiki tree!
Happy Holidays to all and to all, some merry planning.
Remember to follow us on Facebook for the most recent photos-events-contests and specials:
https://www....alettealameda