To Gym or not to Gym?
Every January, I make the same promise to myself: to live a healthier lifestyle. Now, I choose my words carefully, because living a "healthier lifestyle" does not necessarily mean changing my diet OR creating an exercise plan OR improving my sleep schedule. Rather, it's a little bit of everything: mental, physical, AND emotional health.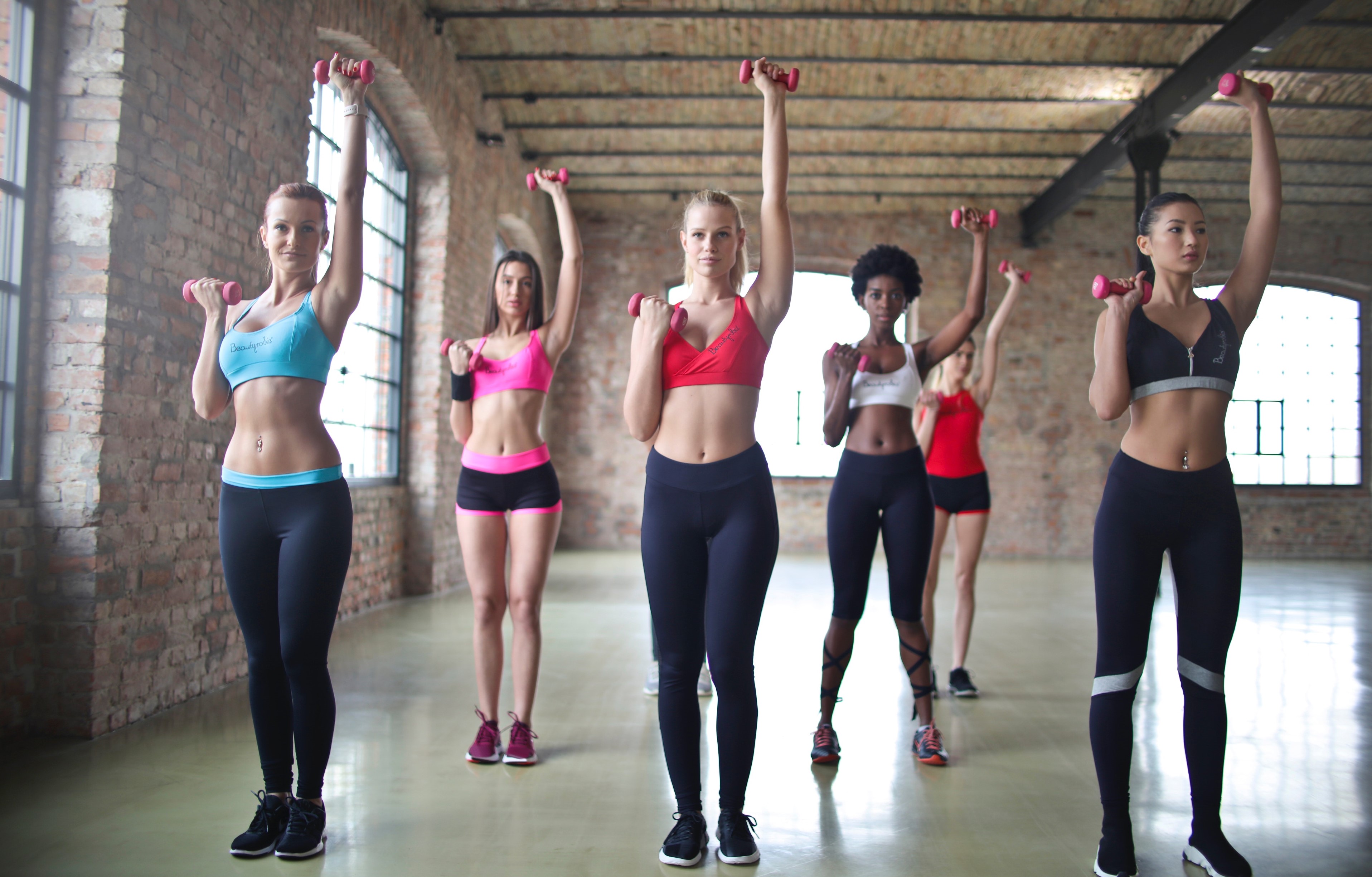 So far this year, I've drastically improved my diet and my sleep schedule is definitely up to snuff, however when it comes to exercise…well, let's just put it like this: it DOESN'T come to exercise. The dilemma that I'm facing now, like many of my twenty and thirty-something girlfriends, is whether or not to join a gym. For some of you, the answer might be a resounding yes, zero hesitation. However, there are definitely factors to consider…
The Cost
Let's face it: even the cheapest gym memberships don't come cheap. Planet Fitness and Anytime Fitness offer deals as cheap as $20/month, but when you add it all up, is it worth it in the long run? I like to think about where I could cut $20 out of my life and for me, it's simple: $20 will buy me 4 Grande Soy Chai Lattes at Starbucks. One less latte per week = one month gym membership. You want something a little more upscale with more amenities (Total Women, perhaps)? Okay, can you cut $50-60 out of your monthly budget to afford it? It's all in the numbers…
The Location
If I have to go out of my way to go to the gym, then it's definitely not happening. I have a hard enough time getting to the gym as it is, so why drive out of my way, in traffic, at odd hours, to do it? My advice – pick someplace either close to home or the office. Make sure it's easily accessible and ideally, they have parking, because let's face it…if I drive around the block more than twice, I'm out of there and on to In & Out.
The Amenities
Everyone has an idea of what they're looking for in a gym. Maybe you just want a treadmill to use. Maybe you're like me, and you'd like the option to take group fitness classes. There's a little bit of everything for everyone, but know this: there are gym alternatives. For example, barre studios are all the rage these days, yoga classes can be taken practically anywhere, and you can even access aerobics workouts via YouTube. It just depends on what you're looking for…
The People
I used to be a member of Total Women Gym in Alameda and let me tell you, I am a fan! I never felt judged, I never felt uncomfortable. That being said, I happen to have some great male gym buddies as well, so it's definitely not the picture perfect location for male/female camaraderie. We all know how difficult it can be to meet new people outside of the office, but I've found fitness classes to be a great way to meet new people. So, if you don't already have a "gym buddy", classes are a great way to find one.
https://www....eda-group-fit
In the end, it's everyone for themselves when it comes to making the decision as to whether or not to join a gym. Like any choice we make, it's all about whether or not the pros outweigh the cons. In any case, there's always jogging or…badminton?
Remember to follow us on Facebook and Instagram for the most recent photo's, updates and specials
Enter your contact info and request details below, and we will contact you with details about your private party!