Grandparents Day
Grand Parents Day is Sunday September 10th. Let's appreciate all the joy and wisdom that grandparents bring to our lives!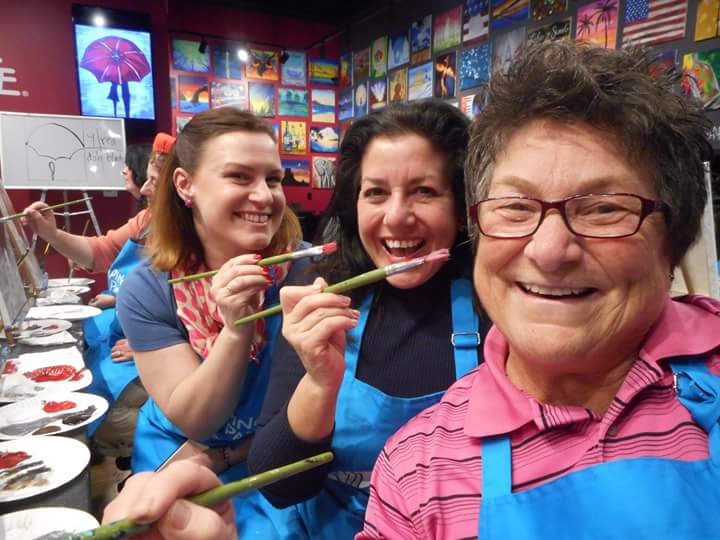 Oakland's own Tom Hanks said: Being a grandparent is like "parenthood fantasy camp. You have all the fun without any of the long nights". That certainly is true!
History of Grandparents Day: Marian McQuade hoped to establish a national day that would honor grandparents, and in 1970 she began a campaign to do so. McQuade raised awareness about senior citizens throughout the 1970s. In 1978, President Jimmy Carter declared the first Sunday after Labor Day to be National Grandparents Day. Each year, the president issues a proclamation to keep the tradition going.
As grandparents we agree, most grandparents don't care what activity they do. They just want to spend time with their grandchildren. Maybe ask your grandparents to show you one of their favorite hobbies. Many National Parks hold special Grandparents Day events, and it can be fun to spend time with your grandparents exploring nature. If your grandparent would prefer a calm day, ask them to show you their favorite movie. No matter what, the best Grandparents Day activity involves you and your grandparents together, celebrating your family and each other.
Some families get cards or gifts for the grandparents on Grandparents Day. Most grandparents would say that a handwritten card is the perfect gift. Amen!
Another great gift is simply to take your grandparents somewhere fun. Maybe your grandfather loves baseball, so you can get him tickets to see his favorite team with you. Let your grandparents teach you a skill, like how to fish, or their favorite recipe. Or, perhaps it would be fun to make arts and crafts together.
We of course are partial to paint, drink and have fun. Maybe sign them up for our special Grandparents Day class on Sunday, September 10th, and personalize your painting with both of your names, so that you have created the best day ever for a memory you display in your home. Sign up here:
https://www..../event/187688
Fun Contest: Whatever you decide, be sure to share those pictures. The folks at Generations United have a contest called: #TakeAGrandie what's a grandie? An intergenerational selfie of course. They are keeping the prize a secret but you can enter here:
https://gran...arentsday.org
On Grandparents Day, it really is the thought that counts—just make sure your grandparents know that you're thinking of them.
Don't forget to follow us for pictures and updates here:
Facebook:
https://www....alettealameda
Instagram: pinotsalameda
Twitter: @PinotAlameda