Fresh Father's Day Ideas
Breakfast in bed? Please, that's so 2014.
A set of golf clubs? Yeah, maybe on "Leave it to Beaver".
How about dinner and a show? Eh, there are worse things (but there are also better things).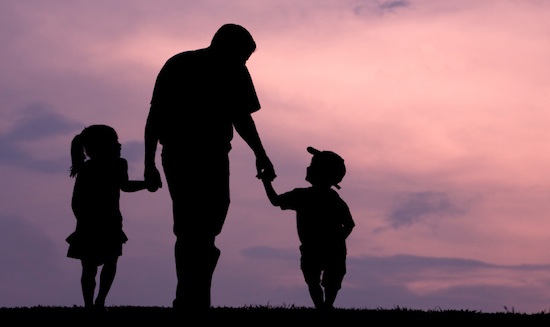 In between Mother's Day, Memorial Day, graduations, and July 4th, Father's Day falls on June 17th, yet why does it seem to get lost in the clutter of events? Why is it that we tend to put more effort into original, elaborate ways to celebrate the mothers/maternal figures in our lives, yet we struggle to find new and exciting ways to toast to Dad? I'm here to put a stop to that now and say to everyone near and far, Dad deserves some recognition, too!
This Father's Day, why not break with tradition and shoot for something a little less conventional and a little more adventurous? Some adventure never hurt anyone, and speaking of adventure…
Test the boundaries of your relationship, literally, by taking Dad and the whole family through an Escape Room! There's several escape room options in and around the Bay Area, though Escape SF is my favorite by far as it offers you the more affordable option to pay per group rather than per person. An added bonus – the escape room experience will only cost you 1-2 hours at most, so if you're schedule's flexible, you've got lots of options. Get more info here –
http://questroomsf.com/
On the other hand, maybe you're dead set on enjoying the outdoors this Father's Day. If that's the case, change up the typical brunch option with a hike and picnic. Here's a great article with some solid East Bay hiking options and don't worry – there's something for every experience level.
https://www....-the-east-bay
My personal recommendation - a calm walk around Lake Merritt followed by lunch/brunch at Portal, complete with views of the Lake while you enjoy your mimosas.
Want to skip the hike and go straight to the food? I completely understand. I've got two words for you: Food Tour. Keep things personal with a foodie tour of some of Dad's favorite spots around the Bay OR if you're not up to the challenge of planning your own excursion, never fear! There are plenty of organized alternatives that explore all areas of the Bay. Check out this list of local food tours:
https://www....ventures.com/
Lastly, for something a bit more sentimental (though still fun and exciting), head to one of your childhood spots. For some (including myself), mini golf has always been my Dad and I's favorite pastime. For others it might be bowling, frisbee on the beach, or a trip to the movies. All in all, it's all about spending time with Dad, regardless of where you are or how much money you spend. Make this Father's Day about you being together, rather than the latest gadget or a new tie. Trust me – he'll treasure your time together more than any old tie.
Happy Father's Day to all the Dad's!
Remember to follow us on Facebook for the most recent photo's, contests, specials and events:
https://www....alettealameda