Eat Local, Fresh and Fruity
Saturdays in spring and summer are best spent outdoors. What's not to love about early morning hikes, midday trips to the beach, and midnight bonfires with friends, complete with s'mores, of course? But if you're looking for a quick outing somewhere in between, the farmer's market is the place to go and let's be honest, there's one around every corner at this time of year in the #BayArea.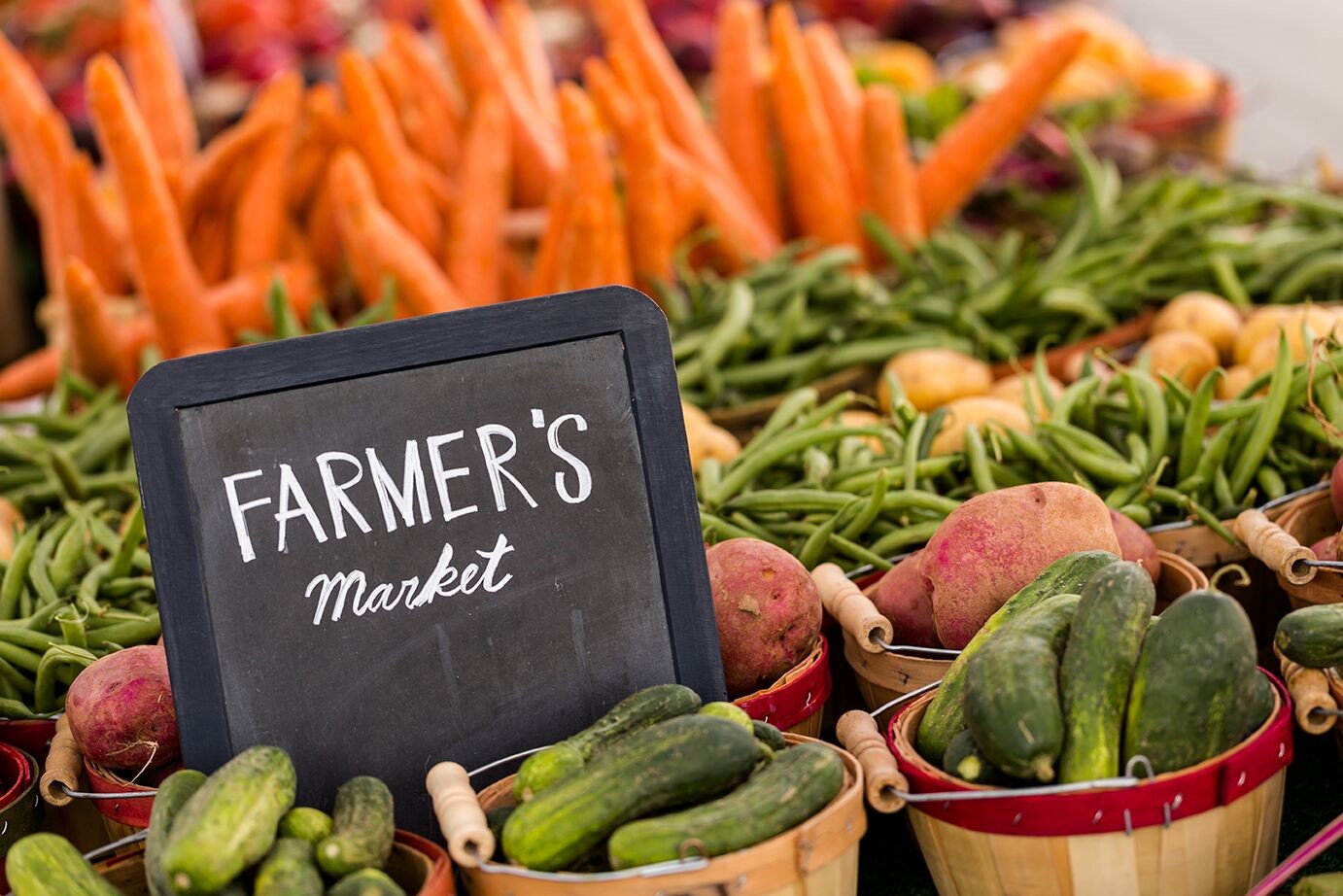 I've been a fan of the farmer's market ever since I tasted my first sample of artisanal goat cheese. Though it's thankfully, a year-round experience in California, nothing compares to the selection of produce (and meats and cheeses, oh my) you can find in the next few months at your local market. Not only will you find a better deal at the farmer's market when it comes to some of your favorite foods, but the quality in product is absolutely exceptional and tops any grocery store around. Especially when it comes to these…
1. Berries - It's hard to walk past a strawberry display without wanting to sample the fruit, which is yet another reason to head to your local farmers market this time of year. Let's not forget about blueberries, raspberries, and if you're lucky, blackberries, all of which you can buy by the box or crate. Take them home to bake or snack your way through the rest of the market.
2. Peaches – There's nothing like a ripe, juicy peach, especially on a warm, sunny day. Peaches just don't taste as good any other time of year than in midsummer, the height of their season. But let's face it – the best part of the farmer's market might be sampling all the different variations. Buy them by the pound at most markets and spend a fraction of the price you would find at Whole Foods.
3. Grass-fed Beef – Grass-fed beef doesn't just taste better, it's amazing for your body. The meat from free-roaming cattle is naturally lower in fat and calories than its contained counterparts. Bonus: Grass-fed meat is shown to be higher in omega-3 fatty acids, which can help boost brain power and prevent heart disease. This is the perfect item to buy for the day – take it home and BBQ that evening!
4. Carrots – Believe it or not, carrots are NOT always orange. You won't find rainbow-colored carrots in most grocery stores, but you will at many farmer's markets. Many of these colorful carrots—especially the purple ones—are higher in beta carotene and other antioxidants.
5. Honey - If you've never had fresh honey, get in your car or on the nearest lime bike and drive to the closest farmers' market ASAP. Fresh, local honey is both healthy and delicious—and many beekeepers now combine their honey with dozens of different flavors, giving your taste buds a delicious treat. Just a note, though: be sure you ask the vendor where the honey comes from. Make sure you're getting the local product you want and deserve.
Of course, there's plenty more to buy and see at the market, but don't get overwhelmed! A few words of advice when it comes to touring your favorite farmers' booths and stands – get there early, set a budget, and brings bags. There's no way you're leaving empty-handed.
Here are a couple to get you started:
https://www....FarmersMarket
https://www....arket-oakland
Have fun and good eats!
Don't forget to follow us on Facebook for the most recent photo's of you, specials and events:
https://www....alettealameda