Dog-Friendly Countries To Visit With Your Four-Legged Friend
Living in the United States dog friendliness varies from place to place. You'll find a variety of very dog-friendly cities across the country, but you'll also run into more not-so-dog-friendly spaces. Outdoor spaces like dog parks, bike paths, and lakes are typically dog friendly while restaurants, stores, and most indoor establishments are less so.
However, for all you dog lovers out there who like to take your dog's everywhere you go there is hope!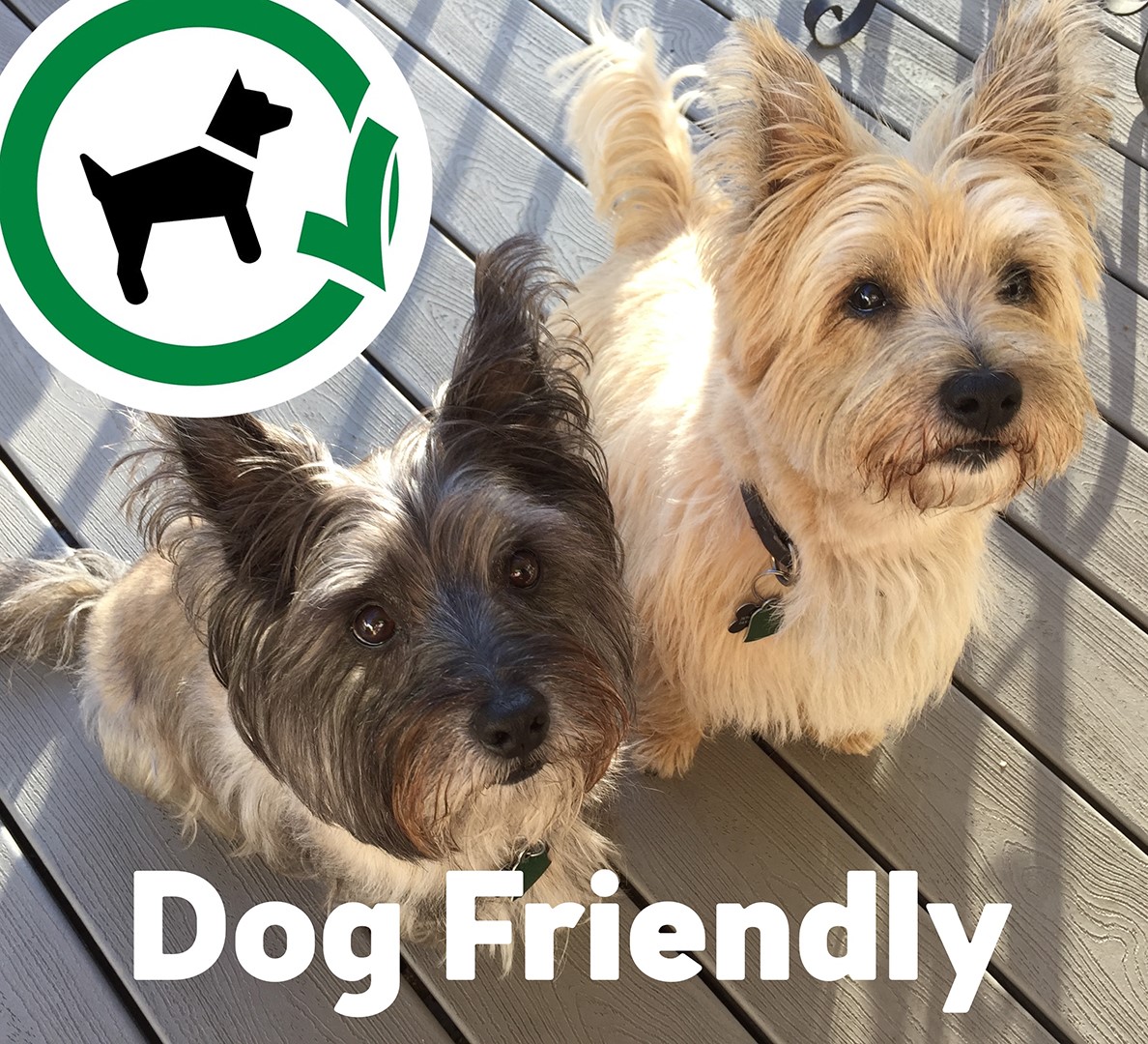 Many places are beginning to cater to dog lovers. For example, in Bend, Oregon you can take your pooch with you into most stores downtown and you'll find water bowls lining the sidewalk for your buddy to get a nice, cool drink.
A few states over in Denver, Colorado you can sip on a tasty brew while your pup runs around the enclosed yard at the Watering Bowl. Not to mention easy access to some amazing hiking opportunities for you and your puparoo.
If you're a dog lover who's looking to travel a little further from home with your furry companions, check out this list of dog-friendly countries to add to your bucket list!
1). Switzerland
Switzerland takes pet ownership seriously. While the recommended training courses won't apply to you as a traveler, the Swiss government recommends them for residents who are first-time dog owners. And, you may find that this country is doggy heaven for you and your best friend! While traveling, your pup can venture into most restaurants with you – don't be surprised if they offer him/her water as soon as you sit down!
2). Germany
Germany is at the top of the list for how to humanely treat stray animals. This Western European country follows a strict no-kill policy, and dogs are an important part of life. While your traveling pup isn't a stray animal, it's nice to know that dogs are well loved in the country whether they have a home or not. Enjoy your days walking around German streets, or riding the extensive public transit system with your furry friend.
3). The Bahamas
If you and your pup enjoy long strolls down the beach, then the Bahamas are for you! Whether you like to sunbath and relax or play fetch down pristine beaches this country has exactly what you're looking for. You can even set off on a charter boat adventure as you will find that many boats are happy to welcome your canine buddy aboard.
4). Budapest
Many hotels in Budapest are canine friendly (some for a small fee) and you'll have no problem finding a place to stay for the night. Like Germany, your pet is allowed on public transport but they must have a fare pass if they're not in a carry case. There are also many restaurants where you can take your dog, but not all – so look for a dog friendly sign, or simply walk in and ask if your dog is welcome. Most of the time, they will be!
5). Brazil
One of the great things about dogs? They get you outside and meeting other people. If you're looking for a local experience where you'll get to meet some furry friends and wonderful humans, head on over to Brazil and visit Lagoa Rodrigo De Freitas!
Here you'll find an awesome lagoon and adjacent park with two dog parks, miles of trails, and plenty of places to relax. Hang out in the dog parks to give your buddy some much needed exercise and see who you run into.
6). Croatia
Did you know that Dalmatians got their name from the Croatian City, Dalmatia?
Well, it's no wonder this country is dog friendly because it's an adventure junkie's dream destination. Take your pooch swimming, hiking, boating and more. Enjoy the time outside and watch your pup frolic in this new beautiful land full of new and exciting things to sniff and explore.
Of course, these are just a few of the dog friendly countries you can roam through with your dog. Other great ones include Great Britain, Norway, Czech Republic, France, Australia, and Canada. As you prepare for your next adventure make sure you dog likes travel first with a few long road trips to ensure that it doesn't make him too anxious (you want your furry bud to be happy too). Once you decide that it is the right thing go find an appropriate travel crate, and check up on all of your dog's medical needs, quarantine requirements (if any), and other important travel info that you may need.
But most importantly, enjoy the adventure! It's sure to be one for the books for both of you 
Stay tuned next week for more #TravelTuesday adventures from our friends, Alli & TJ of Life Is Meant For Exploring, a dynamic duo, who have been together for over a decade, out to explore the world one adventure at a time. For more #TravelTips follow them here:
http://lifei...exploring.com