4 Romantic Places to Visit In SE Asia For Nature Lovers
#TravelTuesday, Valentine's Day for us wanderers has little to do with flowers, chocolates, stuffed animals, or Hallmark cards. Instead, it's all about getting outside and appreciating each other, ourselves, and nature with a day full of gratitude and love.
We may grab a beer and sit outside at a local pub or bake a delicious dessert together, and we always share handwritten letters, but you'll be hard pressed not to find us out and about exploring on this wonderful day.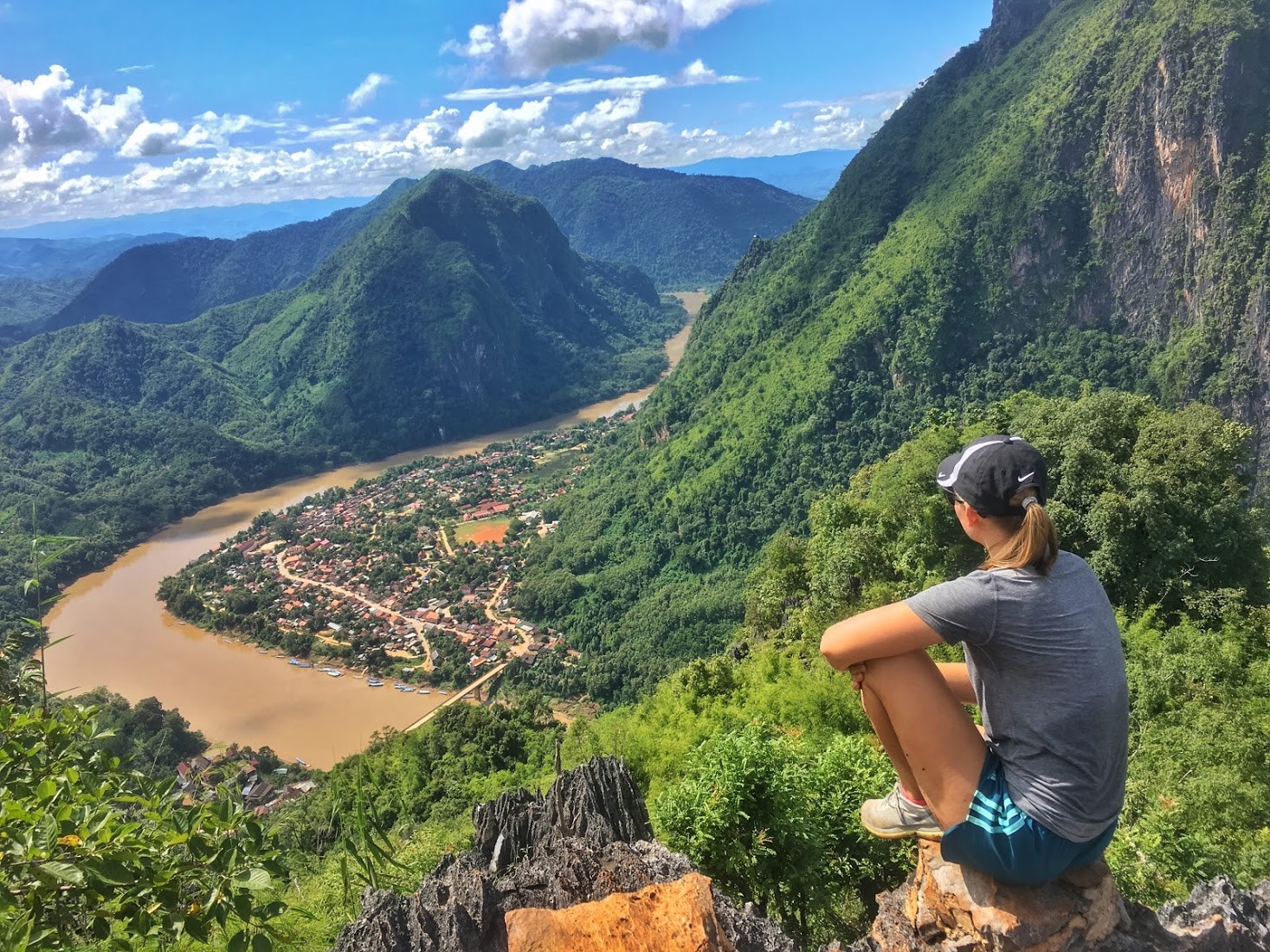 So, in true explorer's fashion, we thought we'd share the most romantic spots we found in SE Asia.
The Most Romantic Spots in SE Asia for Nature Lovers
1). Bali, Indonesia
For many it goes without saying that Bali would be at the top of this list.
This island within the Indonesian Archipelago boasts rich spirituality, history, and culture and is covered with natural beauty everywhere you look. From the lush inland, to stunning active volcanoes, and temples on the edge of sea cliffs, Bali will leave you speechless. We've been three time and were blown away by the beauty of both nature and people each time. You're sure to find more romantic places on the island than you can count.
2). Bagan, Myanmar
Bali may have left us speechless with its traditions and natural beauty, but Bagan transported us to a different time and left us in awe of the lives that came before ours. This ancient city in central Myanmar is home to the largest and most dense concentration of Buddhist pagodas, temples, and ruins on Earth.
Spending our days exploring them by electric scooter allowed us to visit enormous, busy temples and equally beautiful temple ruins that were off the beaten path. It was a joy to explore and adventure through this beautiful land together as we shared our thoughts and wonders throughout the day.
3). Sapá, Vietnam
In northern Vietnam on the border with China, lies the incredible mountain landscape and terraced rice fields of Sapá. We stayed in the home of a Black Hmong family nestled at the base of acres of terraced rice fields directly across from an enormous, cascading waterfall. Our mornings were spent sipping tea as we watched the fog roll out and the waterfall come into view before we set off trekking through the mountainside. Evenings were spent playing with children, watching water buffalo trot by, chatting with the family, warming up by the charcoal fire, and sharing a delicious meal together.
Perhaps not a typical definition of "romantic", but to us it was special to spend time learning about other people and a place so far removed from the life we live back home.
4). Nong Khiaw, Laos
Perhaps you've noticed a theme… we love quaint towns full of incredible landscapes, friendly people, and traditional ways of life. Nong, Khiaw was no different.
Straddling the Nam Ou River, this small village is home to quaint guest houses, amazing food, narrow footpaths, and family homes. It's not unusual for visitors to be left speechless by the beauty that surrounds them as they traverse the enormous bridge that marks the center of town.
The most romantic spot (other than our ENO hammock strung up above the river that is)?
The view from Ban Sop Houn Viewpoint. The hike to the top left us sweaty and covered in a bit of mud but it was well worth it. This vista will forever be etched into our minds – it is truly exquisite.
As you can tell, romance for us is about spending quality time together, appreciating our surroundings, and getting outside. These places offered just that and can for you too!
Stay tuned next week for more #TravelTuesday adventures from our friends, Alli & TJ of Life Is Meant For Exploring, a dynamic duo, who have been together for over a decade, out to explore the world one adventure at a time. For more #TravelTips follow them here:
http://lifei...exploring.com