The 4 Gifts to Buy this Year
When you're growing up, the idea of Christmas means one thing and one thing only – presents. There's no greater feeling than ripping into those packages at 7 am, at least not until you grow up and discover something even better. You see, as much as I enjoy receiving presents (and yes, I still get that kick out of tearing open box after box on Christmas morning, though only after a cup of coffee), I have a much deeper appreciation for the giving side of things these days. My mother on the other hand, would disagree…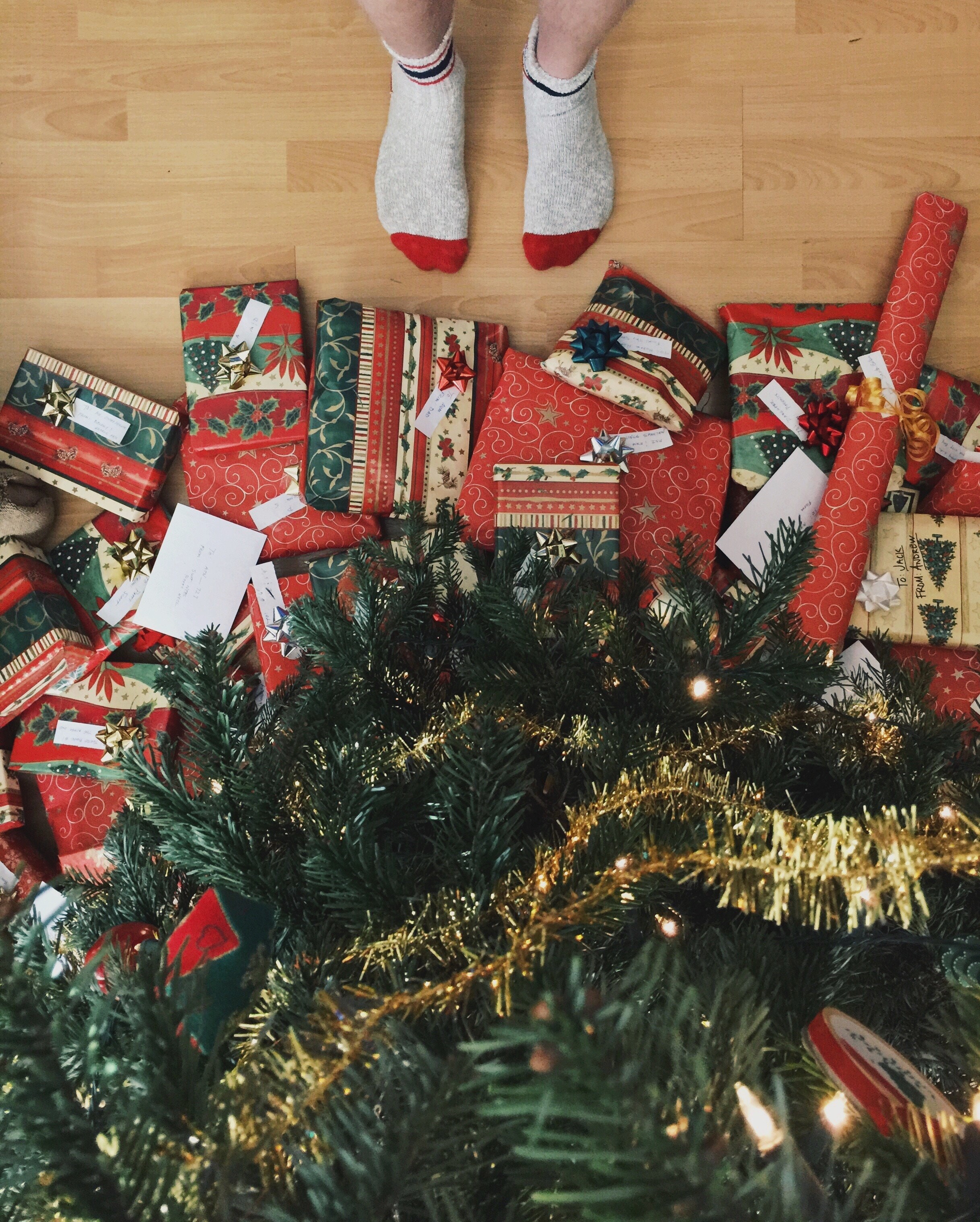 Gift-giving seems to be a huge bone of contention for many. Some shoppers, like myself, enjoy the thrill of holiday shopping – hunting down unique, one-of-a-kind presents, perfectly suited for the ones we love – while others suffer through a boatload of stress, traffic, and occasionally, resentment. That's not the kind of attitude anyone needs, especially during the holidays!
While recently watching a morning talk show, I fell in love with the gift-giving concept they shared. According to the panel of expert gift shoppers, when shopping for your loved ones (parents, siblings, significant others, etc.), you need not look further than four simple categories: what they want, what they need, what they wear, and what they read. Not only are these categories ideal for helping you pinpoint what to shop for, but, if you stick to the four gifts rule, nobody will feel left out when they have less presents underneath the tree – perfect when shopping for kids!
Let's break down the four categories:
What they Want
Too often as adults, we focus on simply what's missing – kitchen towels, a calendar, new school supplies, etc. We forget about the childhood joy of opening up a package of Lego's or Play-Doh or if you had parents like mine, a box of silly, fun-patterned socks! The holidays should be fun and it's okay to want something fun and even frivolous.
What they Need
What they want can also be what they need. What they need can also be what they wear. There's bound to be some crossover across the categories, and that's okay! When shopping for what they need, and especially when gift-wrapping, consider this – will they be excited to unwrap this gift? If you're not having fun wrapping it up, it might not be something they enjoy unwrapping. It's important that you also feel excited for them!
What they Wear
When I was living in Chicago, I suffered an influx of scarves, hats, and gloves… from every person I know. However, the thought was there and I definitely utilized each and every one of those winter items! Be sure to keep in mind the individual you're shopping for. Will they wear this or do you want them to wear this? I'm a sucker for a graphic tee and funny socks tend to be one of my go-to shopping items (perfect for Secret Santa gift exchanges, by the way), but make sure whatever you decide on still has that personal touch.
What they Read
I cannot emphasize how important the art of reading is. People are reading less and less as adults, which surprises me considering the advancements in reading technology (Kindles, tablets, etc.) However, I say skip the Amazon gift card and go straight for the good, old-fashioned, REAL books – there's nothing quite like them. If you're struggling with what book to grab, feel free to ask a book store clerk… "My friend loves science fiction movies and the show, Dexter. Do you have a book you might recommend?" They're there to help!
Final thoughts…
You know your family.
You know your friends.
You know what they like.
Trust your instincts. If you get a thrill seeing it on the shelf and knowing that so-and-so would love it, chances are, they absolutely will.
Remember to follow us on Facebook for the most recent photos-events-contests and specials:
https://www....alettealameda